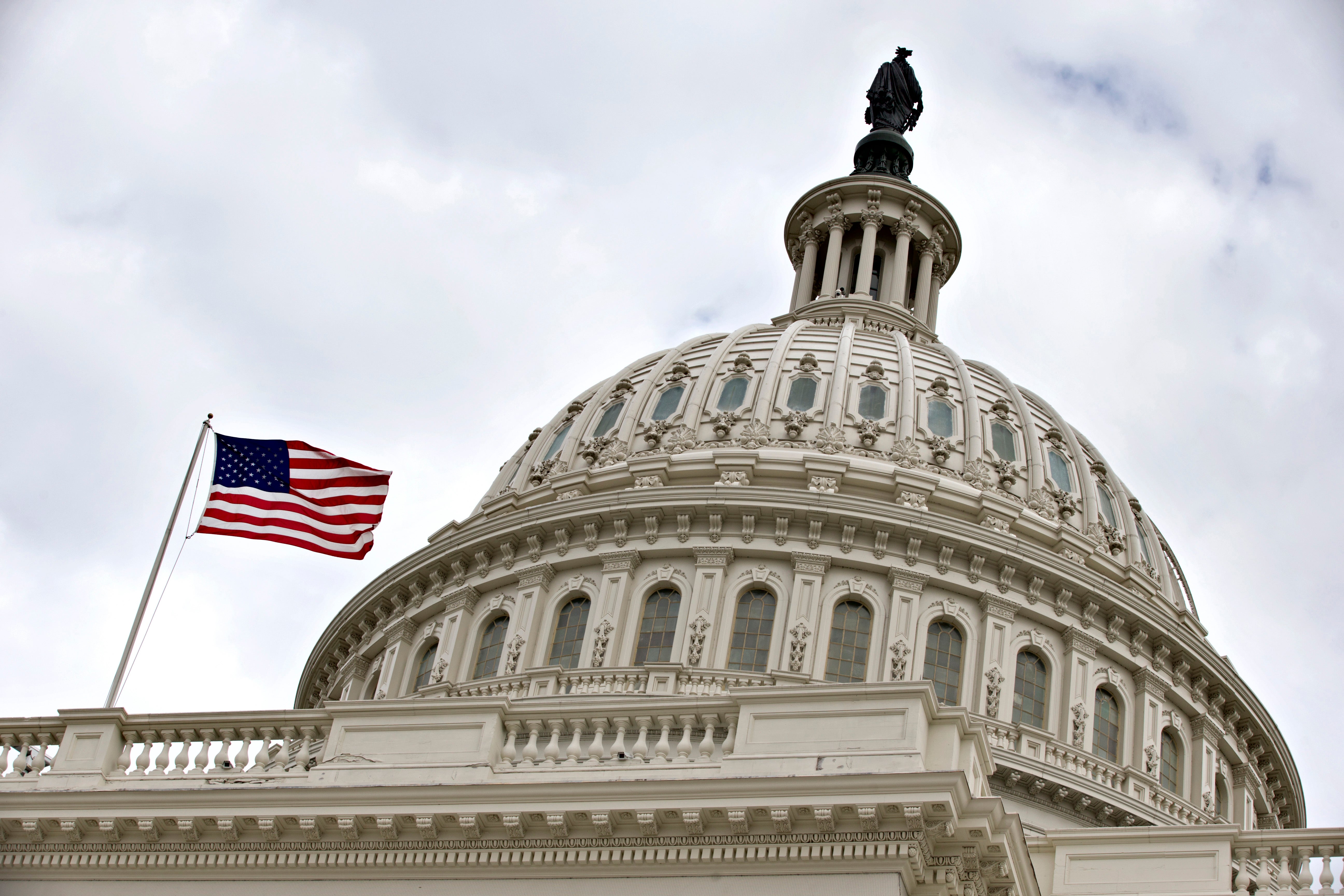 How the Senate could make or break the Iran nuclear deal
When negotiators from six world powers and Iran indicated Tuesday that they would miss yet another deadline to wrap up a deal to roll back Iran's nuclear program, they handed Congress an extra month to contemplate whatever agreement they reach.
Under the terms of the Iran Nuclear Agreement Review Act passed in May, if President Obama sends an agreement to Congress after July 9, the length of time Congress has to review the deal doubles from 30 to 60 days. Lawmakers can't stop the U.S. from implementing the agreement entirely. But they can block the president from lifting some of the toughest sanctions against key sectors of Iran's economy that were implemented by Congress, which would almost certainly cause the deal to fall apart.
Iranian leaders including President Hassan Rouhani and Supreme Leader Ayatollah Ali Khamenei have publicly said that they want all sanctions - imposed by the United Nations, Congress and the administration - lifted immediately.
Congress' deep concern about the negotiations was evident in the bipartisan push to pass the Iran nuclear review bill, which allows them to weigh in on the deal. And the rhetoric out of Iran, as well as the secrecy surrounding the negotiations, has only made them more nervous.
"The mood in Congress is one of considerable skepticism right now, largely because the press coverage has suggested that the administration is moving back from at least some of the red lines that it had previously designated for these negotiations," Brookings Institution fellow William Galston told CBS News.
Senate Foreign Relations Chairman Bob Corker, R-Tennessee, is among those sounding increasingly pessimistic about the talks. He said on CBS' "Face the Nation" Sunday that they had been "on a negative trend for some time."
"We've gone from dismantling their program to managing proliferation. I mean, that's the biggest concern, that's already done," Corker said. He argued that U.S. officials have already crossed red lines set by Secretary of State John Kerry and the president -- the only exceptions being the U.S. insistence on giving international inspectors unfettered access to Iran's nuclear facilities, and on learning what Iran's past military capabilities were.
Those issues are still under negotiation, and Corker said he hopes no more lines are crossed. "The type of agreement that has been reached certainly is one that is more to their benefit than it is the rest of the world that does not want to see them proliferate," he said.
Corker is the kind of key ally President Obama needs to win over if he has any hope of getting congressional Republicans to back the agreement with Iran. He was a co-author of the Iran Nuclear Agreement Review Act, and he hasn't totally rejected the talks and urged the president to walk away as some of his colleagues have.
Mr. Obama acknowledged that he could work with Corker in an interview with New York Times columnist Tom Friedman in April, describing the senator as "somebody who is sincerely concerned about this issue and is a good and decent man."
Sen. Jeff Flake, R-Arizona, is another Republican member of the Senate Foreign Relations Committee who could be won over. He was one of the seven GOP senators who declined to sign onto a letter by Sen. Tom Cotton, R-Arkansas, in March warning Iranian leaders that a future U.S. president could undo any deal they struck with America and its allies.
"I do think that we ought to support negotiations that are going on," Flake told NPR in March. "I don't think that efforts like this help those negotiations, but I do think that Congress has a role to play and will have a role once this agreement - hopefully, if it is going to come forth - once it is signed." He also said he hoped Congress would be able to support an agreement, calling it the "best option at this point."
When the nuclear framework was released in April, Flake said that the country seemed more open to the Iranian negotiations than the Republican members of Congress.
As he courts Republicans, though, Mr. Obama will also need Democratic senators to support a deal and give him a shot at lifting congressional sanctions. He met with Senate Democrats at the White House Tuesday evening.
Many Democrats have expressed skepticism about the talks. Eight of them cosponsored the Nuclear Weapon Free Iran Act of 2015 that would have imposed sanctions on Iran if there was no agreement by June 30. In January, Sen. Bob Menendez, D-New Jersey, who was the top Democrat on the Senate Foreign Relations Committee at the time, led the bill's Democratic supporters in writing a letter to President Obama. In it, they wrote they supported the negotiations, but would only hold off on voting for new sanctions until March 24. Ultimately, the bill never got a vote.
Sen. Chuck Schumer, D-New York, is another key Democrat who could lead his party either way on an Iran vote. He has consistently co-sponsored legislation to impose sanctions if there is no deal, and as a candidate to take over as the Democratic leader in the Senate when Minority Leader Harry Reid, D-Nevada, retires, he holds sway among his colleagues. Schumer has been the target of several ad campaigns from groups critical of the negotiations who want to ensure that Iran will remain open to inspections of its nuclear facilities.
The president will also likely turn to Sen. Ben Cardin, D-Maryland, the new ranking Democrat on the Senate Foreign Relations Committee. It was Cardin who emerged as a key player in shaping the Iran Nuclear Agreement Review bill in such a way that it won the backing of 98 senators and the consent of the White House. The question now is whether he'll be able to rally Democrats around a bill again - and whether he'll want to.
"The best option is a strong agreement. We'll have a chance I hope soon to see that agreement," Cardin said Sunday on ABC's "This Week."
Mr. Obama will also need Democrats like Sen. Tim Kaine, D-Virginia, building support for him in the Senate. Kaine supported Congress' right to weigh in on the Iran talks, but also praised the framework agreement released earlier this year as "a positive step for diplomacy and efforts to peacefully limit Iran's nuclear program."
But Kaine, like others, is waiting to ensure Iran will allow unencumbered inspections of its nuclear sites.
The recent delay in negotiations could hurt the president's chances by allowing the opposition to an Iran deal continue to build. The delay will only boost the deal's esteem in Congress if it allows Secretary of State John Kerry to strike a better bargain.
"What tends to be characteristic of controversial legislation is that the longer its hanging out there the better the chance its foes have of finding even small weaknesses and exploiting them," Galston said. "My judgment is that on balance the two month review period will be more of a disadvantage than the extension of the negotiations would be an advantage."
The White House says it won't be a problem, noting that part of the reason for the extended review period is that Congress leaves town for most of the month of August.
"The 60-day review period may require additional delay, but it doesn't necessarily ensure additional scrutiny. It's not as if Congress is going to spend the entire 60 days studying the agreement," White House spokesman Josh Earnest said Tuesday. "We're not concerned...We welcome additional scrutiny of the deal. If we're able to reach one, it's going to be one that we are confident is clearly in our best interest, clearly shuts down every pathway that Iran to a nuclear weapon, and we would welcome that kind of scrutiny and careful consideration of the agreement."
Thanks for reading CBS NEWS.
Create your free account or log in
for more features.