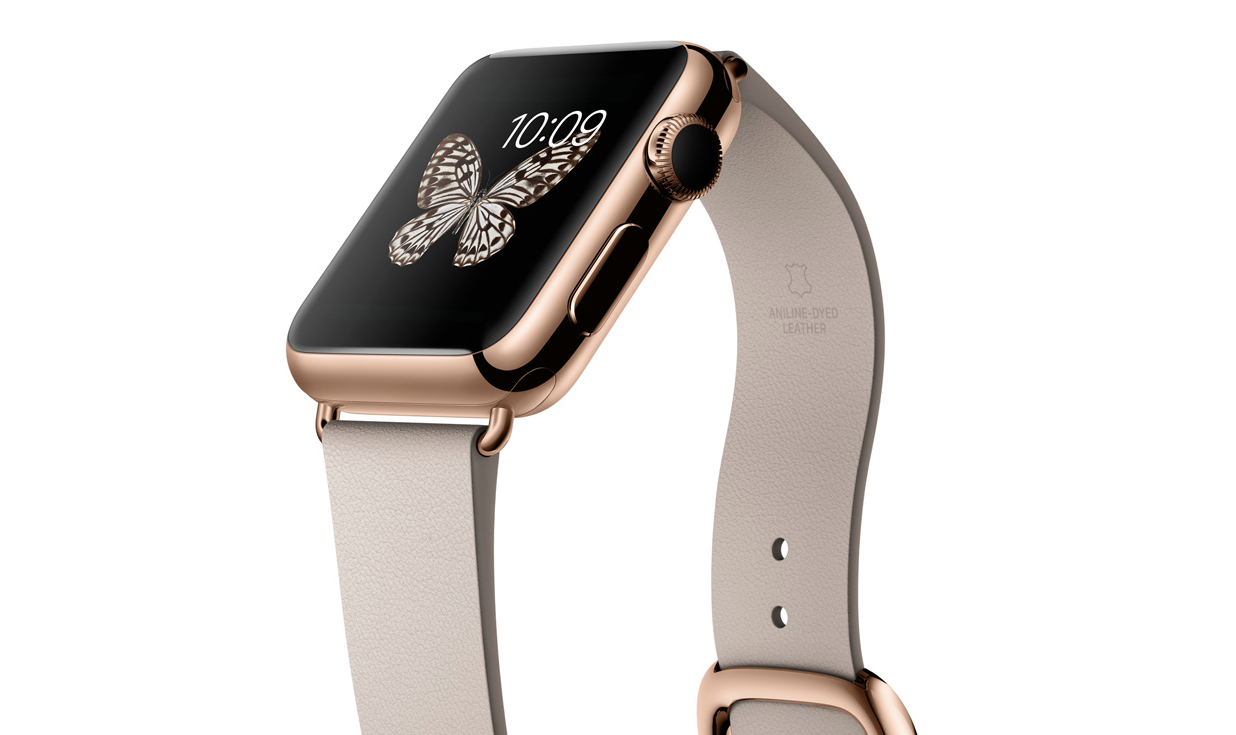 How much will the 18 karat gold Apple Watch cost?
Apple will be releasing three versions of the Apple Watch early next year, with the high-end model available in 18 karat gold. The company has announced a starting price of $349 for an entry-level Apple Watch, but has remained mum so far about how much the gold one will cost. According to the tech news site Tech Crunch, experts estimate it could retail for about $1200.
The gold version will be one of three options for Apple's new wearable device: the standard Apple Watch, with a stainless steel case; the Apple Watch Sport, in lightweight aluminum; and the Apple Watch Edition, in 18 karat yellow or rose gold. Each will be available in two sizes.
Apple has not specified whether the case will be solid gold or gold-plated. The Apple website notes only that the watch case is "crafted from 18-karat gold that our metallurgists have developed to be up to twice as hard as standard gold." The bands are either leather with a matching gold clasp or a sporty material and closure. The face is covered by a sapphire crystal.
Jewelers given specs of the new watch by Tech Crunch estimated that the gold case would cost about $600 to make. Adding the watch's electronics and a profit margin could bump the retail price up to perhaps $1200.
But that is just an estimate with many variables. For example, the price of gold has recently declined, hovering around $1,230 per ounce. If the price of gold goes up, so will the price of Apple's gold watch. The price of other materials like leather, sapphire glass, and the electronics will depend on deals Apple can cut with its suppliers.
The Apple Watch is expected to go on sale in early 2015.
Thanks for reading CBS NEWS.
Create your free account or log in
for more features.