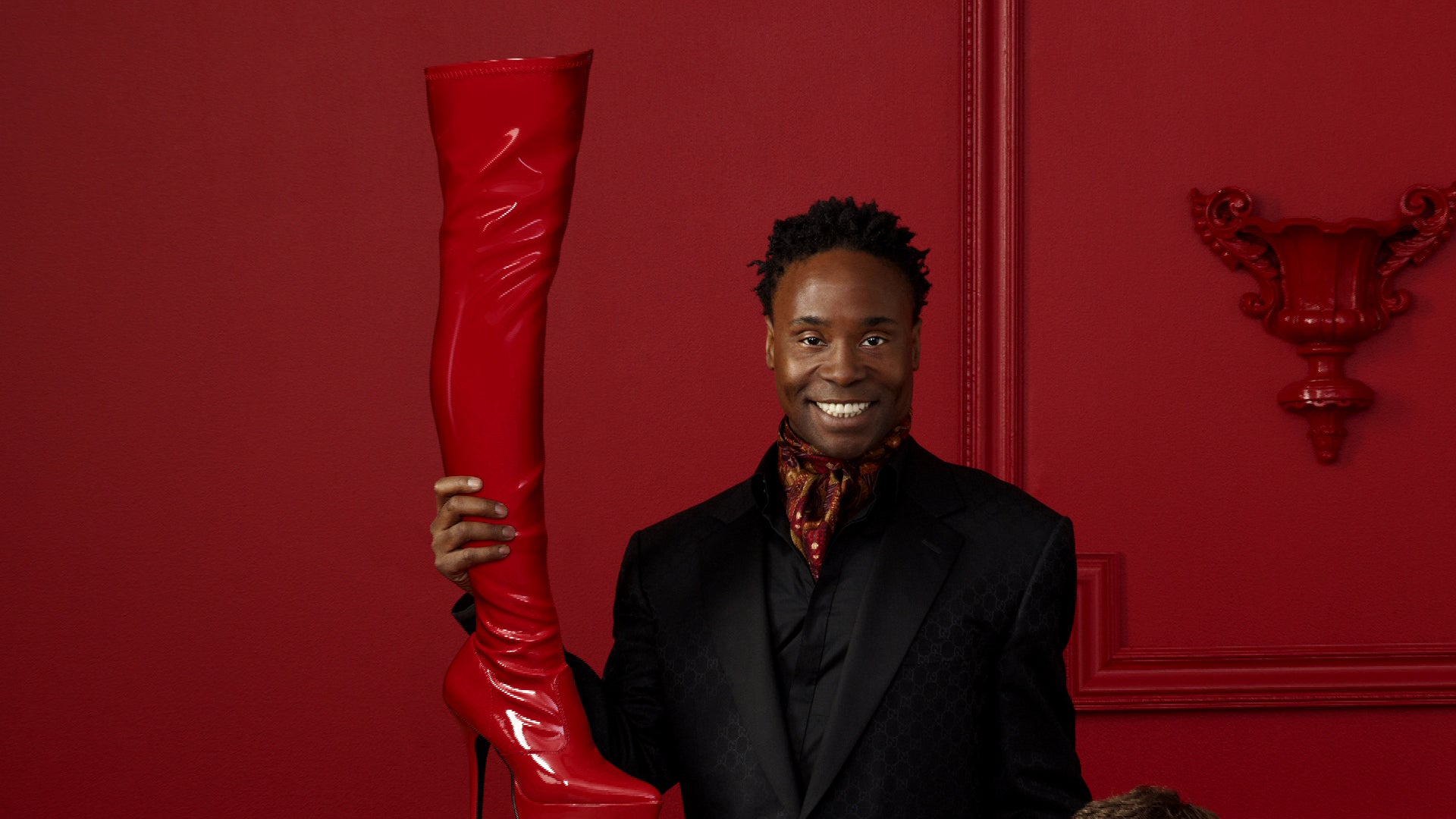 How "Kinky Boots" star got his dream back
Actor Billy Porter is currently playing the role of Lola in "Kinky Boots." He told "CBS This Morning" it is the role of his life.
"This particular character, this particular human being, and how it's resonating," he said. "It's just – it's mind-blowing."

Cyndi Lauper, the show's composer and lyricist, agrees.
"I knew that Billy Porter was Lola, I just knew it," Lauper said. "And you know, I always feel like fate brought us all together to tell this story."
"Kinky Boots" is a comeback tale, of succeeding against the odds. So is Porter's story.
The talent has always been there. He started singing in church as a small child. By the mid-nineties – when Porter was in his 20's – he'd won "Star Search," gotten a record deal, and was stealing the show as the Teen Angel in the Broadway revival of "Grease."
From the outside, Billy Porter appeared to be soaring. But at the height of success, he walked away from it and quit the business.
"It's the disconnect from the humanity that I had a problem with," he said.
Porter began to teach, and to write. And he went on what he calls "a journey for truth." It's a fight he waged before – growing up gay in a devoutly religious community in Pittsburgh.
The support and love of his mother and sister never failed, even during the difficult years when it seemed certain that all of his success was in the past.
At his darkest hour, Porter met producer Suzi Dietz and her husband, who stepped in to help in a most remarkable way.
"They… kept me afloat for a very long time," he said, speaking of the financial help they provided. "It's grace. You know, God has plans for you and dreams for you that you can't ever imagine having for yourself."
Enter "Kinky Boots," and the role he seemed destined to play.
And this past June, Porter reached the top, winning the Tony for Best Lead Actor in a Musical – which came with the opportunity to thank those who helped him and stood by his side in the darker days.
Now, 13 years after his last Broadway role, landing the role of a lifetime, does he say, "It's okay," and take a breath?
"I'm a work in progress, as it were," Porter said. "So I would say I am – I am working toward breathing."
To watch Jamie Wax's full interview with Billy Porter, click on the video above.
Thanks for reading CBS NEWS.
Create your free account or log in
for more features.