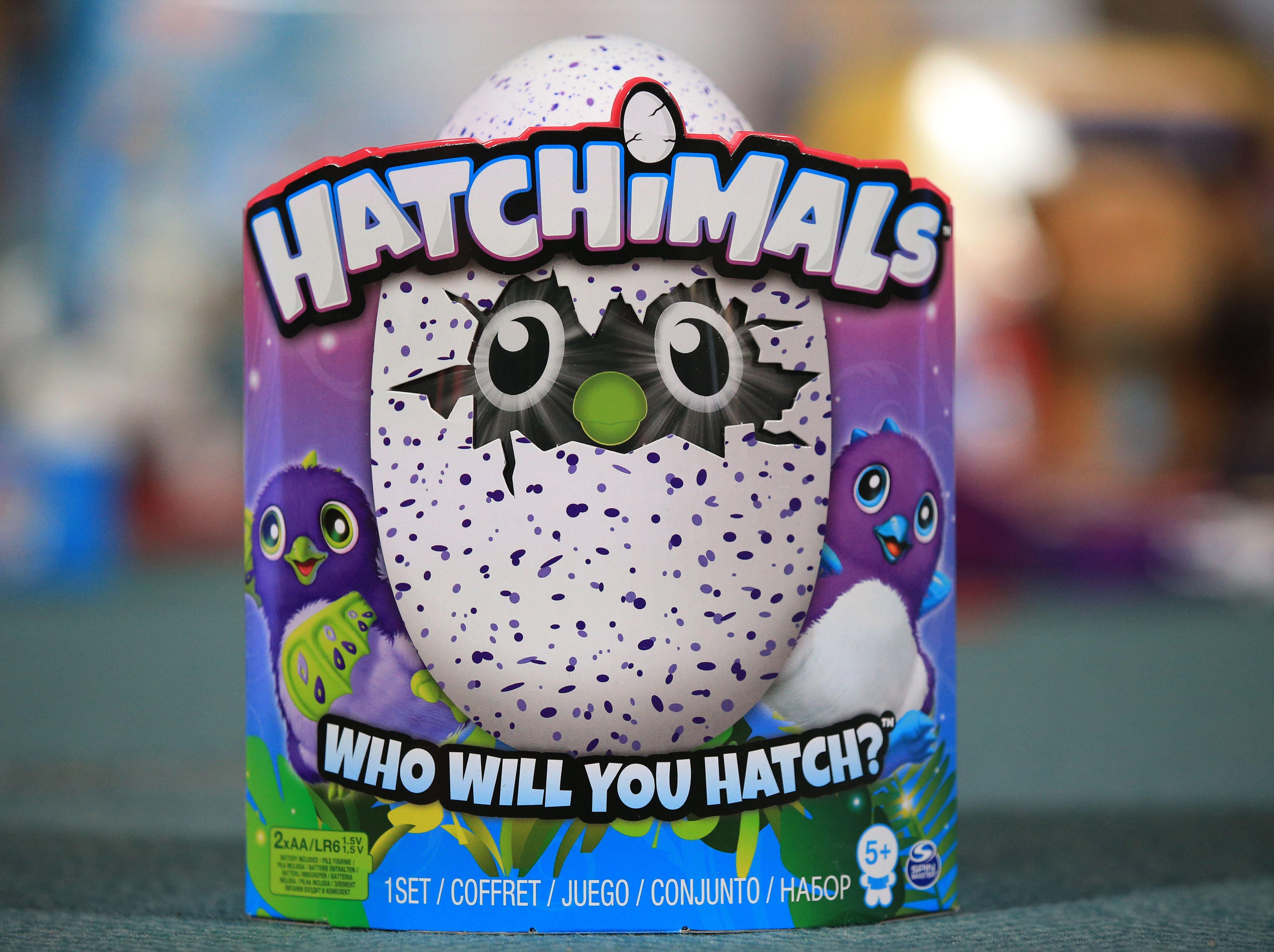 How "dud" Hatchimals are scrambling the holidays
This year's hot holiday toy apparently isn't all it's cracked up to be.
Hatchimals are furry toys that are supposed to "hatch" adorably from plastic eggs. When the frenzy for the gadgets grew as Christmas and Hanukkah approached, parents resorted to paying as much as $150 above the toy's $59.99 retail price to ensure their kids would have one to unwrap at the holidays.
But Hatchimals' manufacturer, Spin Master, is now discovering what happens when children are disappointed with their holiday gifts. Dozens of parents are venting their displeasure with Hatchimals and what they view as Spin Master's inadequate response on the company's Facebook page. A Spin Master post that apologizes for "challenges with your Hatchimals" has become a clearinghouse for families claiming their Hatchimals were bad eggs.
"Santa brought a Hatchimal for my 7 year old," one parent wrote on Spin Master's Facebook page. "It's what she wanted more than anything. It won't hatch. It won't respond. It won't do anything. We've done everything that was recommend, including calling your 800 number, but after three days of constantly calling you still won't answer. Worst toy ever, made by the worst company ever."
In a statement emailed to CBS MoneyWatch, Spin Master said "the vast majority of children have had a magical experience with Hatchimals." It added, "We have also heard from consumers who have encountered challenges. We are 100 percent committed to bringing the magic of Hatchimals to all of our consumers."
The company said it has hired more staff to work on its consumer phone line, extended their hours and increased the capacity for its phone queue "to help prevent calls dropped due to holiday volume." Spin Master also pointed disappointed parents to its website or a YouTube video that features tips about hatching the eggs. Consumers can also email customercare@spinmaster.com with questions, the company said.
"We sincerely apologize and thank everyone who is experiencing an issue for their patience," the company said.
Aside from the dud toys, parents also expressed frustration at difficulties in reaching customer support. "I have been trying to get ahold of customer service by phone, email, Facebook, Twitter to no avail," one parent wrote. "This is so ridiculous! My daughter's number one request for Christmas was this stupid toy and it did NOT deliver."
Others vowed never to buy another product from Spin Master, citing the time and money it required to secure one of the sought-after toys. Other parents called for legal action. "I was on hold for three hours," another parent wrote. "Can't wait for the class action lawsuit."
Some families reported performing emergency "Caesarian sections" after fruitlessly waiting for the toy to emerge from its shell. That annoyed some parents, who pointed out that their kids were looking forward to seeing the toy emerge from its shell.
"The entire allure of the Hatchimal is that it hatches," one parent wrote, adding that he resorted to a C-section after his daughter's gift pecked once but then stopped. "C-Section it was, and now all she wants is a Hatchimal that does as advertised. Something should be done to rectify this situation."
Thanks for reading CBS NEWS.
Create your free account or log in
for more features.