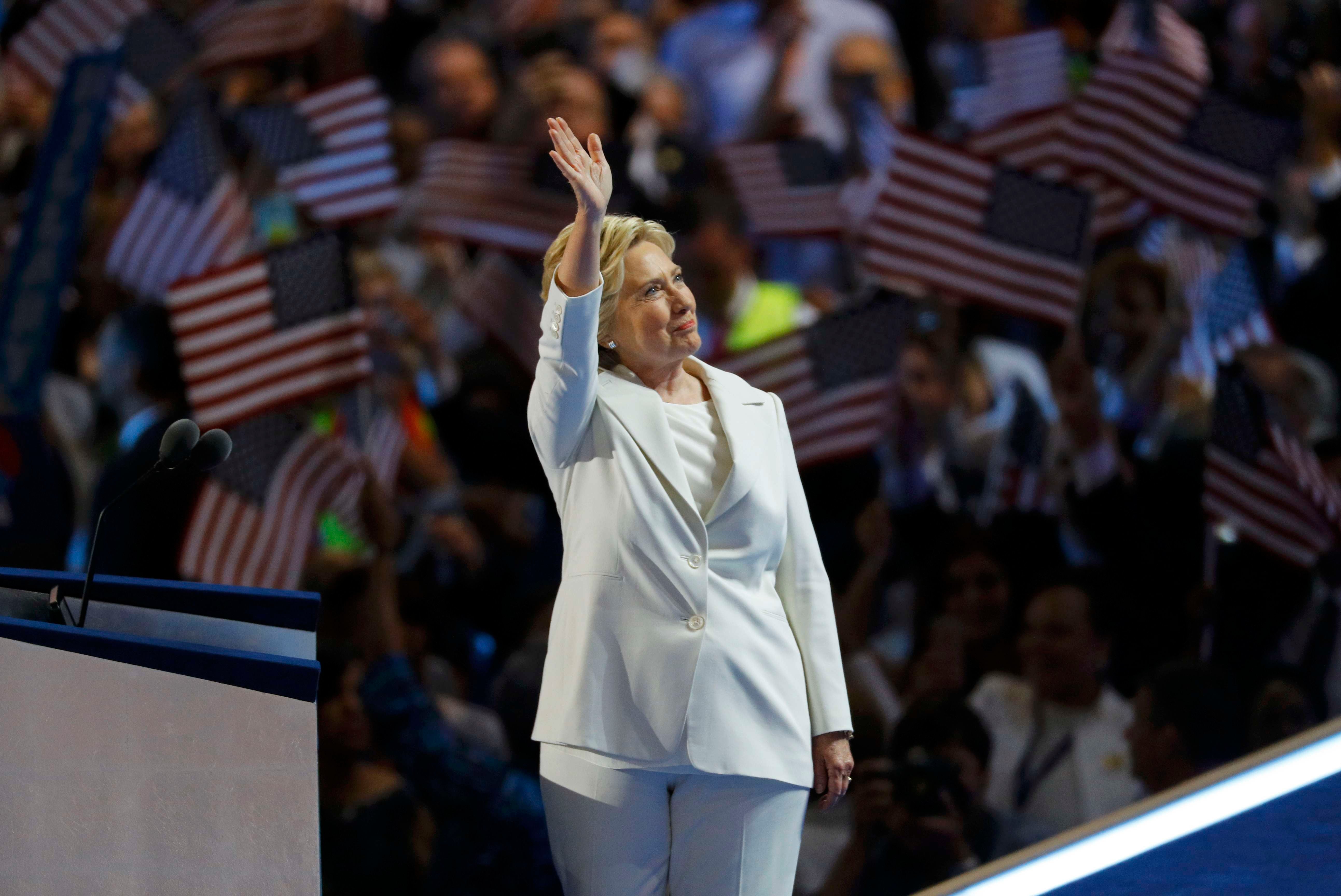 How did Republicans react to Hillary Clinton's convention speech?
The final night of the Democratic convention made explicit appeals to Republican voters and included two Republican speakers in the evening program -- one a former Reagan administration official. Hillary Clinton, herself, reached across the party divide in the speech in which she accepted Democratic nomination.
"...you heard from Republicans and independents who are supporting our campaign," Clinton said Thursday night. "I will be a President for Democrats, Republicans, and Independents. For the struggling, the striving and the successful. For those who vote for me and those who don't."
(Going into the Democratic convention, CBS News polling shows Hillary Clinton had six percent support among Republicans, and 33 percent support from independents. Only three percent of Republicans don't know how they'll vote in November; 12 percent of independents have not decided how they'll vote.)
After an address that spent no small amount of time slamming her opponent, Clinton elicited a series of tweets from Donald Trump after her speech, including this one, with a little misspelling and flawed grammar:
But how did other top Republicans respond? Few reacted to the substance in Clinton's speech.
Former presidential candidate Sen. Marco Rubio, R-Florida, dropped out in March tweeted that her speech was a "disaster" because he could hear "boos and catcalls" from Bernie Sanders's supporters. He also joked that Clinton was promising "free stuff."
He said she'd just be offering more of the Obama agenda, and he mocked her "intelligence surge," which is a part of Clinton's counter-ISIS strategy to "detect and prevent attacks before they happen."
Former Arkansas Gov. Mike Huckabee, who also ran for president in this cycle, claimed that Clinton's remark about not trying to taking Americans' guns away implies that she actually "is here to take away your guns."
One member of Congress, Rep. Justin Amash, R-Michigan, claimed that Clinton sounded like former Vice President Dick Cheney.
Rep. Mike Pompeo, R-Kansas, tweeted that Clinton believes that the Ayatollah in Iran is an ally of the U.S. She has never said or indicated such a thing.
Republican consultant Rich Galen, who served as a spokesman to former Vice President Dan Quayle and Newt Gingrich as speaker of the House, spoke positively of Clinton's speech.
Galen also indicated that he thought Democrats were doing a better job than Republicans.
Mike Murphy, a veteran GOP operative who also ran Jeb Bush's super PAC during his presidential campaign thought little of the speech and Clinton's delivery but praised the message.

Other top Republicans have so far been silent at least on social media about Clinton's speech, including the 2008 and 2012 GOP presidential nominees, Sen. John McCain, R-Arizona and former Massachusetts Gov. Mitt Romney, respectively. Former Florida Gov. Jeb Bush did not comment on Twitter and neither did Sen. Ted Cruz, R-Texas.
Thanks for reading CBS NEWS.
Create your free account or log in
for more features.