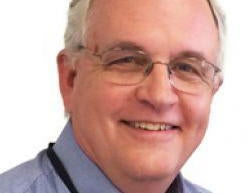 Houston Chronicle retracts 8 stories, corrects 64 others after reporter's work scrutinized
HOUSTON -- The Houston Chronicle has retracted eight stories by a former political reporter after an independent investigation found they were based on sources whose existence couldn't be confirmed. Nearly half of 275 individuals quoted by reporter Mike Ward could not be found by the paper.
In a statement posted on the newspaper's website, Chronicle Executive Editor Nancy Barnes said the newspaper also was correcting 64 other stories on which Ward reported that contained unconfirmed sources upon which the premise did not rest.
"These are challenging times for our country, and for journalism. That makes it all the more important that readers trust that we will ferret out the truth, even if it concerns ourselves," Barnes said in the statement.
The Chronicle reported in September that Ward resigned after questions arose about the existence of persons quoted in one of his stories.
David Wood, an independent investigative reporter that the Chronicle retained to investigate Ward's sourcing, said he reviewed 744 stories, from early August 2018 back to January 2014, when Ward was hired after a long career at the Austin American-Statesman.
"A team of three pulled out the names of 275 individuals who were presented as ordinary Texans and made every effort to find them," Wood wrote in his investigative report. "Of the 275 people quoted, 122, or 44 percent, could not be found. Those 122 people appeared in 72 stories.
"It's impossible to prove that these people do not exist, only that with extensive research and digging, the team could not find them. And in this age of online records, including property ownership and court filings, almost everyone can be found quickly," Wood noted.
Messages that The Associated Press left for Ward through social media accounts believed to be his brought no immediate response.
According to Wood in his investigative report, "Ward could not be reached to discuss the findings. He did not respond to numerous phone messages, emails or attempts to reach him through former colleagues."
John Bridges, managing editor for the Austin American-Statesman, told Wood that the paper had taken a limited look at Ward's work there, but would now go deeper.
"After the initial allegations, we conducted a preliminary review of Ward's final years of work for the Statesman and did not find conclusive evidence of the kind of pattern uncovered by the Chronicle's investigation," Bridges told Wood for his investigative report. "But given the Chronicle's new findings and the seriousness of these allegations, we are enlisting outside journalists to conduct further investigation into work that appeared in the Statesman."
During Ward's time at the Houston and Austin papers, The Associated Press has distributed to its members more than a dozen stories reported by him for use in their own publications. The AP is trying to determine whether there are any problems with those stories.
"The relationship between a newspaper and its readers is one of trust," said Barnes, the Chronicle's executive editor. "This investigation points to an egregious breach of that trust that is an offense to readers and journalists alike. We apologize to our readers, and to the Houston community."
Thanks for reading CBS NEWS.
Create your free account or log in
for more features.