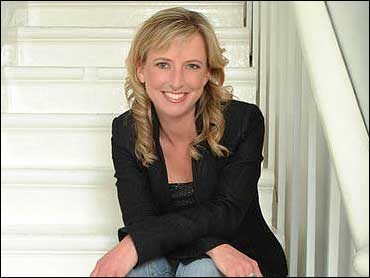 Hollywood Sign Sold For $450K
The original Hollywood sign sold for $450,400 in an auction on eBay, its owner said.
"I'm pleased with the final amount," said Dan Bliss, who bought the sign two years ago. "I hope the winning bidder has exciting plans for it."
The 10-day auction ended Tuesday night. Bliss, 35, a producer and entrepreneur who sold pieces of the sign in frames and as jewelry, said he hopes to learn the winning bidder's name Wednesday.
Bliss declined to specify how much he paid for the 50-foot-high letters but said it was "six figures."
The sign went up in the hills overlooking Los Angeles in 1923 at a cost of $21,000 to promote a development by the Hollywoodland Real Estate Group, according to the sign's Web site. It read "Hollywoodland" until 1949, when the city Hollywood Chamber of Commerce entered into a maintenance agreement to preserve it and the last four letters were removed.
In 1973, the deteriorating sign was declared a Los Angeles Cultural-Historical Monument. It was replaced in 1978 following a star-studded fundraiser hosted by Playboy founder Hugh Hefner at which the nine sign letters were ceremonially purchased for $28,000 each by celebrities including rocker Alice Cooper, singing cowboy Gene Autry and singer Andy Williams.
Bliss bought the original sign from nightclub promoter Hank Berger, who had bought it from the Hollywood Chamber of Commerce after it was torn down, according to Bliss' Web site. It has remained in storage for more than 25 years.
Bliss has sold pieces of the original sign in frames for prices ranging from $59.99 to $749.00 and in necklaces for $43.99.
Bliss, who produced the poker tutorial DVD "Wise Guys on Texas Hold 'Em," said he sold the sign because he didn't have time to work on it.
"I've thoroughly enjoyed owning it and I think someone would really enjoy having the opportunity to have that claim to fame," he said.

Thanks for reading CBS NEWS.
Create your free account or log in
for more features.