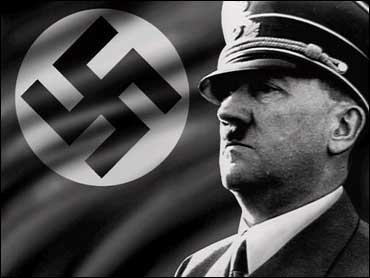 Hitler Ringtone Lands German Man In Jail
A German man annoyed fellow train passengers even more than normal recently by receiving incoming calls on his cell phone, which had a speech by Nazi leader Adolf Hitler as its ringtone.
Now, the man could face as long as six months in prison for the Nazi ringtone he programmed into his phone.
According to the Telegraph, the man's ringtone was a speech in which Hitler threatened "the destruction of world Jewry" if Germany was "dragged" into war.
Passengers aboard a train to Hamburg heard the ringtone multiple times and reported it to police. The man, 54, was arrested when the train reached its destination.
Swastika stickers and a photo of Hitler with the words, "The greatest commander of all time," were also seized from the man,
the Daily Mail reported.
The ringtone, along with the stickers and photo discovered in the man's possession, violate the German constitution, which prohibits public displays of Nazi works or public support of Nazism.
Thanks for reading CBS NEWS.
Create your free account or log in
for more features.