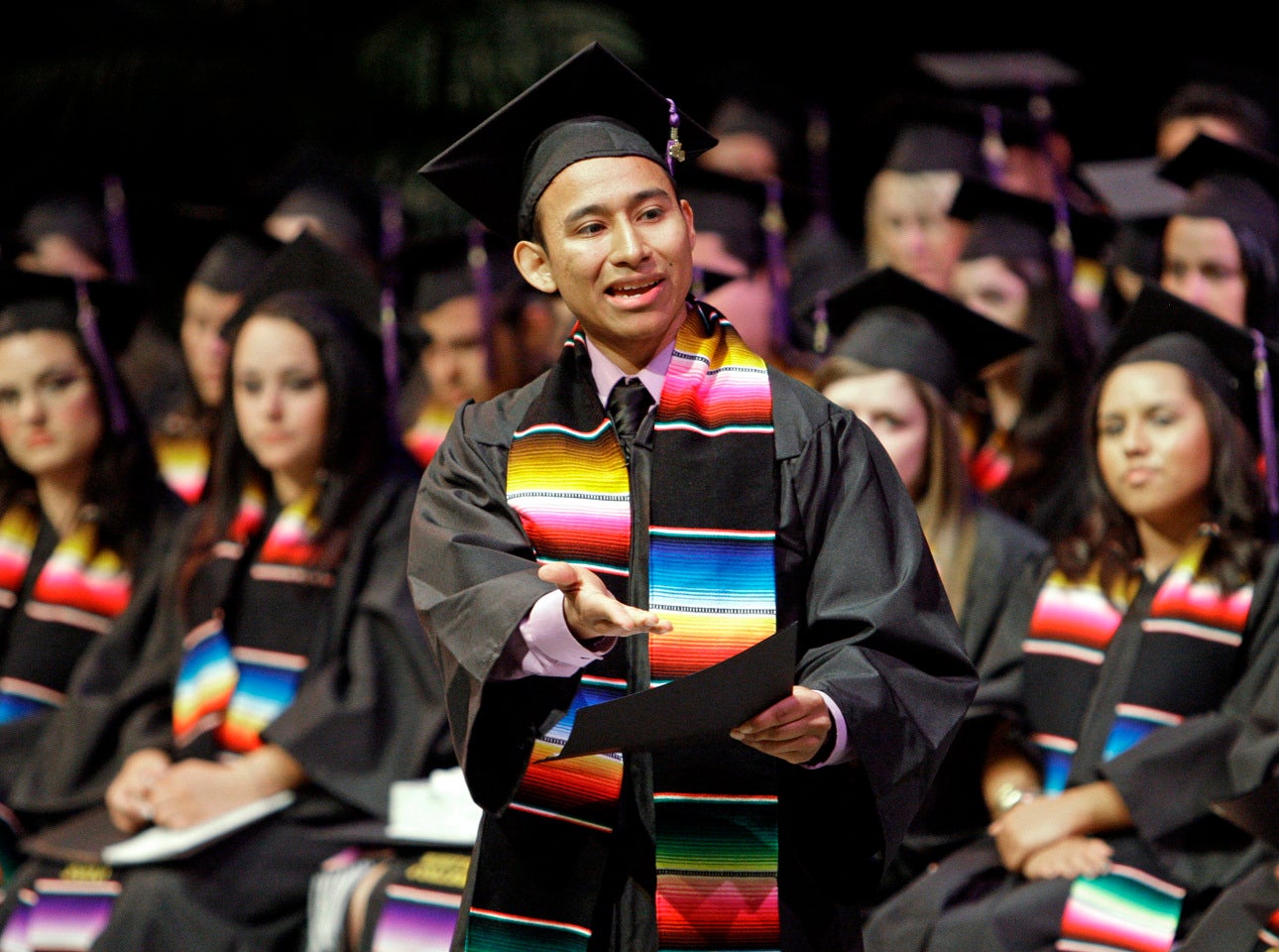 Hispanics predicted to become majority in California in 2014
SACRAMENTO, Calif. Hispanics will soon become the dominant ethnic group in the nation's most populous state, marking a milestone in the country's shifting racial and ethnic composition, according to projections released Thursday by the California Department of Finance.
Demographers predict the number of Hispanics in the state will equal that of whites by mid-year and exceed it in early 2014 for the first time. Each group currently represents about 39 percent of the population.
The shift is expected to affect politics and public policy in California and perhaps beyond, given the state's history of trend-setting legislation and cultural contributions.

Whites currently lack a majority in only two other states — Hawaii and New Mexico.

Demographers say Hispanics' share of the overall California population will continue to increase to about 41 percent by 2020, when whites will make up less than 37 percent.

By 2060, Hispanics could account for 48 percent of the state's population, with whites falling below 30 percent.

In 2010, Hispanics were a majority in nine of California's 58 counties; by 2060, that could grow to 17.

Blacks are expected to slip from nearly 6 percent in 2010 to just more than 4 percent by 2060, while the Asian population, now just below 13 percent, could grow slightly as a percentage of the overall population.

The demographic trends also show that California, like other states, will get older, with the median age expected to increase from the current 35 to 42 in 2060. Even so, California would have a lower median age than other states.

"Due to California's diversity and because of its role as the primary gateway state for immigration, California will not age as rapidly in the coming 20 years as many other states," the report said.

The percentage of women in the state will continue to slightly outnumber the percentage of men, due to longer female life expectancies, the report said.

California's population is expected to hit 50 million in 2049, from about 38 million today, led by steady growth in Southern California. Demographers predict 13 counties will have populations of 1 million or more people by 2060, with Fresno, Kern, San Joaquin and Ventura counties joining those ranks.

Riverside County is expected to add about 2 million people by 2060, more than any other county, becoming the second most populous county in the state with 4.2 million people, slightly ahead of San Diego County.

Los Angeles County is expected to have 11.6 million people by 2060.

The report relied on data from the U.S. Census Bureau, California Department of Public Health vital statistics and surveys of county planning experts and regional government councils.
Thanks for reading CBS NEWS.
Create your free account or log in
for more features.