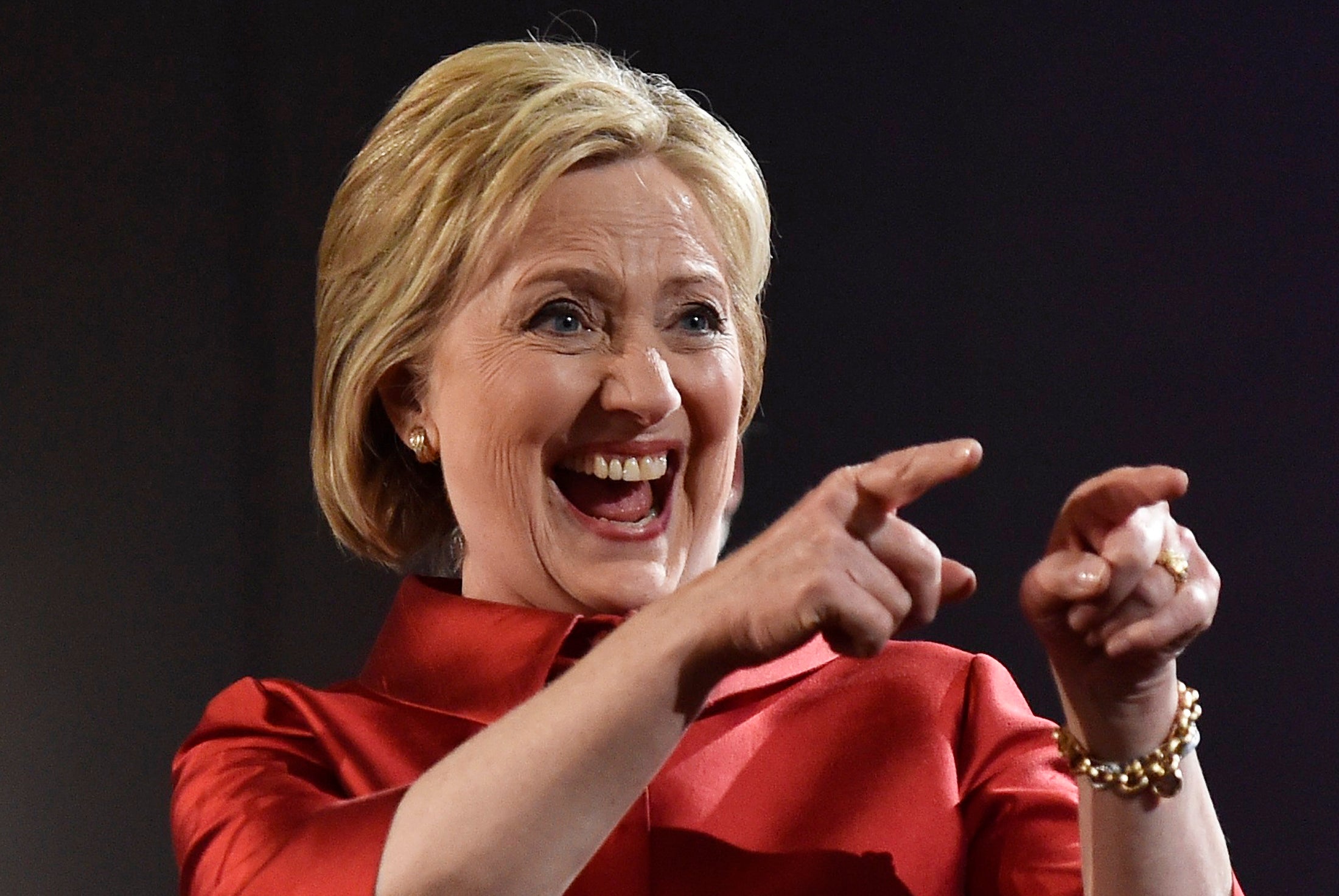 Hillary Clinton's Nevada victory -- what's different from 2008?
In 2008, Hillary Clinton won the Nevada caucuses, beating then-Sen. Barack Obama 51 percent to 45 percent, and now, eight years later, she scored a repeat performance against her primary opponent, Bernie Sanders, this time by a slightly narrower margin, 52 percent to 48 percent.
What's different eight years later, and what do those difference say about the the race ahead?
Clinton's performance in Nevada exceeded the pollsters' forecasts (the caucuses are notoriously difficult to poll) -- they predicted a dead heat. The data show that compared to her run in 2008, Clinton made inroads with some key constituencies but lost ground in others.
Positive signs for Clinton:
Women
One of the key reasons Clinton won the caucuses is that she was able to capture the women's vote, 55 percent compared to Sanders 42 percent. She did particularly well among women over the age of 45, with seven out of 10 expressing their support for Clinton.
In 2008, Clinton did equally as well capturing the female vote 51 percent to Obama's 38 percent.
Older voters
While Sanders captured the millennials and voters under 45, Clinton won more than 60 percent of voters between 45-64 and three quarters of voters over the age of 65 (74 percent). In comparison, in 2008, while Clinton won in both categories, she only captured 47 percent of those 45-64 years old and 66 percent of those over the age of 65.


Democrats and moderates
Among Democrats, Clinton increased her support. Whereas in 2008 she captured 51 percent, this year she increased her support to 58 percent. Similarly, her support among those who identify as moderate also went up. In 2008, 46 percent of moderate Democrats voted for her, compared to 43 percent for Mr. Obama. In 2016, she substantially increased the margin, winning 59 percent compared to Sanders' 37 percent.
Union households
Union members are a key Democratic constituency in Nevada. This year 28 percent of caucus-goers were from union households. Of those, 55 percent supported Clinton, compared to 43 percent for Sanders, an increase over 2008. About the same percentage of union households attended the caucuses that year, but Clinton split the union vote almost evenly with Mr. Obama, 45 percent to 44 percent.
Potential trouble ahead for Clinton
Clinton may have done well with some key groups, but the data also show that there are some warning signs on the horizon for the Clinton campaign. Despite going to Nevada early and spending a good deal of time there in comparison to Sanders, Clinton didn't perform as well as she did eight years ago with a few demographic groups, in particular Hispanics, young people, and independents.
Hispanics
Sanders captured 53 percent of the Hispanic vote this year in contrast to Clinton's 45 percent. This represents a substantial decline in support for Clinton among Hispanics compared to eight years ago. In 2008, Clinton got 64 percent of the Hispanic vote, compared to Mr. Obama's 26 percent.
Young people
Clinton did not win young people in either 2008 or 2016. But eight years ago she captured 33 percent of those under the age of 30, compared with just 12 percent in Saturday's contest.
Independents
Nevada limits its caucus to registered Democrats, but same-day registration is available. Among those caucus goers who identify as independent, Sanders did well, capturing more than 70 percent of the vote, compared to Clinton's 23 percent. While Clinton lost independents to Obama in 2008, at that time she was able to capture 33 percent to his 47 percent. As in the case of Hispanics and young people, among this important constituency we see that Clinton's support has dipped.
Thanks for reading CBS NEWS.
Create your free account or log in
for more features.