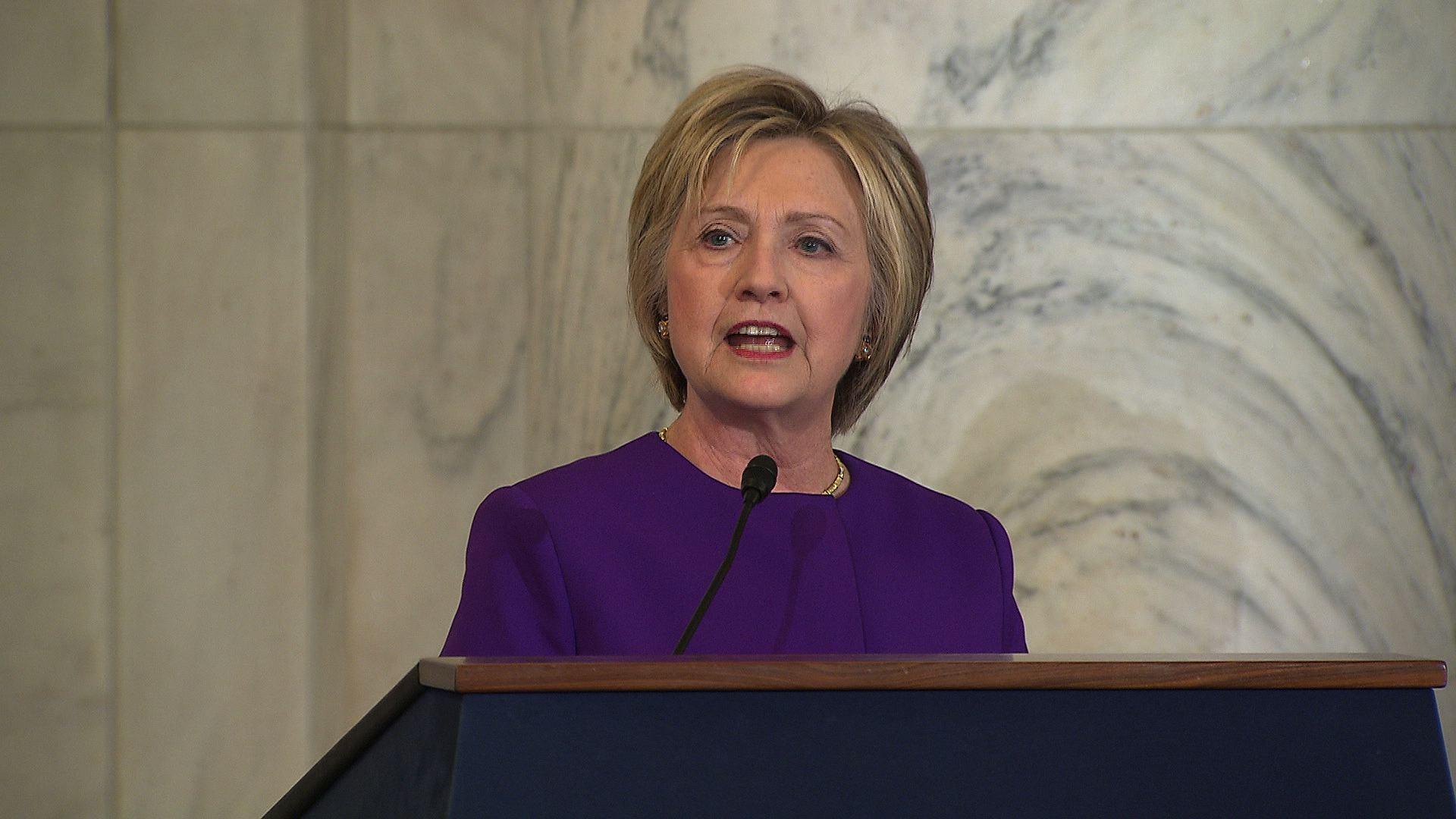 Hillary Clinton warns about the dangers of fake news
Hillary Clinton on Thursday warned about the dangers of fake news and said that leaders in both the private and public sectors need to step up to protect democracy.
The 2016 Democratic president nominee, former senator and first lady made the comment during a ceremony recognizing retiring Senate Minority Leader Harry Reid, D-Nevada, on Capitol Hill.
"The epidemic of malicious fake news and false propaganda that flooded social media over the past year -- it's now clear that so-called fake news can have real world consequences," Clinton said.
Clinton said that fake news is "a danger that must be addressed and addressed quickly" and she mentioned that bipartisan legislation has been introduced in Congress to boost the government's response to it.
"It's imperative that leaders in both the private sector and the public sector step up to protect our democracy and innocent lives," she said.
Fake news led to a North Carolina man entering a pizzeria in Washington, D.C. last weekend with an assault rifle. He said he had come to investigate a story that claimed -- falsely -- that the pizzeria was operating a child sex ring run by Clinton.
Thanks for reading CBS NEWS.
Create your free account or log in
for more features.