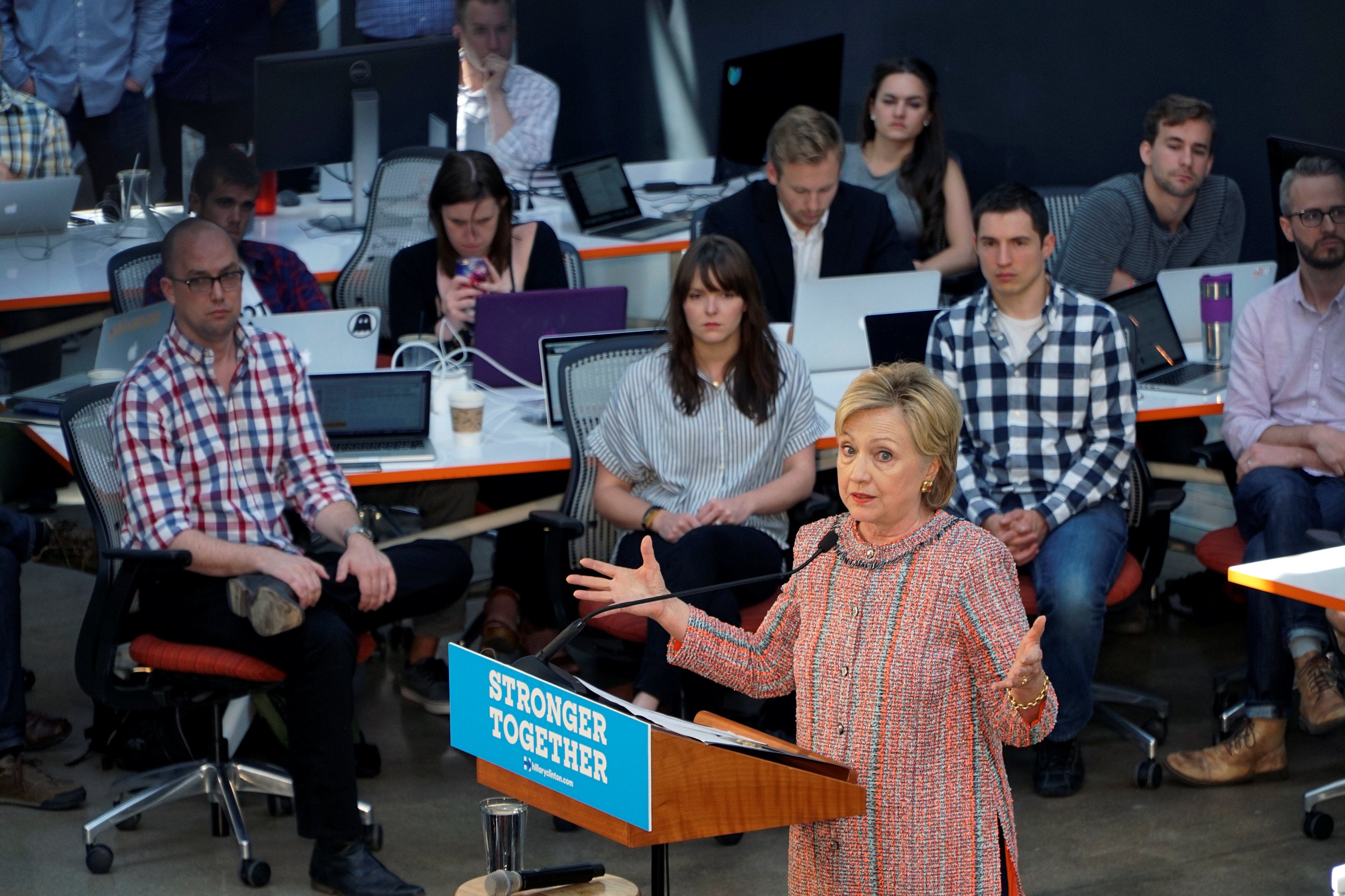 Hillary Clinton on Benghazi report: "It's time to move on"
Responding to the newly released report from Republicans on the Benghazi Committee, Hillary Clinton on Tuesday said it's proof that the issue should be put to rest once and for all.
"I think it's pretty clear it's time to move on," she said at a campaign event in Denver.
House Republicans on the Benghazi Committee released an 800-page report Tuesday faulting the Obama administration for its handling of the 2012 attack in Benghazi, Libya. Clinton was secretary of state at the time; last fall, she testified before the Benghazi Committee for 11 hours. Meanwhile, House Democrats released a separate report this week saying Clinton was never personally involved denying requests from Benghazi for additional security.
Speaking in Denver, Clinton reiterated that her top concern at the State Department was the "safety and security" of American foreign service officers abroad when they are "pursuing American values, interests, and our security."
But the Benghazi Committee, she added, which is led by Republican Rep. Trey Gowdy, has taken on a "partisan tinge" despite finding "nothing to contract" the previous conclusions about what happened that night.
"I understand that after more than two years and $7 million spent by the Benghazi Committee, out of taxpayer funds, it had to today report it had found nothing, nothing to contradict the conclusions of the independent accountability board or the conclusions of the prior multiple earlier investigations carried out on a bipartisan basis in the Congress," she said. "So while this unfortunately took on a partisan tinge, I want us to stay focused on what I've always wanted us to stay focused on, and that is the important work of diplomacy and development."
The former secretary of State also said the United States can't "withdraw" from the rest of the world, an implicit jab at presumptive GOP nominee Donald Trump for his "America First" strategy on national security.
"We cannot withdraw or retreat from the world," she said. "America needs a presence for a lot of reasons and the best way to honor the commitment and sacrifice of those we lost is to redouble our efforts to provide the resources and support that our diplomats and our development experts deserve."
White House Press Secretary Josh Earnest, too, was dismissive of the new report Tuesday, saying Republicans are purposely trying to drive down Clinton's poll numbers.
"I thought it was over after the first five investigations," he said. "This is the 8th."
CBS News' Hannah Fraser-Chanpong contributed to this story.
Thanks for reading CBS NEWS.
Create your free account or log in
for more features.