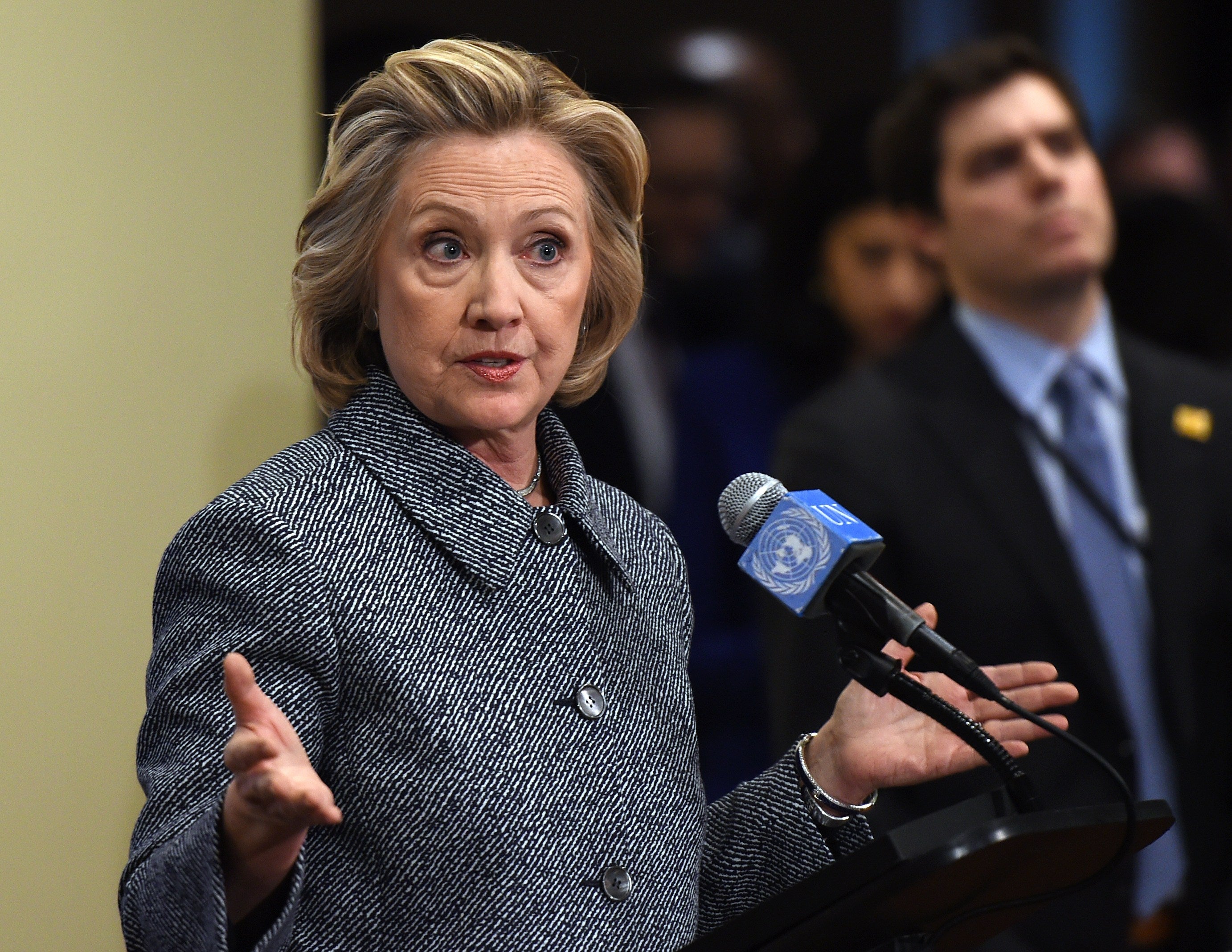 Hillary Clinton had emails on server more classified than top secret
Hillary Clinton's private email server contained information that was classified at a higher level than "top secret," the inspector general of the intelligence community told members of Congress in a letter obtained by CBS News.
The server Clinton used as secretary of state contained "several dozen emails containing classified information determined by the [intelligence community] element to be at the CONFIDENTIAL, SECRET, and TOP SECRET/SAP levels," the inspector general, Charles McCullough, wrote in the letter, which was first reported by Fox News. "SAP" stands for special access programs, which carry a classification level higher than top secret.
Former CIA Director David Petraeus was sentenced to two years' probation and fined $100,000 for sharing similarly classified information with Paula Broadwell, his biographer and mistress.
The FBI is currently investigating whether State Department officials improperly included classified material in email correspondence with Clinton. The State Department and the intelligence community have at times clashed over how the material on her server should be classified, with the State Department arguing it is less sensitive than the intelligence community insists.
Her campaign press secretary, Brian Fallon, reiterated what Clinton has said for months: no classified information was sent or received through her private email server.
"This is the same interagency dispute that has been playing out for months, and it does not change the fact that these emails were not classified at the time they were sent or received," he said. "It is alarming that the intelligence community [inspector general], working with Republicans in Congress, continues to selectively leak materials in order to resurface the same allegations and try to hurt Hillary Clinton's presidential campaign. The Justice Department's inquiry should be allowed to proceed without any further interference."
The top Democrat on the Senate Intelligence Committee, Dianne Feinstein, had a similar response, calling the story "nothing new."
"None of the emails that are alleged to contain classified information were written by Secretary Clinton. The question of whether she received emails with classified information has nothing to do with any action taken by Secretary Clinton," she said. "Additionally, none of the emails that were sent to Secretary Clinton were marked as including classified information, a requirement when such information is transmitted."
Feinstein said the inspector general was being used for "baldly partisan attacks."
An earlier version of this story referred to the inspector general of the Intelligence Committee. It has been updated to reflect that the inspector general is for the intelligence community.
Thanks for reading CBS NEWS.
Create your free account or log in
for more features.