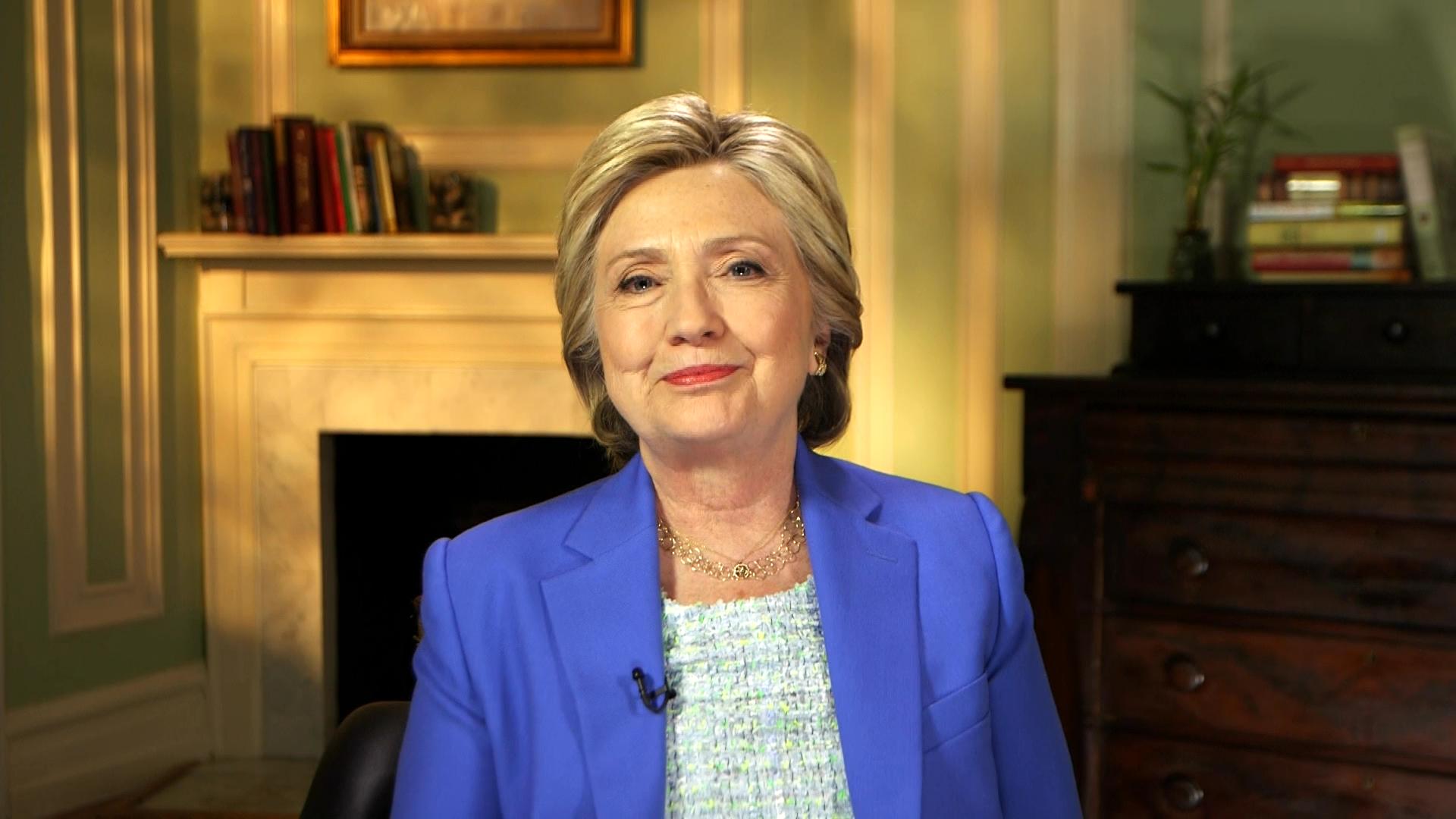 Hillary Clinton on next steps, Trump's supporters
NEW YORK -- Fresh off earning enough delegates to become the presumptive Democratic presidential nominee, Hillary Clinton spoke with "CBS Evening News" anchor Scott Pelley about what comes next.
Pelley asked the former secretary of state what was going through her mind Tuesday night as she addressed supporters in Brooklyn.
"I wasn't really thinking, I was just feeling the moment," Clinton said. "I was so overwhelmed by the energy and the excitement of the crowd, and I knew how many thousands and millions of people had made that moment possible, so I was especially just wanting to feel it because it was historic for me but I think it was a historic milestone for so many others as well."
Now comes the difficult job of defeating presumptive GOP presidential nominee Donald Trump, who appears to have had the worst 72 hours of his political life -- denounced by Republican leaders, labeled a racist and a bigot. Even so, nearly two million people voted for him on Tuesday.
Pelley asked Clinton who she thinks Trump's supporters are and why they seem so unshakeable.
"Well, you'll have to ask them, Scott, because I obviously have watched this primary process unfold, on our side as well as the Republican side, and he has emerged as the presumptive nominee," Clinton said.
"I do not believe his views or his rhetoric will find that favorable an audience in the general electorate, because I think that -- as I said last week in San Diego -- what he's already said, both words and deeds, disqualifies him from being president," she said. "And I have more votes than he does, so I think I have a good solid foundation to start from."
However, it's possible that Clinton's biggest obstacle is not her opponent but herself. Fifty-two percent of the American people who participated in a CBS news poll have an unfavorable opinion of Clinton -- the highest negative impression of anyone ever nominated by the Democratic party since the poll began in 1984. Does she bear any responsibility for that?
"Oh, I'm sure I do, but I think -- When I was secretary of state and serving our country, I had an approval rating of 66 percent, and I think it's fair to ask, 'Well, what's happened?'" Clinton responded. "And what's happened is tens of millions of dollars of negative advertising and coverage that has been sent my way."
She continued, "I understand that, and I know that it's up to me to take this base that I've built and expand it by reaching out to Sen. Sanders' supporters, to many others across our country including, I hope, Republicans and Independents."
Clinton now has a big decision to make: naming a running mate. Will her vice presidential pick be conventional of unconventional?
"I don't know because I have no idea yet," she said. "You know, I'm looking broadly and widely and I'm gonna begin to really, you know, dive into thinking hard about this. So I'm gonna be looking, first and foremost, as to who I believe could fulfill the responsibilities of being president and commander in chief."
Thanks for reading CBS NEWS.
Create your free account or log in
for more features.