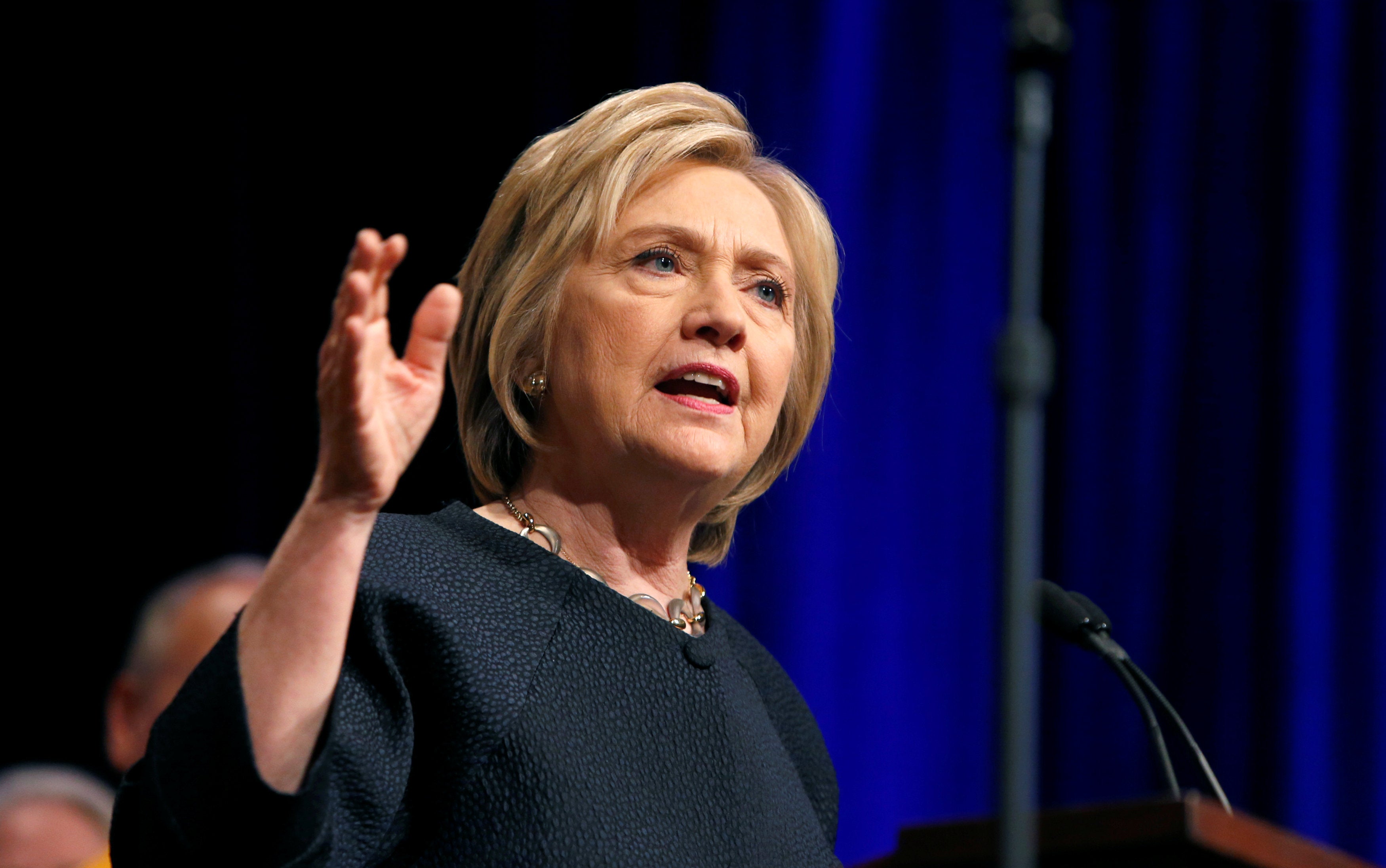 Hillary Clinton: Donald Trump is an "unqualified loose cannon"
Hillary Clinton on Thursday called Donald Trump "an unqualified loose cannon" who is now closer to the presidency.
"Just today it was reported that Donald Trump has clinched the number of delegates he needs to be the Republican nominee. That means an unqualified loose cannon is within reach of the most powerful job in the world," Clinton said in Las Vegas.
She also reacted to the State Department's inspector general report released a day earlier that said she didn't comply with email policies as secretary of State when she used a private email server. On Thursday, she said that the report also made clear that personal email use "was the practice for other secretaries of state."
"It was still a mistake and as I've said many times, if I could go back I would do it differently. I know people have concerns about this. I understand that. But I think voters are going to be looking at the full picture of what I have to offer, my life and my service, and the full threat that Donald Trump offers our country, and I have confidence that they are going to be making the right decision," said Clinton, who added that the State Department's rules "were not clarified" until after she left the Obama administration.
Asked to react to the possibility of Bernie Sanders and Donald Trump debating each other before the June 7 primary in California, Clinton said, "Well I'm looking forward to debating Donald Trump. I'm very much anxious to be on the debate stage with him to draw out the contrasts, to make the points about his background, his dangerous and divisive rhetoric and policy suggestions. Because I want the American people to have a very clear understanding of that the choice is in this election."
Clinton, however, wouldn't say if she's willing to join the two on stage at the debate.
"I understood they said that was a joke and I'm going to look forward to debating Donald Trump," she said.
CBS News' Catherine Cannon contributed to this report.
Thanks for reading CBS NEWS.
Create your free account or log in
for more features.