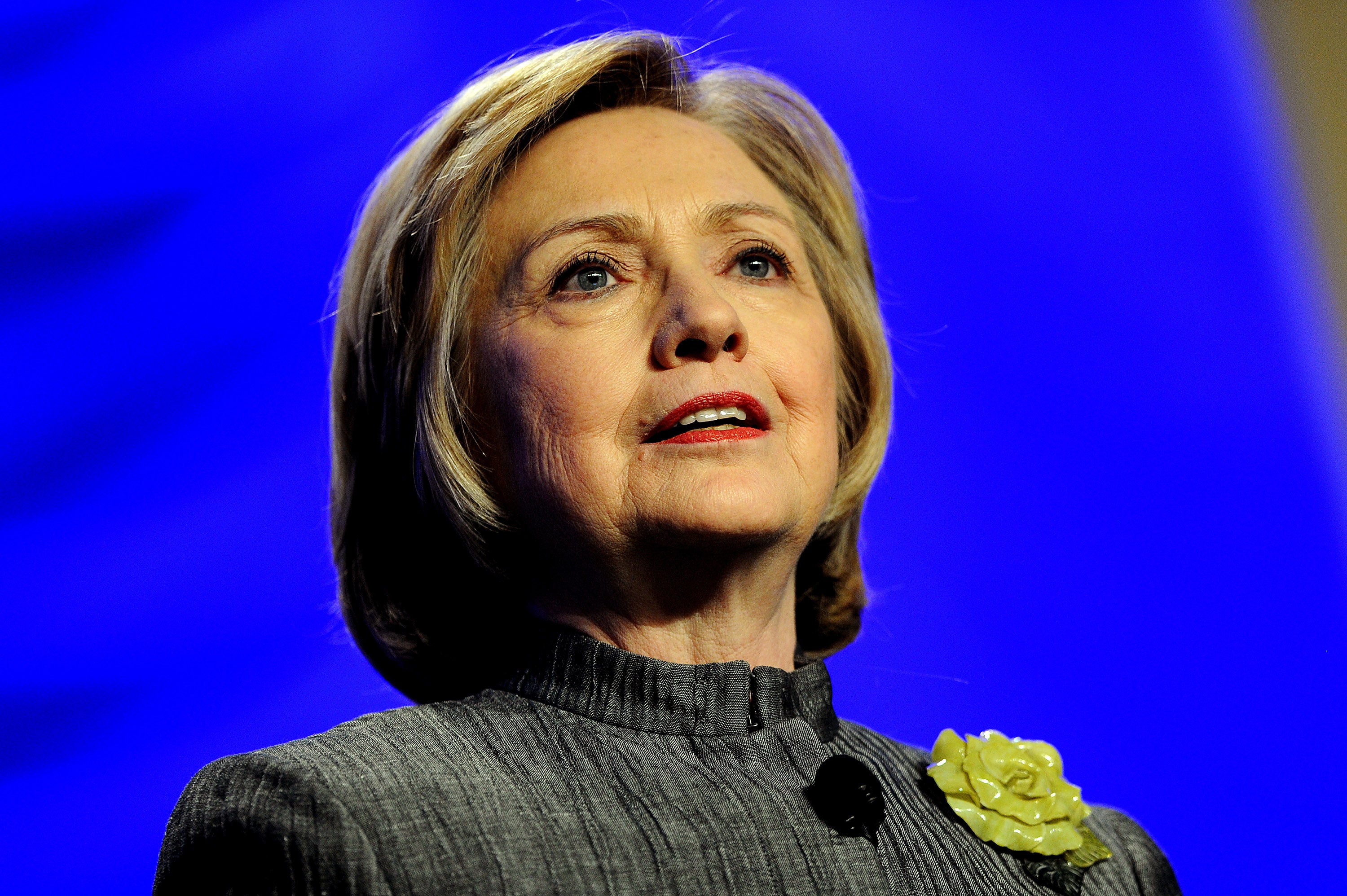 Hillary Clinton critical of health insurance mega-mergers
Democratic presidential candidate Hillary Clinton remains "very skeptical" of the benefits that could flow to consumers from the proposed mega-mergers between major health insurance providers Anthem and Cigna, and Aetna and Humana.
"As we see more consolidation in health care, among both providers and insurers, I'm worried that the balance of power is moving too far away from consumers," Clinton said Wednesday in a statement raising "serious concerns" about the joining companies. "These mergers should be scrutinized very closely with an eye to preventing the undue concentration that they appear to create."
Based on enrollment alone, Anthem's $48 billion buy of Cigna would create the country's largest health insurer, covering about 53 million Americans. Rival Aetna, the nation's third-largest insurer, would also gain a significant market share with its proposed $37 billion acquisition of Humana, another Medicare Advantage coverage provider. Just this week, shareholders of Aetna and Humana approved the merger, despite consumer advocates' worries that the venture could threaten competition for health plans.
"I am very skeptical of the claim that consumers will benefit from them because the evidence from careful studies shows that too often the companies end up pocketing profits rather than passing savings to consumers," Clinton said in her own indictment of the mergers. "These companies should commit to passing on savings and efficiencies to consumers as lower premiums and out-of-pocket costs."
Congress expressed similar concerns over the business moves last month. In September, a Senate Judiciary subcommittee grilled the heads of the insurance companies about the effect mergers could have on increasing premiums or decreasing benefits.
Aetna CEO Mark Bertolini and Anthem chair Joe Swedish pushed back, arguing that the joining of the companies could improve technologies and help cut provider costs -- benefits that could be passed on to consumers.
One thing that worries Clinton is what could happen in New Hampshire: If Anthem-Cigna became an entity, it would effectively insure nearly 65 percent of the state's market. That would "raise market concentration in New Hampshire to excessive levels," according to the 2016 contender.
Clinton has put health care considerations front and center in her proposed policy initiatives -- particularly in New Hampshire, an early-voting state in the Democratic primary contest.
In September, she rolled out a plan to scale back the costs of prescription drugs, which included a proposal for the federal Medicare program to negotiate drug prices.
Clinton additionally pledged to beef up the Department of Justice and the Federal Trade Commission in their missions to enforce antitrust policies. She promised that, if elected, she would "appoint aggressive regulations to take on troubling concentration whenever it occurs in the health care industry."
Federal and state regulators are still in the process of reviewing the mergers, a task that is expected to take several months.
Thanks for reading CBS NEWS.
Create your free account or log in
for more features.