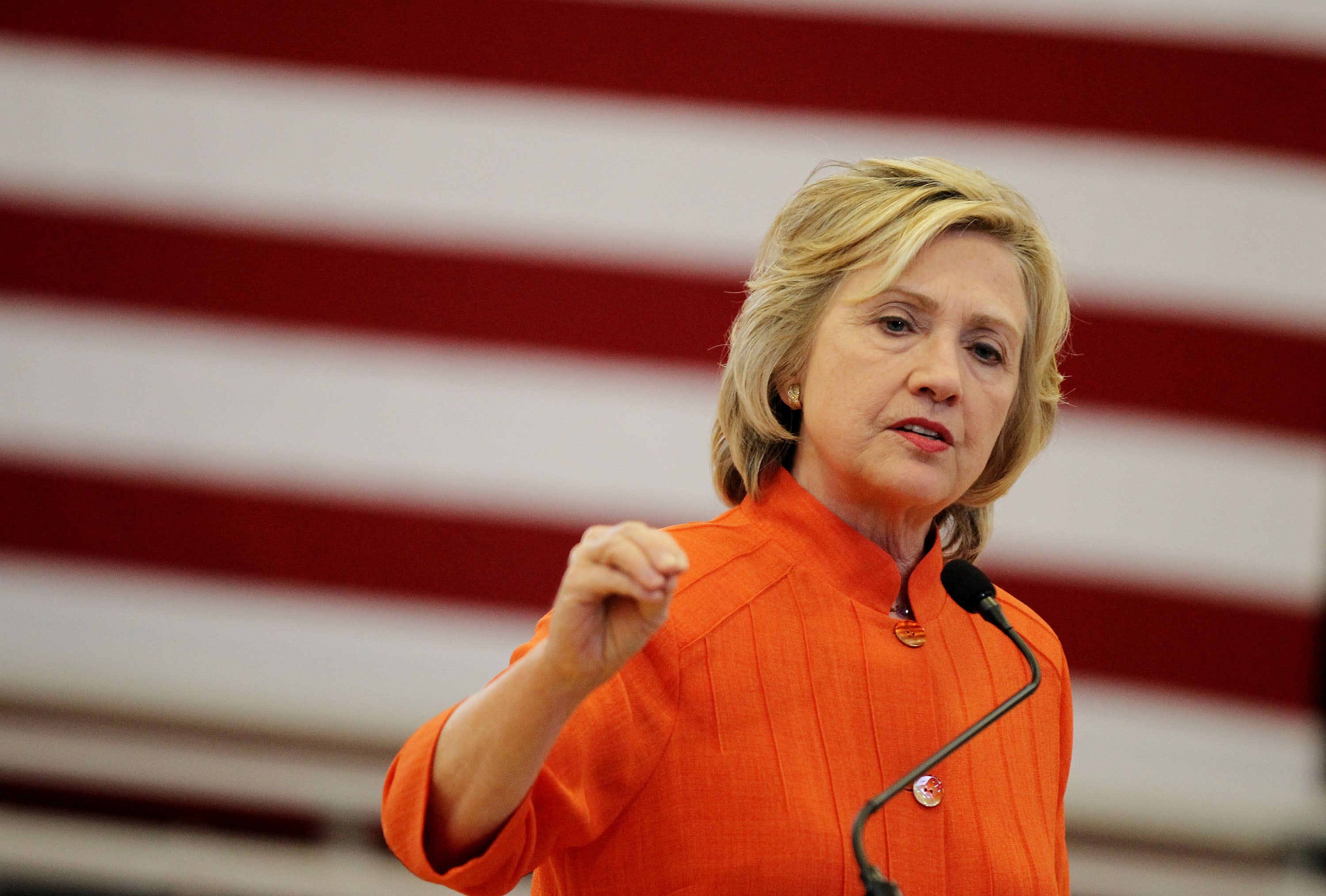 Hillary Clinton asked whether her email server was wiped clean
Under repeated questioning, Hillary Clinton did not say Tuesday whether there was any attempt to wipe the private email server that she used while she was Secretary of State.
During a brief press conference in Las Vegas, Nevada, Fox News' Ed Henry asked Clinton to respond to a report that there had been an "attempt" to wipe the server.
"What, like with a cloth or something?" Clinton said, making a rubbing motion with her hand in the air. "I don't know how it works digitally at all."
Clinton vigorously defended herself, repeating twice that she did not send classified material or receive material "marked or designated" as classified through her private email account. She also said that her use of a private email account was legal, as was her process of determining which of her emails were work-related before turning them over to the State Department. Recent referrals of more than 300 of those emails back to government agencies by Intelligence Community reviewers for further scrutiny, she said, is standard procedure.
"It has nothing to do with me and it has nothing to do with the fact that my account was personal," she said. "It's the process by which the government and sometimes in disagreement between various agencies of the government make decisions about what can and cannot be disclosed."
"If it had been a government account and I said, 'Release it,' we'd be having the same argument," she later added.
Clinton said last week that she directed her staff to turn her old email server over to the Department of Justice, and last Wednesday, the FBI picked up the server from a third party data center in New Jersey where the server had been stored.
At that time, a lawyer for Platte River Networks, the IT firm hired to maintain Clinton's email server, told CBS News that "the data on the old server is not available now on any device or server in Platte River's control."
"In order to be as cooperative as possible, we have turned over the server," Clinton said Tuesday. "They can do whatever they want to with the server to figure out what's there or what's not there."
Thanks for reading CBS NEWS.
Create your free account or log in
for more features.