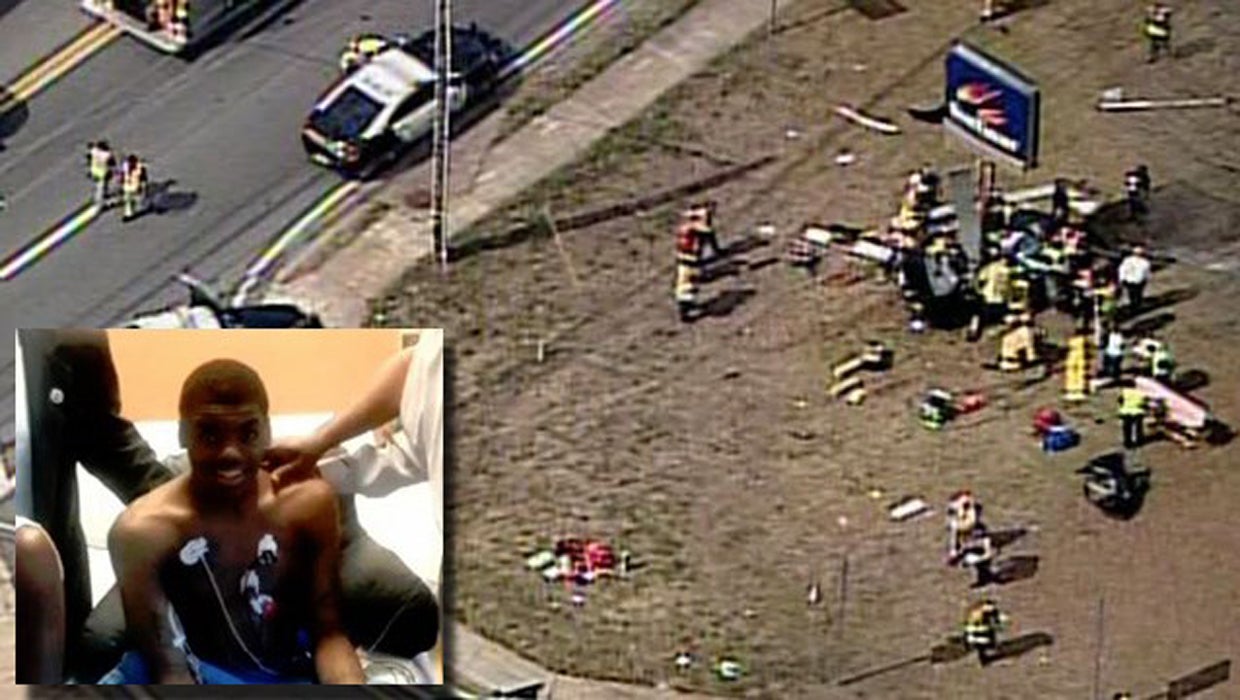 Heart transplant recipient dies in Ga. police chase
ROSWELL, Ga. - A burglary suspect who was killed during a Georgia police chase has been identified as a 17-year-old boy who made national news when he received a controversial heart transplant two years ago, reports CBS affiliate WGCL.
The police chase reportedly happened Tuesday after 17-year-old Anthony Stokes allegedly kicked in the door of an elderly woman's home in Roswell, Ga., and fired at least one gunshot at her as she ran to a back bedroom.
Stokes was reported to have fled the scene in a black car he allegedly stole, and minutes later, authorities spotted the vehicle and tried to make a traffic stop, but Stokes sped away, reports the station.
The police chase spanned a mile before Stokes lost control of the vehicle and hit a car and a pedestrian, before crashing into a sign, according to WGCL.
Stokes was reportedly cut out of the car by fire officials and was taken to a hospital where he later died.
Stokes is the same teen who received a heart transplant in 2013. Doctors had initially ruled him non-compliant and he was denied a new heart. However, with the help of the Georgia chapter of the Southern Christian Leadership Conference, Stokes' story made national news and the hospital reconsidered.
"We met with the transplant committee and they told us they were considering all the other stuff, which shocked us," Rev. Samuel Mosteller, president of the group, said at the time. "They talked about truancy, they talked about absence in school, juvenile, there was a list in those things - poverty was one of the criteria."
At the time of the transplant, Mosteller said Stokes did not fit the stereotype of somebody who is a criminal.
However, WGCL reports, Anthony Stokes' Facebook page portrayed a stark contrast to the teen Mosteller talked about.
Stokes had pictures of himself smoking, holding guns, and photos of piles of cash.
Thanks for reading CBS NEWS.
Create your free account or log in
for more features.