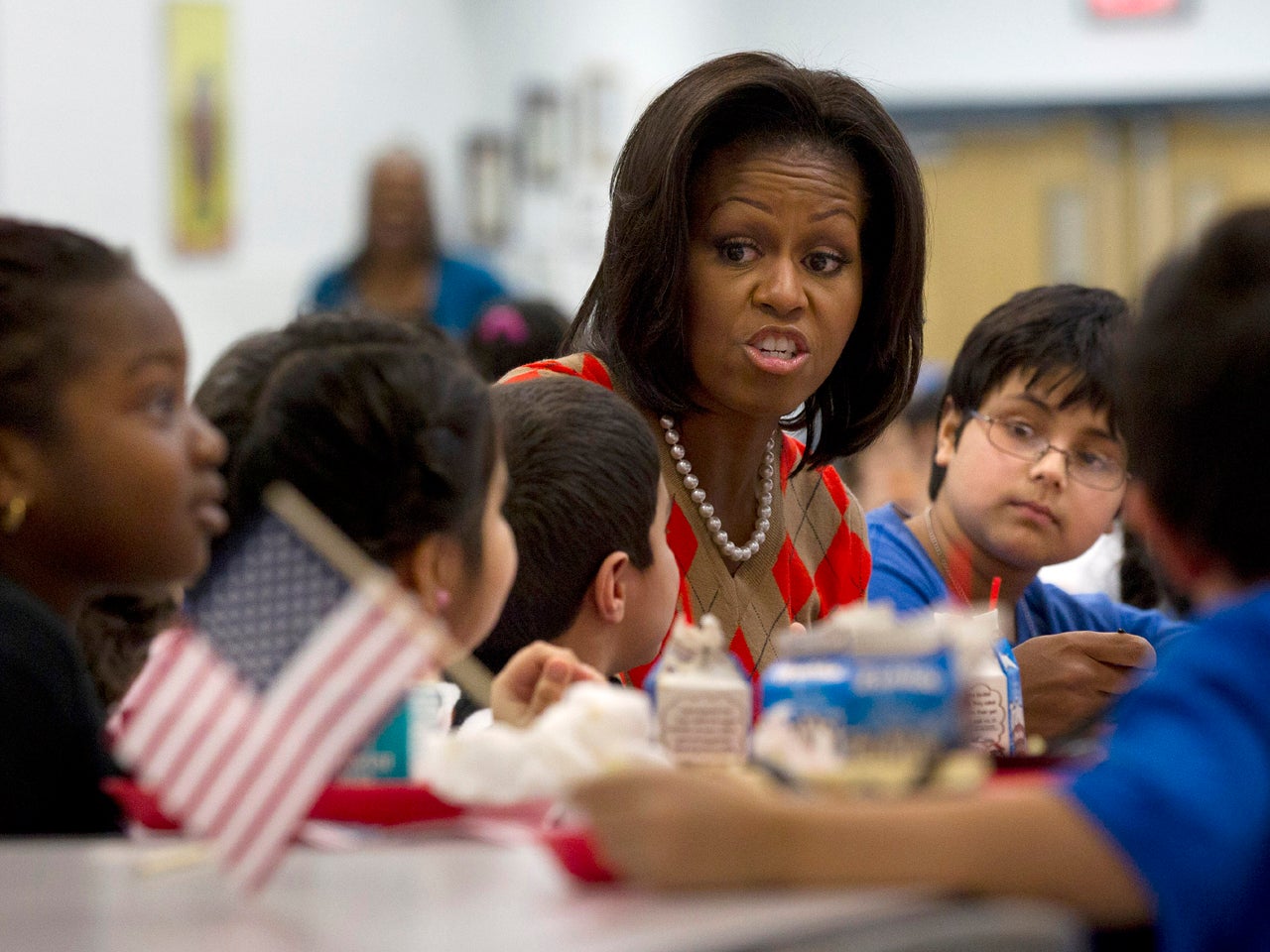 Healthier school lunches draw controversy
Has the federal government turned into a helicopter parent, constantly hovering, protecting us from everything that might be bad? That's what critics are saying, as new federal standards for school lunches go into effect.
While lunching with elementary students in Virginia, First Lady Michelle Obama indulged in some turkey tacos with brown rice. Joined by celebrity chef Rachael Ray, Obama launched a school overhaul unlike any other.
Pictures: Michelle Obama's style
"When we send our kids to school," Obama said, "we have a right to expect that they won't be eating the kind of fatty, salty, sugary foods that we're trying to keep from them when they're at home."
School lunches to get healthy revamp

Video: USDA, First Lady makeover school lunches
The new school lunch standards require more fruits and vegetables, whole grains, skim milk, and less of saturated fat and sodium. However, pizza and french fries managed to survive.
According to the Centers for Disease Control and Prevention, 17 percent of children and adolescents are now considered obese -- triple the rate from just one generation ago. And while many see the changes as necessary, the Obama administration has fought an uphill battle against conservatives who consider the new rules an overreach of government.
Former vice presidential candidate Sarah Palin has used the phrase "nanny state." At one appearance she said, "Who should be making the decisions about what you eat and school choice, should it be the government or should it be the parents?"
For more on the debate and for discussion on "CBS This Morning" with celebrity chef Jose Andres, an advocate for healthy eating, click on the video in the player above.
Thanks for reading CBS NEWS.
Create your free account or log in
for more features.