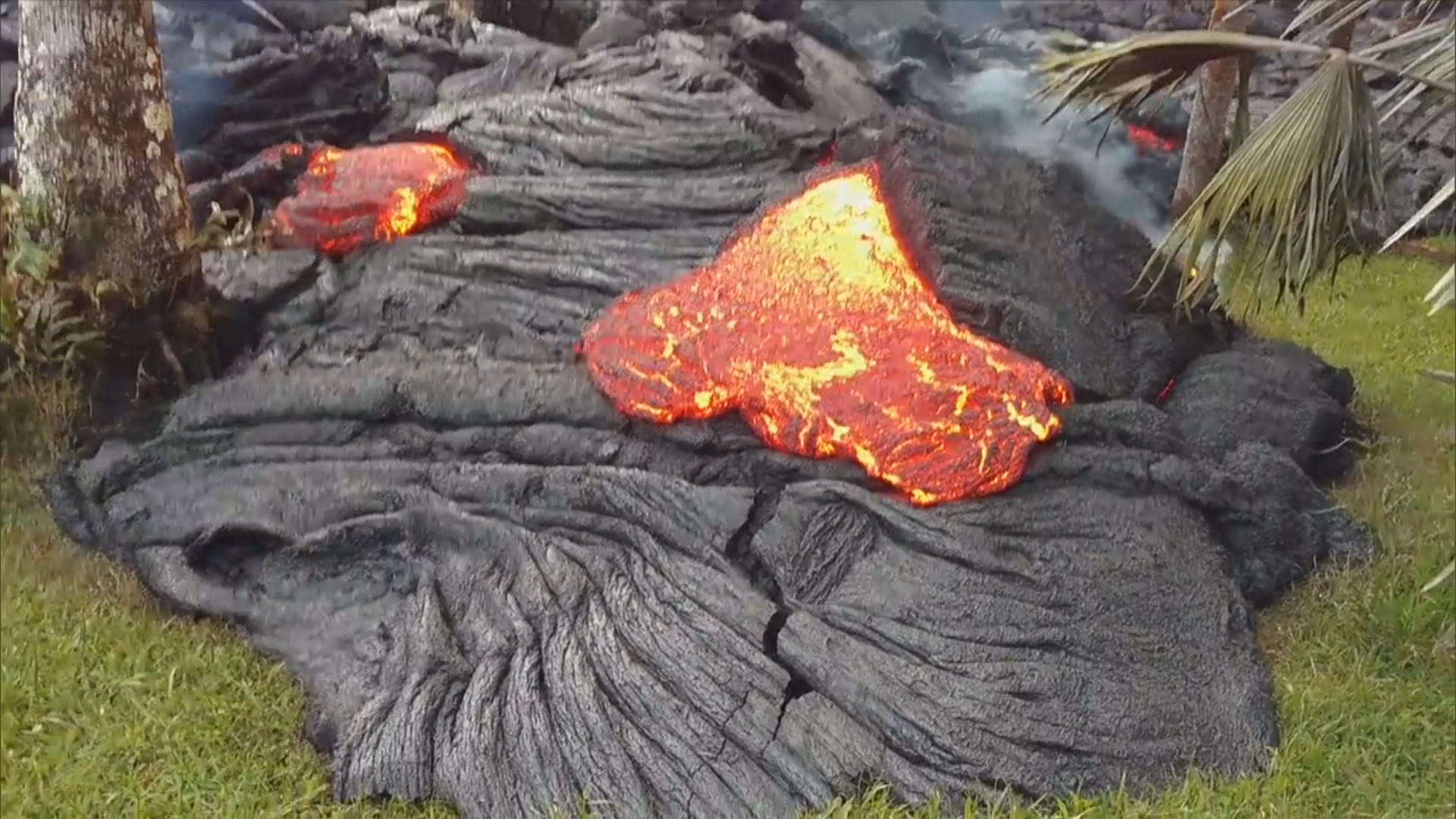 Hawaii warns residents in path of lava: Get out now or face arrest
Emergency officials in Hawaii have issued a dire warning to people still living in the Kilauea volcano lava zones. People who ignore mandatory evacuation orders do so at their own risk and are under threat of arrest. The notice comes as the most active volcanic fissure becomes even more explosive.
The most active of Kilauea's 24 fissures is leaving a trail of lava now four-and-a-half miles long, reports CBS News' Carter Evans. It has been spewing huge amounts of molten rock since Monday. At times, it shoots lava 260 feet in the air -- the highest for any fissure since this crisis began early last month.
The lava is threatening more homes across a wide portion of the Big Island. And at least 77 have already been destroyed. A molten river is now less than two miles from an area known as Four Corners, a major highway intersection. If those roads are blocked, hundreds of homes would be cut off.
Heath Dalton lost his Leilani Estates home just two days after the first eruption.
"I mean, everybody says, you know, it's the once in a lifetime moment. Just, unfortunately, it was in our lifetime," Dalton said.
Another person living in Leilani Estates, 61-year-old John Hubbard, faced a judge Thursday after allegedly assaulting and opening fire on neighbor Ethan Edwards earlier this week. He's charged with terroristic threatening and other counts, some involving the use of an unregistered firearm. Edwards, who had come to the area to check on his home, was not hit by gunfire.
"Oh, I thought I was gonna die. Like, I mean, straight up, thought I was going to die," Edwards said. "This is a really tense time and a lot of people are on edge and so you just kind of gotta be cautious."
Scientists estimate that only two percent of the lava in Kilauea's main crater has moved downhill, meaning there's a lot more to come.
Thanks for reading CBS NEWS.
Create your free account or log in
for more features.