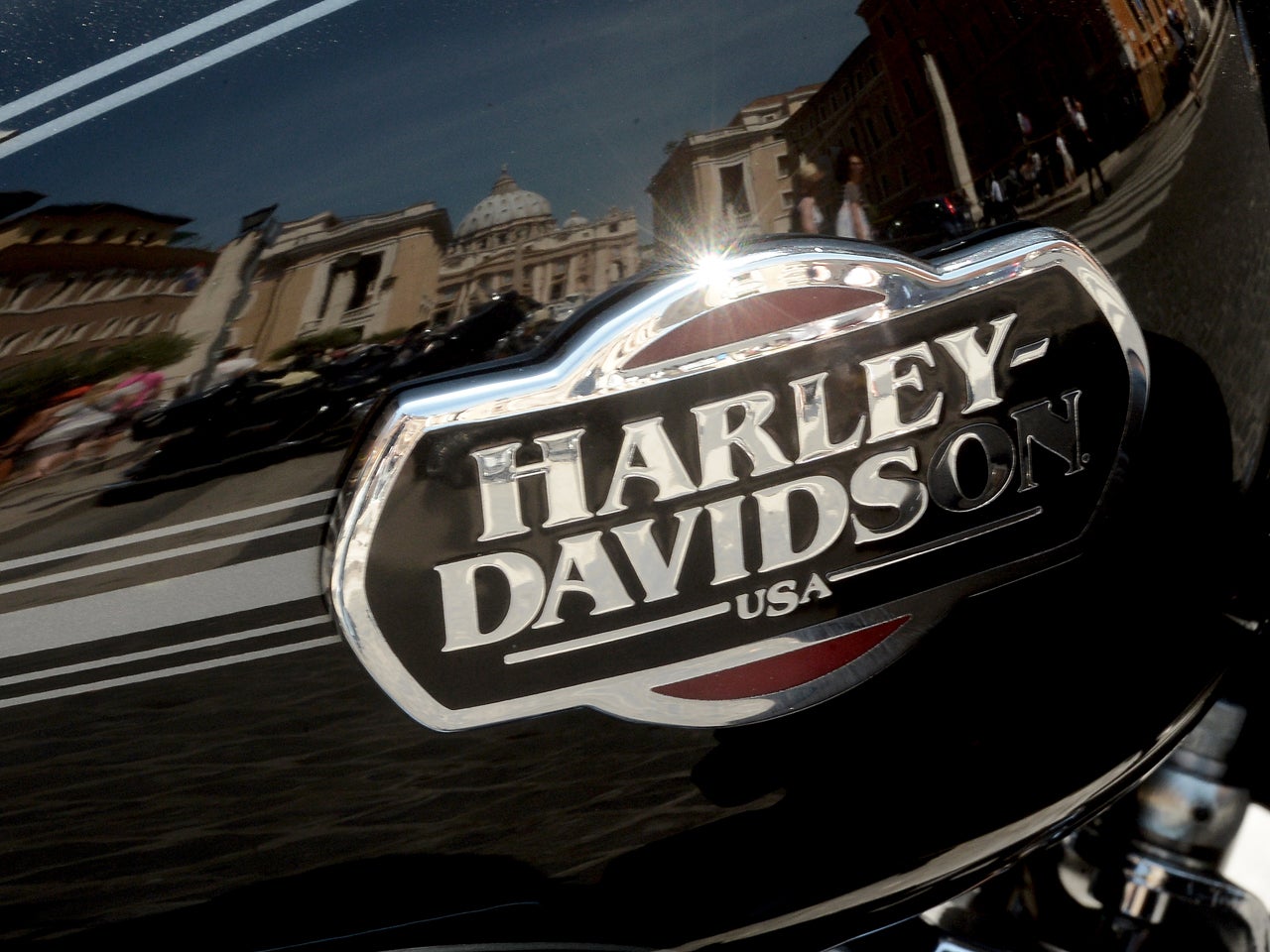 Harley-Davidson cut jobs, repurchased shares after tax cut
Recent evidence suggests that workers aren't getting much benefit from 2017's corporate tax cuts, and Harley-Davidson (HOG) looks like a prime example of employees getting left out in the cold.
The Republican tax law slashed the corporate rate to 21 percent from 35 percent, leading proponents to contend companies would use the windfall to increase their investments in labor or business expansions. That playbook isn't panning out so far.
After getting its taxes lowered, Harley-Davidson has announced a plant closing with the loss of 800 jobs, and it's buying back hundreds of millions of dollars worth of its outstanding shares.
By Vox's telling, the Wisconsin motorcycle manufacturer illustrates a pattern across Corporate America since tax cuts were enacted: Companies and shareholders profit, but workers see little gain.
Making it a harder pill to swallow for Harley-Davidson employees, perhaps, is they've been hearing predictions from politicians of a big business expansion that would secure jobs.
House Speaker Paul Ryan, R-Wis., in September used a Harley-Davidson plant in Menomonee Falls, Wisconsin, as a backdrop for touting the GOP tax measure signed by President Donald Trump late last year, Vox relayed. And Mr. Trump met with Harley-Davidson executives and union representatives at the White House in February, saying the company's business would only get better.
Four months after Ryan's appearance at the Harley-Davidson factory in his home state, 800 workers in Kansas City, Missouri, were told they'd be out of jobs when their plant closes in 2019 and operations shift to York, Pennsylvania, resulting in a net loss of 350 jobs.
Only days after the Kansas City layoff news, Harley-Davidson announced a dividend hike and stock buyback plan worth about $696 million.
The Kansas City plant's closure came as Harley-Davidson is struggling with declining sales and rising costs. It's also consolidating operations at three other factories.
Harley-Davidson is expanding overseas, with plans to begin operations at a plant in Thailand later this year. "Part of my job is being moved to York, but the other part is going to Bangkok," Richard Pence, a machinist at the Kansas City plant told Milwaukee-Journal Sentinel earlier this month.
"The decision to consolidate our Kansas City operations into our York plant was a tough one and was based on our need to address the excess capacity we have in the U.S., which is more than what we need to support current and future U.S. demand," a spokesperson for Harley-Davidson emailed.
"The plant under construction in Thailand is a separate and unrelated issue. Part of our long-term strategy is to grow our international business to 50% of our annual volume by 2027. The Thailand facility will allow us to be competitive and provide riders greater access to our brand and our products in an expanding global marketplace," the Harley-Davidson spokesperson added.
Thanks for reading CBS NEWS.
Create your free account or log in
for more features.