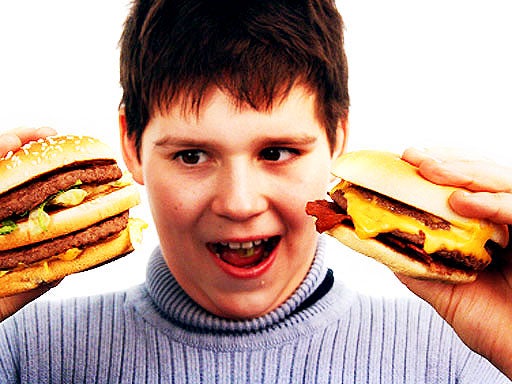 Happy Meal Ban in San Francisco: Food Police or Fat Fighter?
(CBS) If Ronald McDonald is looking a bit glum these days, there's a reason:
They've banned the Happy Meal in San Francisco.
Actually, the San Francisco Board of Supervisors voted to ban restaurants from handing out toys with meals that fail to meet basic nutritional standards for fat, calories, and sodium. That would include the Happy Meal, which has been a fat-packed fave of hungry children for decades.
Backers of the bill said it would help promote healthy eating habits and help in the fight against childhood obesity, which has tripled in the past 30 years, according to the federal Centers for Disease Control and Prevention.
"Our children are sick," Supervisor Eric Mar, who sponsored the measure, told Reuters. "Rates of obesity in San Francisco are disturbingly high, especially among children of color. This is a challenge to the restaurant industry to think about children's health first and join the wide range of local restaurants that have already made this commitment."
Mar may not be exaggerating. Up to 30 percent of the city's fifth-graders are overweight, the New York Times reported.

Under the ban - scheduled to take effect December 2011 - restaurants in the Golden Gate City would be allowed to distribute toys with meals only if they contained fewer than 600 calories and less than 640 mg of sodium, according to Canadian broadcaster CTV. In addition, less than 35 percent of calories in the meals could come from fat (less than 10 percent from saturated fat).
Sound reasonable? Marisa Sherry, a registered dietitian in New York City, certainly thinks so. "Whatever it takes to get restaurants to help fight childhood obesity is a great thing," she told CBS News.

But McDonald's isn't so happy about the happy meal ban.

"We are extremely disappointed with today's decision," company spokesman Danya Proud said in a statement, according to Reuters. "It's not what our customers want, nor is it something they asked for."
Of course, there are other things McDonald's customers haven't requested.
Like getting fat.
Thanks for reading CBS NEWS.
Create your free account or log in
for more features.