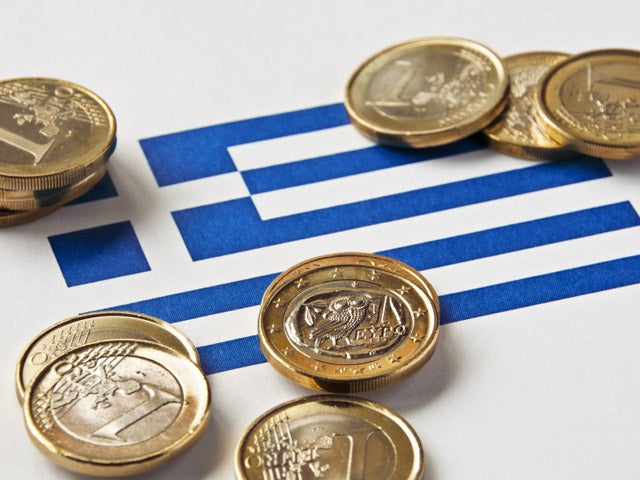 Greek banks may be nearing complete collapse
(Money Watch) There are indicators that the run on Greek banks is already over, leaving many institutions near complete collapse. Depositors have pulled out a record amount of money in the last 10 days and there are reports that the ECB is no longer willing to lend to either them or the Greek central bank, which is also in a precarious situation.
Since May 6, depositors fearful over a Greek exit from the Euro have taken more than $6.42 billion out of the nation's banks, with $898 million coming on Monday alone. May 6 was the day of the last round of Greek elections where anti-bailout parties received most of the votes cast. Monday was the deadline for Greece's political parties to form a government. Their failure to do that means a new round of elections will be held on June 17.
Why Greece will and should default on its debts
What will happen if Greece leaves the Euro?
What could push Greece to exit the euro?
Before the May 6 election, Greece's banks had been seeing an increase in deposits. Roughly $2.5 billion had returned to the banks in March and April after international lenders agreed to provide $51 billion of funding to recapitalize the banks. Prior to this run of withdrawals, Greek banks had lost between 25 percent and 30 percent of their deposits since 2009.
The European Central Bank is reportedly refusing an increasing number of liquidity requests from Greek banks. According to reports in the Dutch financial newspaper Financieele Dagblad, the ECB has cut the amount loaned to Greek banks by more than half. At the end of January, the ECB had given Greek banks $93.75 billion in liquidity support. The ECB move came about because Greece has yet to use $32.11 billion of the money it was given to recapitalize the banking system, according to the paper.
Greece's banks are now believed to collectively owe about $128 billion more than their assets are worth, according to the Financial Times.
Thanks for reading CBS NEWS.
Create your free account or log in
for more features.