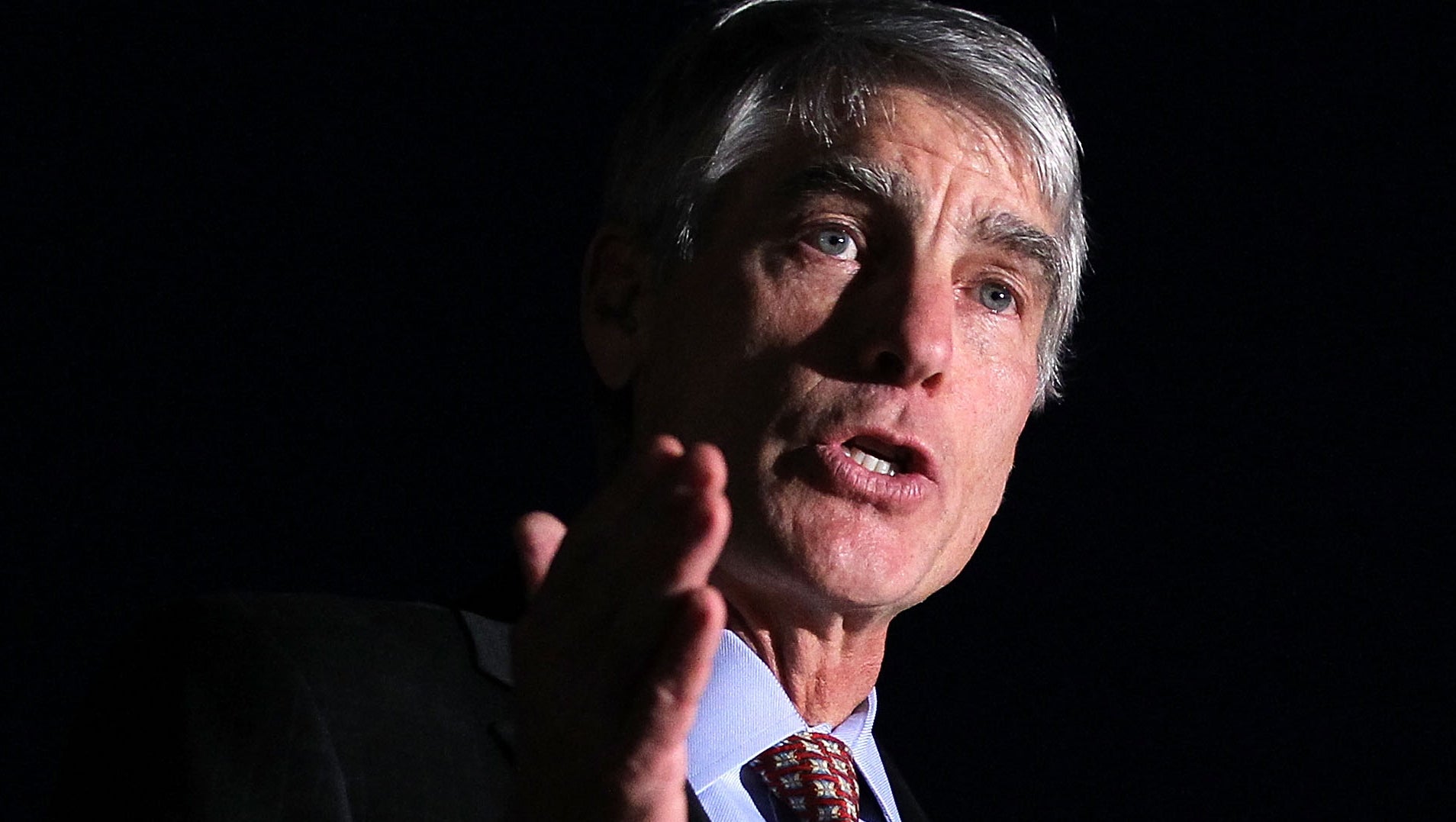 GOP slams Sen. Mark Udall on ISIS
The National Republican Senatorial Committee has unveiled a new ad that suggests Sen. Mark Udall, D-Colorado, doesn't understand the threat posed by the Islamic State of Iraq and Syria (also known as ISIS, or ISIL).
"With his single-issue campaign, Mark Udall doesn't want to talk about other important issues, like our national security," a narrator says.
The ad then cuts to a clip of Udall saying on camera, "I said last week that ISIL does not present an imminent threat to this nation and it doesn't."
"Really?" the narrator asks. "Can we cake that chance?
Udall has, in fact, been one of the Senate Democrats to express criticism of President Obama's plan to carry out airstrikes against ISIS in Iraq and Syria.
"I will not give this president -- or any other president -- a blank check to begin another land war in Iraq," he said in a statement after the president spoke about the issue earlier this month. "I will continue to demand that the administration provide a very clear picture of its goals and objectives."
Udall is fighting to keep his seat from Republican challenger Rep. Cory Gardner. Two recent polls from USA Today/Suffolk and Quinnipiac show Gardner ahead in the race.
The Republican campaign committees in the House and Senate as well as a handful of individual candidates have tried to paint their Democratic opponents as soft on national security issues, although experts aren't sure whether the strategy will work.
New Hampshire's Republican Senate nominee Scott Brown has run an ISIS-focused ad, as has North Carolina Republican Senate candidate Thom Tillis.
"You've got to weigh what you're going to get out of it," Republican pollster Neil Newhouse told CBS News earlier this month. "There's no question voters are concerned about what they're hearing out of the Middle East... I'm not sure voters think about this or can be convinced to think about this in starkly partisan terms."
Thanks for reading CBS NEWS.
Create your free account or log in
for more features.