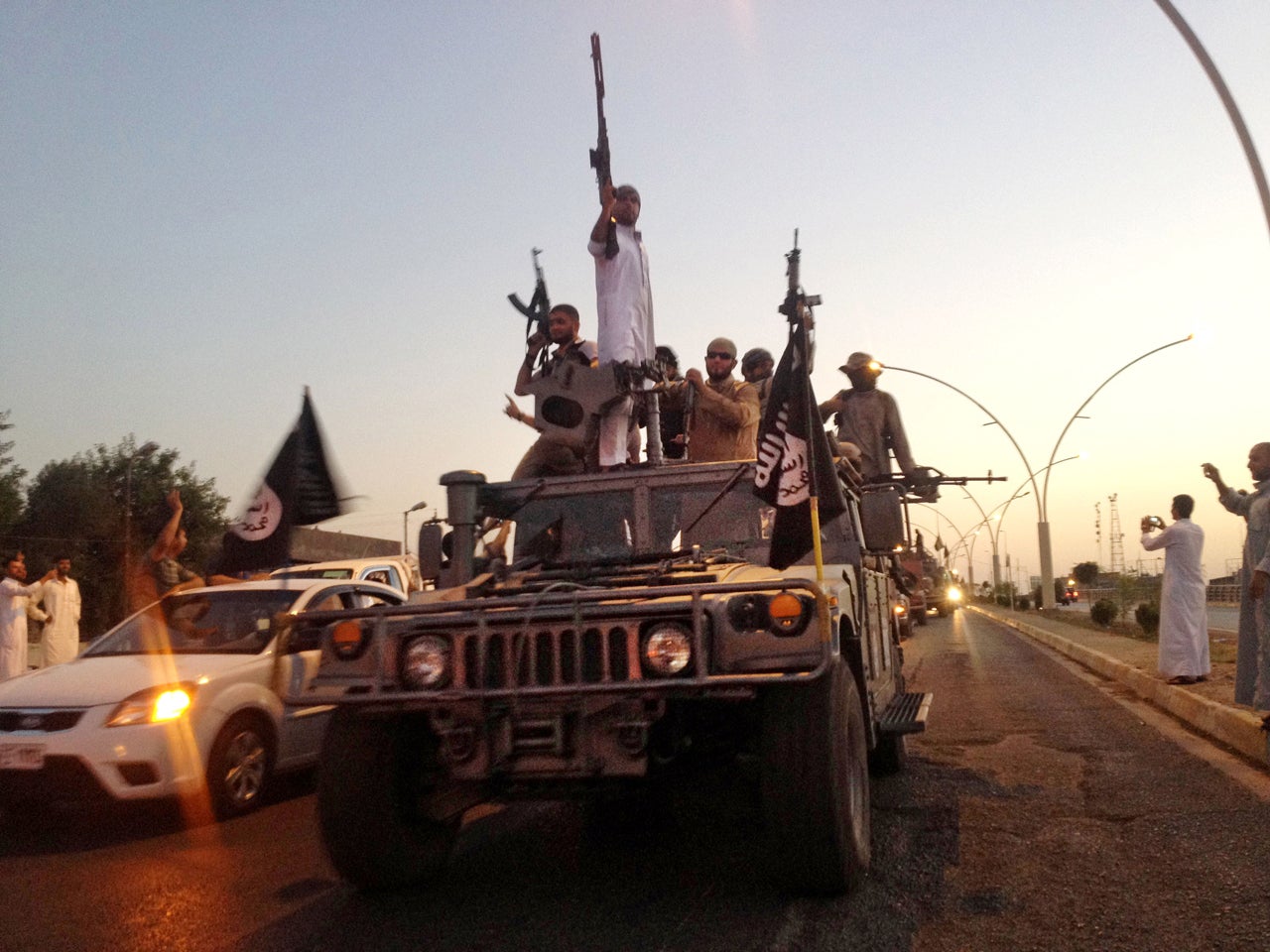 Republicans still want more from Obama on ISIS
President Obama's announcement this week of a comprehensive U.S. military campaign against the Islamic State of Iraq and Syria (ISIS), also known as ISIL, was recognized by members of both parties as a significant escalation of America's involvement in the conflict.
But some Republicans are still pushing for more.
In addition to the U.S. air strikes already being launched against ISIS targets in Iraq, Mr. Obama said Wednesday, American warplanes are preparing to strike the group in Syria as well. In addition, the U.S. would begin equipping and training Syrian rebel groups to take the ground war directly to the extremists in that country, he said, and the U.S. would send more troops to the region to advise regional allies fighting ISIS.
Republicans welcomed those changes on Sunday, but several warned that U.S. may need to deepen its involvement further to ultimately neutralize the terrorist group that has ransacked Iraq and Syria in recent months.
"There is no way in hell you can form an army on the ground to go into Syria, to destroy ISIL without a substantial American component. And to destroy ISIL, you have to kill or capture their leaders, take the territory they hold back, cut off their financing and destroy their capability to regenerate. This is a war we're fighting, it is not a counterterrorism operation," said Sen. Lindsey Graham, R-South Carolina, on "Fox News Sunday. "Our strategy will fail yet again. This president needs to rise to the occasion before we all get killed back here at home."
Graham said be "disingenuous and delusional" to pretend that American air power will suffice, and he suggested that American special forces would ultimately need to be sent in to "dig these guys out."
"I am tired of hearing from this administration how easy this is going to be," he concluded.
Rep. Michael McCaul, R-Texas, suggested on CBS' "Face the Nation" that it was "unwise" of the Secretary of State John Kerry to say the U.S. was not asking other countries in the region to commit ground troops. He also said the U.S. would eventually need "advisers and special forces" to guide an air campaign in Syria.
"There's been no urgency," he complained. "This threat has been out there for over a year. And, finally, the White House started to pay attention to it after the beheadings, after the American people started to rally behind this. He finally comes out with an address to the nation. But now it's catchup time, and it's catchup time trying to get a coalition together and a strategy together."
Some military experts also voiced concerns about whether the U.S. mission, as the president described it, would be enough to turn the tide against ISIS.
Gen. James Cartwright, a former vice chairman of the Joint Chiefs of Staff, told ABC News than an air campaign against ISIS would "probably will not destroy" the group.
"The only way we can think about destroying ISIS in this particular strategy is that the forces on the ground will have to do the destroying," he said. "And we'll provide the air cover and the ability to allow them to maneuver, give them protection."
And Gen. Michael Hayden, the former director of the CIA and the National Security Agency, said he is far more confident in the U.S. approach today than he was before the president's speech, but he still worried it may not be enough.
"The airpower thing is good," he said, "but I don't think anyone believes...that airpower alone will be sufficient to achieve what the president has set out with regard to our objectives."
"When you just rely on airpower, when you make airpower the centerpiece of what you're going to do, people don't doubt your strength, they doubt your intention, they doubt your will," he continued. "Are you in this all in or not?"
Hayden predicted the U.S. would eventually end up deploying a small but active special forces presence in both Iraq and Syria.
The White House and congressional Democrats, though, defended the administration's strategy, promising a relentless campaign to degrade and destroy the terrorist presence.
"People should not think about this effort just in terms of strikes," Secretary of State John Kerry told "Face the Nation." "In fact, as some have pointed out, that alone is not going to resolve this challenge."
Kerry reiterated the president's opposition to sending American troops into combat against ISIS, but he said other countries were ready to assist militarily. "Every single aspect of the president's strategy, and what is needed to be done in order to accomplish our goal, has been offered by one country or multiple countries," he said.
And White House chief of staff Denis McDonough promised a "strong, steady" campaign against ISIS, though he too ruled out the use of U.S. ground troops.
"Ultimately the President has made his decision on that," he said. "We're going to provide our unique capabilities and airstrikes and intelligence and training and then it will be up to the Syrians on that side of the border to finish the job."
Sen. Jack Reed, D-R.I., said the president's plan has "great potential to succeed."
"No one is suggesting this is going to be easy," Reed told " Fox News Sunday." He said the best way for the U.S. to help neutralize ISIS is to assist regional allies fighting a ground war against the group rather than committing American combat troops to the fight.
Thanks for reading CBS NEWS.
Create your free account or log in
for more features.