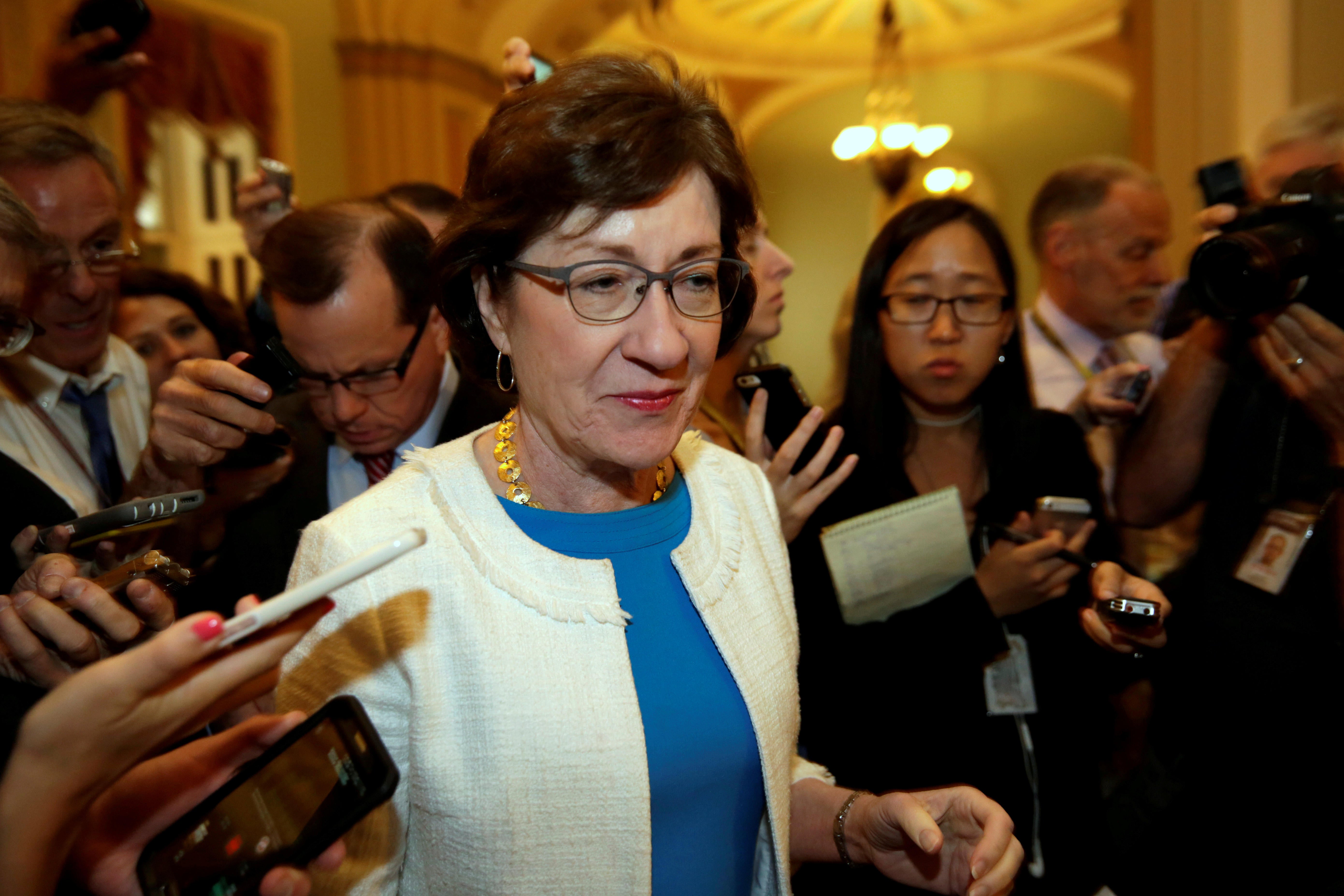 GOP Sen. Collins says Roe v. Wade case is "settled law"
Just hours after Supreme Court Justice Anthony Kennedy announced his retirement on Wednesday, Republican Sen. Susan Collins said that she sees Roe v. Wade, the landmark case that legalized abortion across the U.S., as "settled law."
"I view Roe v. Wade as being settled law," she said. "It's clearly precedent. I always look for judges who respect precedent."
Kennedy's retirement has provoked liberal fears that the Supreme Court might soon have a pronounced conservative leaning that could overturn Roe v. Wade. Kennedy essentially protected the Roe v. Wade decision when he sided with the plurality in the 1992 case of Planned Parenthood v. Casey.
Collins said she has the "utmost respect" for Kennedy's service and integrity during his time on the nation's highest court and labeled him "an ideal justice." As one of only two pro-choice Republicans in the Senate, Collins is likely to become a pivotal player in the looming battle to confirm Kennedy's replacement.
When asked if she could support a Supreme Court nominee who opposed legal abortion, Collins said that she considers a variety of criteria when evaluating potential justices.
"I always look at judicial temperament, qualifications, experience, the ABA [American Bar Association] rating and their respect for the rule of law and the constitution," Collins said. "Those are exactly the same criteria that I will apply to whomever the president nominates."
CBS News' Alan He contributed to this report
Thanks for reading CBS NEWS.
Create your free account or log in
for more features.