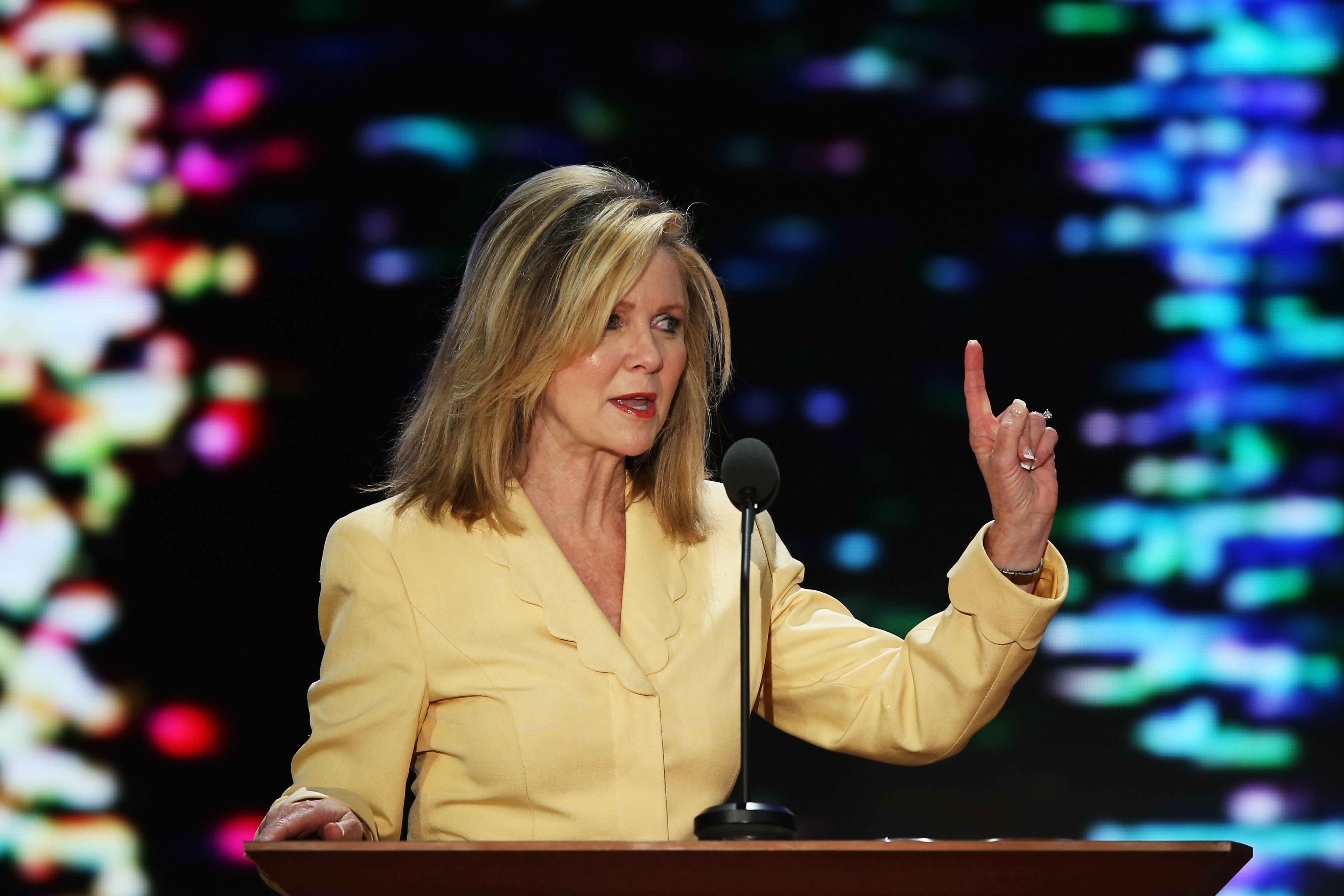 GOP panel to investigate "grisly" Planned Parenthood practices
House Speaker John Boehner, R-Ohio, on Friday announced the eight Republicans who will sit on a special committee to investigate "the grisly practices of big abortion providers," according to a statement from his office.
"Recent videos exposing the abortion-for-baby parts business have shocked the nation, and demanded action," Boehner said in a statement.
The speaker notes that multiple House committees have already investigated and grilled leaders from Planned Parenthood, the women's health care and abortion provider, over a series of controversial and misleading videos aimed at taking down the organization. However, Boehner said, "We still don't have the full truth."
The new committee "will have the resources and the subpoena power to get to the bottom of these horrific practices, and build on our work to protect the sanctity of all human life," Boehner said.
Rep. Marsha Blackburn, R-Tennessee, who has been a leader in the House GOP on abortion issues, will be at the helm of the committee. It also includes three other women (there are just 23 Republican women in the House): Reps. Diane Black of Tennessee (a licensed registered nurse), Vicki Hartzler of Missouri and Mia Love of Utah. The panel also includes two medical doctors, Reps. Andy Harris of Maryland (who was an anesthesiologist) and Larry Buschon of Indiana (who was a cardiothoracic surgeon). The final two members are Reps. Joe Pitts of Pennsylvania and Sean Duffy of Wisconsin. All are members of the House Energy Committee.
The increased scrutiny facing Planned Parenthood followed the release of a series of edited videos that seemed to suggest that Planned Parenthood was breaking the law by facilitating fetal tissue research. Planned Parenthood maintained that it never made a profit this way -- and thus did not break the law. However, to erase any doubts about its motives, Planned Parenthood subsequently announced it would stop taking reimbursements for the transfer of fetal tissue. The group has also said it welcomes a renewed debate over the practice of fetal tissue research.
Planned Parenthood President Cecile Richards appeared before a congressional committee last month and insisted she was proud of the "limited" role the organization has had in facilitating fetal tissue research. In a written statement to the committee, she pointed out that just 1 percent of Planned Parenthood's nearly 700 clinics obtain fetal tissue for researchers seeking disease cures. She said that work is a "minuscule" part of her organization's services, which include testing for sexually transmitted infections and the provision of contraception and abortions.
Planned Parenthood spokesman Eric Ferrero said the GOP's focus on the organization "becomes more of a political circus every day." However, he said Planned Parenthood would continue to cooperate with Congress.
"Planned Parenthood has been cooperating fully with all of these investigations, even though they were all sparked by false and discredited claims and even though their political motive has become increasingly clear," he said. "Regardless of whether these investigations are focused on uncovering facts or pursuing a political agenda, we will continue to share the facts with all of these committees, which include that fetal tissue donation for medical research is an important but tiny part of Planned Parenthood's work in just two states, that we've had guidance in place for more than a decade that goes well beyond the legal requirements, and that even doctored and discredited videos show no wrongdoing by Planned Parenthood."
This article was corrected to note that Rep. Diane Black, not Rep. Marsha Blackburn, is a licensed registered nurse.
Thanks for reading CBS NEWS.
Create your free account or log in
for more features.