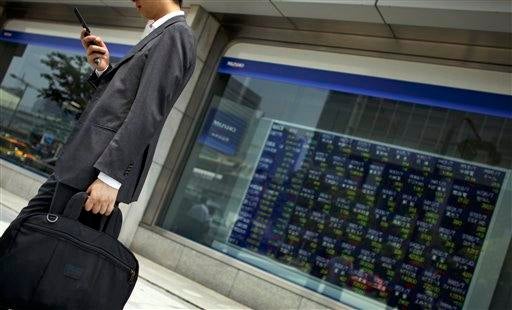 Giant Lobster Kicks The Bucket
He dodged lobster pots for decades, endured a trip from the coast of Massachusetts to Pittsburgh and survived about a week in a fish market. But a trip to the zoo proved to be too much for a 22-pound lobster named Bubba.
The leviathan lobster died Wednesday afternoon at the Pittsburgh Zoo & PPG Aquarium about a day after he was moved there from Wholey's Fish Market in Pittsburgh, said zoo spokeswoman Rachel Capp and Bob Wholey, owner of the fish market.
"They're very finicky. It could have been a change in the water. You have no idea," said Wholey.
Bubba died in a quarantine area of the zoo's aquarium, where he was being checked out to see if he was healthy enough to make a trip to an aquarium at a Ripley's Believe It or Not museum, Capp said.
Bubba will be examined to try to figure out why he died, although Capp and Wholey guessed it may have been the stress of being moved.
Based on how long it typically takes a lobster to reach eating size — about five to seven years to grow to a pound — some observers estimated Bubba was about 100 years old. But marine biologists said 30 to 50 years was more likely.
The XXL crustacean was the subject of a dispute in the short time he was in captivity.
The activist group People for the Ethical Treatment of Animals sent a letter asking for Bubba's timely release. But its less-famous counterpart, People Eating Tasty Animals, reportedly offered a hefty sum to make Bubba dinner for many.
Bubba's not the largest lobster on record. Guinness World Records reports the heaviest marine crustacean as 44 pounds, 6 ounces. That lobster, more than twice Bubba's size, was caught off Nova Scotia in 1977.
Other large lobsters didn't fare well after they were caught, either.
In 1985, a 25-pound lobster that the New England Aquarium planned to give to a Tokyo museum died when the water temperature rose and the salt dropped in its aquarium.
In 1990, a 17-1/2 pound lobster named Mimi died just days after being flown to a restaurant in Detroit. Last year, a 14-pound lobster named Hercules that was rescued by a Washington state middle school class died before it could be released off the coast of Maine.

Thanks for reading CBS NEWS.
Create your free account or log in
for more features.