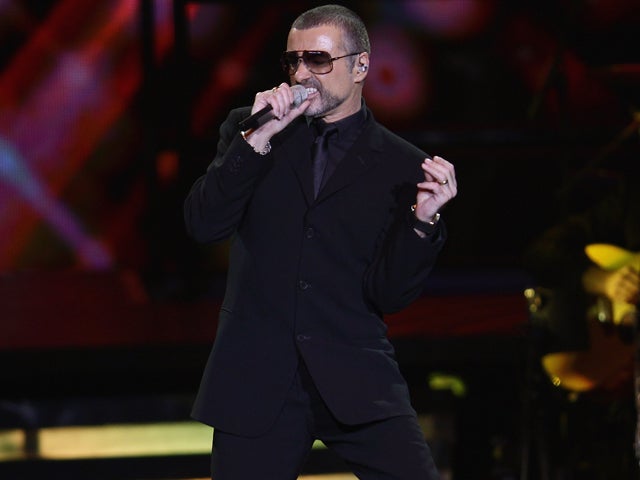 George Michael wakes from coma with new accent: What's foreign accent syndrome?
(CBS News) George Michael reportedly experienced a rare condition called "foreign accent syndrome" following a medical scare that nearly took his life last December.
Michael told LBC radio station in London on Tuesday that following his life-threatening bout of pneumonia that left the 48-year-old former Wham! frontman in a coma, he awoke with a new accent.
Watch: George Michael recovers from pneumonia
George Michael released from Vienna hospital, reports say

"I swear this is true," the 49-year-old told London's LBC radio station on Tuesday, reports AFP. "I came out of my coma talking in this West Country accent."

"The doctors were worried that I had this condition where some people wake up speaking French or some language they learned at school," Michael said. "There's nothing wrong with a West Country accent but it's a bit weird when you're from north London."
Dr. Ronald Kanner, chair of neurology at Long Island Jewish Medical Center in New Hyde Park, N.Y. and North Shore University Hospital in Manhasset, N.Y., told HealthPop that changes in how a person speaks following a brain injury aren't really a foreign accent despite the condition's accepted name.
What's happening, he said, is there's some type of injury to the language areas in the brain that causes people to pronounce things differently, but still speak their native language, which to the untrained ear might sound like a foreign accent.

An example he gave was if someone were to say, "My sweater is blue," it may come out sounding "My sveta is bloo [sic]," which might be misconstrued as a Nordic accent.

What causes this phenomenon?
Kanner said when a person articulates speech, they use certain parts of muscles in the tongue, face and palate. But if someone has a brain injury, whether it's trauma or a lack of oxygen or blood flow, the part of the brain that controls language and speech is affected. So when a person tries to formulate a word using these muscles, there's a disconnect, and the language comes out in a different tone.
"It is quite rare," Kanner said. "Last I checked there were 60 to 100 cases reported in the world."
He said the condition may be permanent for some people, but with most brain injuries, there's some recovery after. Treatments may include speech or language therapy but since the condition is so rare, Kanner said there's not much data on the effectiveness of these treatments or recovery rates.
Michael told BBC Radio 2's Chris Evans that he had to relearn how to walk after his coma which left his muscles atrophied. He said he could've avoided the life-threatening episode if he had gone to the doctor weeks earlier when a fever forced him to cancel a concert at Royal Albert Hall.
"I went and played for another three weeks in Europe. "And then one afternoon I was having lunch and suddenly felt really odd and said to everyone that I had to go and lay down for half an hour on my own," he said, according to the BBC. "And that's the last thing I remember for five weeks. It was three weeks of them trying to save my life and two weeks awake."

The University of Texas at Dallas has more on foreign accent syndrome.

Thanks for reading CBS NEWS.
Create your free account or log in
for more features.