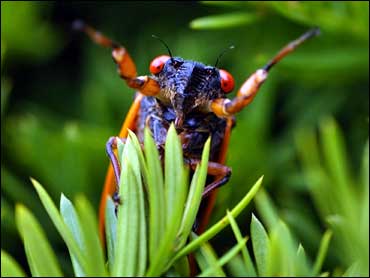 The Netherlands' gay community rejoiced with tears and whoops of exultation Sunday over the world's first same-sex marriages recognized under a new law.
Amsterdam's mayor wed four gay couples at the stroke of midnight Saturday, immediately after the legislation enacted last year went into effect. The couples - three male and one female - nervously held hands and exchanged vows to fulfill the duties of matrimony set out in Dutch law.
"There are two reasons to rejoice: You are celebrating your marriage and you are also celebrating your right to be married," Mayor Job Cohen told the newlyweds in Amsterdam's City Hall.
"I admit that 10 years ago I didn't understand why homosexuals were making such a big deal out of civil marriage. Now I know better," Cohen said.
The crowd of about 150, which included members of parliament and government, whistled and cheered when the couples kissed and embraced. Pink cake and pink champagne were served at a reception, and then the party moved to several of Amsterdam's gay clubs.
"I'm proud to be Dutch," said Dolf Pasker, who married his partner of six years, Gert Kasteel. "This makes it all real." Another of the couples had been living together for 36 years.
The group ceremony culminated a 15-year crusade in the Netherlands. Supporters predicted it would lead to similar legislation in other countries.
However, foreigners expecting Las Vegas-style weddings will be disappointed. Only Dutch nationals or resident foreigners living with a Dutch partner are eligible for same-sex marriages under the new law. Also barred is the adoption of foreign children by same-sex couples, in order to avoid confrontation with less liberal nations.
Still, the new law does allow gay couples to apply for court permission to adopt children after living together for three years. The law also eliminates legal ambiguities on inheritance, pension rights, taxes, and divorce.
Activist Henk Krol, editor-in-chief of the country's popular monthly magazine Gay Krant, predicted 10-15 percent of all marriages in 2001 - more than 10,000 - will be by gay couples.
Several countries, including Sweden and Denmark, have allowed gays to register as partners and even adopt children, but the Dutch have gone further.
Krol denounced the "register partnerships" as second-class marriage, saying the Dutch bill helps eliminate discrimination.
The Vatican has vehemently rejected the new law, criticizing its passage last year as a "dangerous" development. In the Netherlands, opposition has been confined to small religious parties, which until a few years ago held crucial positions in ruling coalitions.
Only seven protesters stood outside City Hall as the couples arrived Saturday night. They held a sign that read: "Come, let us return to the Lord."
Krol went outside to tell them he "admired them for sticking to what they believe in."
Gays have enjoyed general acceptance in the Netherlands for years, and public surveys show that more than 75 percent of the population supported the equal rights bill.
Last year, the government legalized brothels and decriminalized euthanasia. The sale of marijuana and hashish are tolerated at coffee houses.
© MMI The Associated Press. All Rights Reserved. This material may not be published, broadcast, rewritten, or redistributed
Thanks for reading CBS NEWS.
Create your free account or log in
for more features.