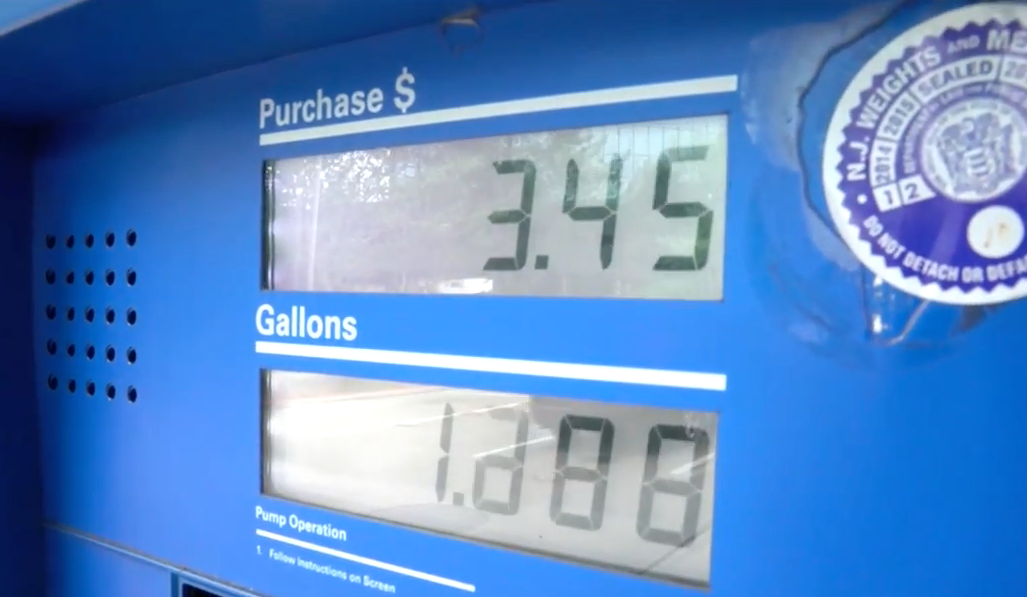 Gas prices rise to levels not seen in more than 3 years
SECAUCUS, N.J. -- You may have noticed, gas prices are on the rise and hitting levels not seen in more than three years. Gas prices nationwide are up a nickel in just the last week. That's 20 cents in the last month, according to AAA.
Drivers fueling up in New Jersey are paying just under $3 for a gallon of regular unleaded.
"It was $54.16 for 18 gallons, and I just paid $40 for 13 gallons," Damian Woo told CBS News.
In California and Hawaii, gas prices are approaching $3.70 a gallon, nearly a dollar higher than the national average.
"There are 10 states that are at $3 a gallon or above," AAA's Robert Sinclair said
"We're seeing extremely high demand for gasoline," Sinclair said. "With the economy moving along as strongly as it is, there's a lot more work, and with work, comes a lot more transportation."
Sinclair says the steady climb is also due to a diminishing supply of crude oil.
"The price of gasoline is going up and we're now at what is considered the pain point for many drivers," Sinclair said.
But the drivers we spoke with said what they pay at the pump is simply part of the price of hitting the road.
"Can you afford the increase in gas prices?" CBS News asked.
"I can afford it, yeah, but I don't like it," Woo said.
"You need to put gas you need to go places so you need to pay," Tania Ortega said. "I hate it, but what are we gonna do?"
Now is the busiest driving season and until September, one analyst said, Americans will pay an extra $200 dollars on gas compared to last year. But prices at the pump are still well-below the all-time high of $4.11 a gallon in 2008.
Thanks for reading CBS NEWS.
Create your free account or log in
for more features.