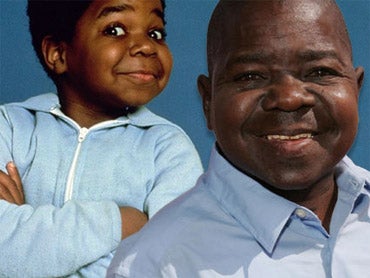 Gary Coleman: The Personal Side
Gary Coleman died of a brain hemorrhage in a Provo, Utah hospital Friday.
The star of the late '70s/early-mid '80s sitcom "Different Strokes" had battled health problems all his life, and as an adult, fought emotional demons, as well.
His Utah attorney, Randy Kester, was also a friend. He saw the personal side of Gary Coleman -- the Coleman who left Hollywood in the fall of 2005 for Santaquin, a small town of less than 10,000.
Gary Coleman Has Died at Age 42
Gallery: Gary Coleman (1968-2010)
Coleman suffered from congenital kidney disease that stunted his growth. He was 4 feet, 8 inches tall, had had at least two kidney transplants and needed frequent dialysis. He'd also had other health issues in recent years, as well as financial problems and some brushes with the law.
He married Shannon Price in August 2007. The marriage was said to be stormy.
But, says Kester, "There really was a gentle, personal side to Gary."
Kester told co-anchor Chris Wragge he thinks Coleman's health had "pretty much been declining for probably eight-to-ten months. He's just had a number of difficulties. Even doing interviews, I think in California, on another program, he had a seizure. So it's been just sort of an ongoing decline. ... But I don't think any of us saw is this coming."
Kester offered a glimpse at Coleman's emotional side, saying, "He's been at this for so many years that, my sense was, even when I first met him, he had a sense, I think, of a little bit of mistrust and felt that a lot of people who were involved in his life were just there to ride his coattails. And so he was a little mistrustful of people and, I think as he got older, he just sort of mellowed a little bit, at least to me. I saw a change in his attitude in terms of he just wanted more privacy. He didn't want to be in the press. He didn't want to be in public. And once I got to know him, I saw just an enjoyable, pleasant side to Gary. He was actually quite humorous sometimes. I enjoyed my association with him."
"There was," Kester continued, "a personal side to Gary. He and I joked a lot of times -- even one time in a serious situation, we were going to court and he had his cowboy boots on and had his pants tucked down inside. And I asked if he didn't want to pull those out and he said, 'No, it makes me look taller when I have my pants tucked in.'
"But on the other hand, he and Shannon were doing improvements on their home. He had a huge railroad set down in his became that was probably 50 to 80 feet in diameter, and he had all these little cars and sets he'd put on his railroad set, and just had fun. I think, if he had his ideal day, he'd sleep in and play with his railroad cars all day and not have to be in public."
Thanks for reading CBS NEWS.
Create your free account or log in
for more features.