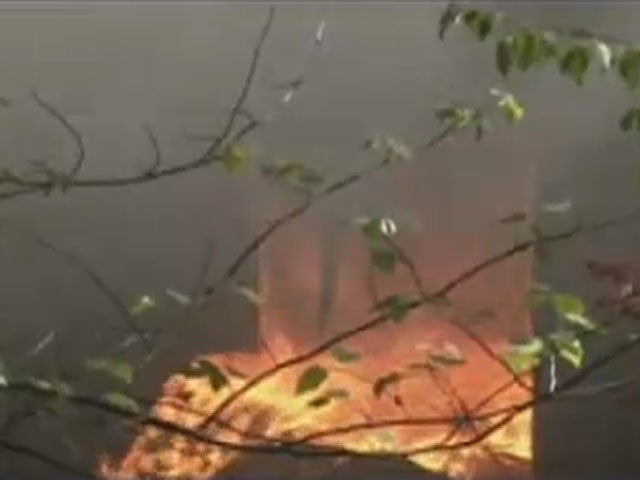 Ga. "Chicken Man" victim in fatal house explosion
(CBS/AP) ATLANTA, Ga. - The Fulton County Medical Examiner says the victim of a fatal explosion Monday was suburban Atlanta man Andrew Wordes, known as the "Chicken Man" for his fight to keep chickens on his property.
Authorities say Wordes, 53, poured gasoline in his house and set it on fire as marshals gathered to evict him because the home was in foreclosure.

His attorney Ryan Strickland on Tuesday said he was filing an emergency motion to block his client's eviction moments before the explosion.
"This was the first step of our larger legal battle to keep his home," said Strickland. "He had options. He had a way out. And he had a good case."
Strickland said he met Wordes last week and pledged to help him avoid eviction. The legal filing on Monday wasn't going to resolve the case, he said, but it was an important step to stop the eviction from going forward.
"It's overwhelmingly sad," said Strickland. "It's one of the most stressful things someone can go through - the prospect of losing your house and finding somewhere else to live. I can only magine what he was feeling."
Wordes had become well-known for his fight to keep poultry,
goats and pigs at his home. Former Gov. Roy Barnes took his case against the city to court, and Wordes attracted far-flung supporters who read about his case online.
He won the right to raise chickens on his property, but the 53-year-old continued to fight the government over flood damage to his property and attempts to evict him from the foreclosed home. He went to jail for three months last year for violating probation after pleading guilty to a grading violation, and received the eviction notice shortly after he was released.
Thanks for reading CBS NEWS.
Create your free account or log in
for more features.