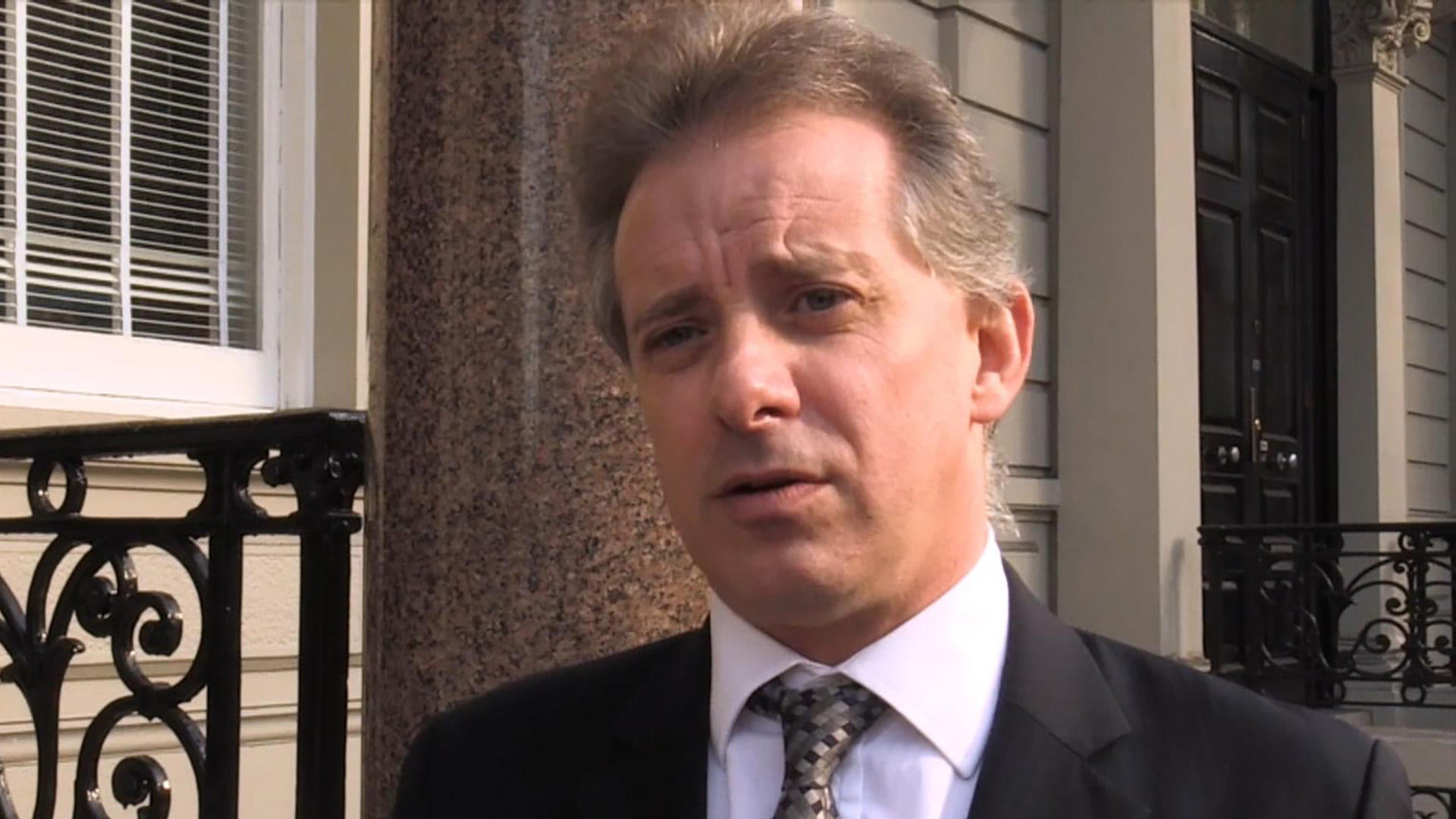 Did someone die because of the Steele dossier?
An attorney for the co-founder of the opposition research firm that sought to dig up dirt on President Trump says someone has died as a result of their findings.
On Monday, Sen. Dianne Feinstein released a 312-page transcript of Fusion GPS co-founder Glenn Simpson's August interview with the Senate Judiciary Committee. In that transcript, Simpson attorney Josh Levy tells the committee that his client "wants to be very careful to protect his sources."
"Somebody's already been killed as a result of the publication of this dossier and no harm should come to anybody related to this honest work," Levy explains.
The dossier, which alleges that then-candidate Donald Trump colluded with the Russian government during the 2016 election campaign, has never been substantiated. It was written by a former British spy, Christopher Steele, and paid for by Fusion GPS, which was operating as a client of the Clinton campaign.
Steele's dossier was published in full by Buzzfeed in January 2017 after being offered to numerous news outlets. And it has been speculated that Oleg Erovinkin, a former KGB general and chief of staff to Igor Sechin, was one of the primary sources for the document.
Sechin, the CEO of state-owned Russian oil giant Rosneft, plays a major role in the dossier, which accuses him of having secret meetings with Trump campaign officials as an intermediary of the Russian government. Erovinkin was found dead in his car in December 2016, according to Russian media. It was later claimed that he died of a heart attack.
Conspiracy theorists have long speculated that Erovinkin is the source of the claims involving Sechin. However, there is no evidence that has emerged to back up this assertion. Erovinkin is one of a number of high-profile Russians who died in the months after the 2016 election.
Mr. Trump has repeatedly dismissed the Steele memo as "fake news." Neither Levy nor his client elaborated on the identity of the person who allegedly died as a result of the memo's publication, which took place after Erovinkin died.
In May, FBI director Robert Mueller was appointed special counsel to investigate Russian interference in the 2016 election. Mueller's team and the White House have discussed the possibility of interviewing Mr. Trump in the near future.
Thanks for reading CBS NEWS.
Create your free account or log in
for more features.