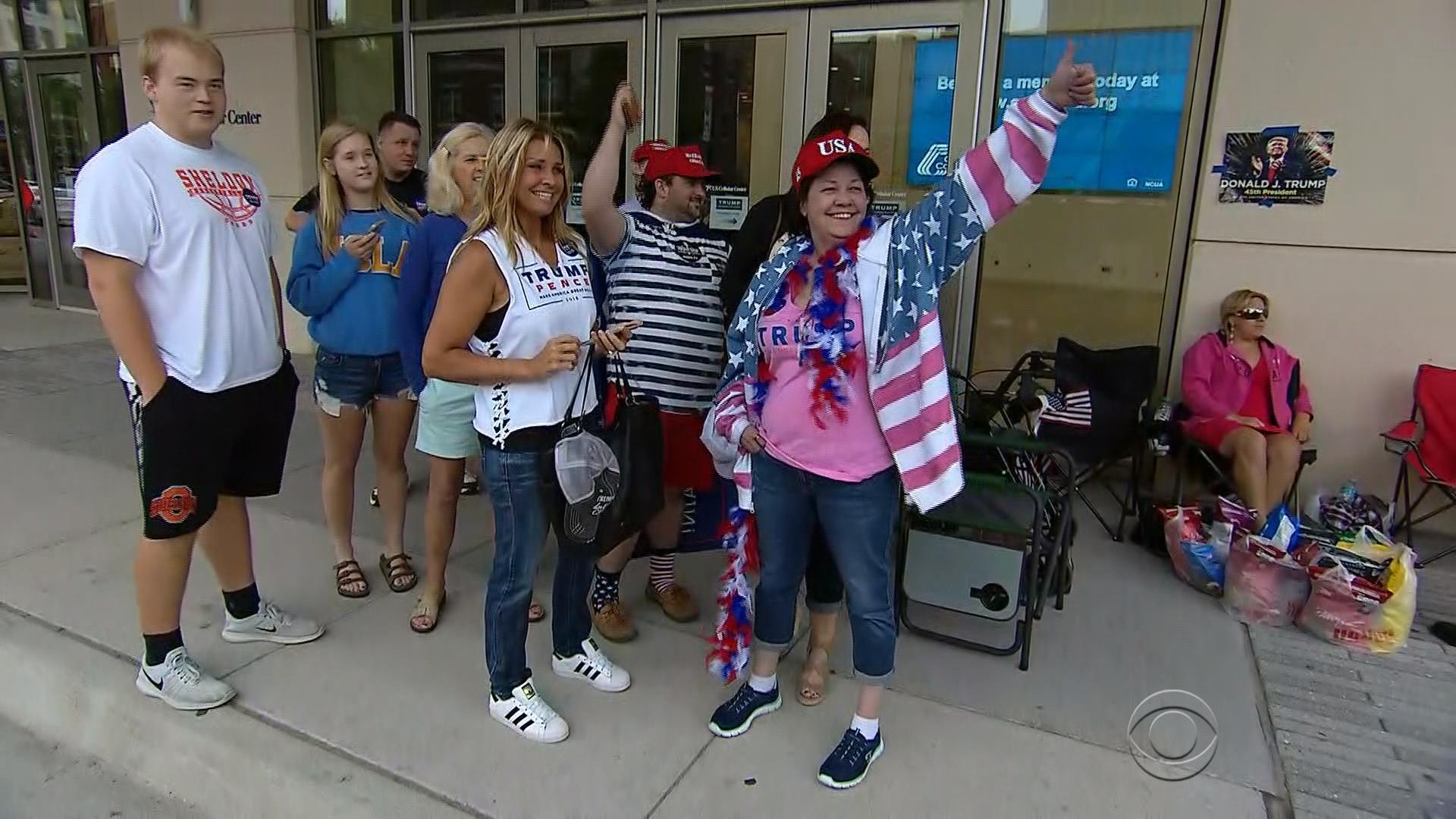 Meet the "Front Row Joes," Trump supporters who camp out for rallies
CEDAR RAPIDS, Iowa -- They call themselves "Front Row Joes" -- President Trump supporters so steadfast they camp out for hours, even days, ahead of a presidential appearance.
Cindy Hoffman lives about an hour away from Cedar Rapids, where Mr. Trump held a rally Wednesday night.
"I got here yesterday about 4:00 in the afternoon," she told CBS News.
We asked her if this will this be the first Trump rally she's been to.
"This is going to be my 12th," she said.
Democrats may shake their heads, but the views we heard help explain a kind of dogged devotion -- including what Austin Bayliss thinks of all the investigations targeting the Trump administration.
"We have no smoking gun. We have no evidence," Bayliss said.
CBS News asked him if he thinks Mr. Trump acts like a man or sounds like a man who has nothing to hide.
"He sounds like a man that can't get his thoughts through the media," Bayliss responded.
That's a view shared by Randal Thom.
CBS News asked Thom if he thinks we're making it up.
"Oh you're CBS. Well you know what. You have a lot of slanted stories, honestly," Thom said.
They applaud Mr. Trump's fight against his perceived adversaries.
We asked the group if they think it was smart for him to get rid of former FBI Director James Comey.
"Hell yes!" they shouted.
We then asked about special counsel Robert Mueller.
"He needs to go," Thom said.
And Danielle Miller says Mr. Trump has put the strut back in America's step, despite what others may see as stumbles.
"Look at our relationships with the rest of the world now," Miller said. "They respect our president. He's representing us."
Even though Mr. Trump won Iowa by 10 points in November, they have little interest in the polls showing that the president's support is eroding, because their support is as strong as ever.
Thanks for reading CBS NEWS.
Create your free account or log in
for more features.