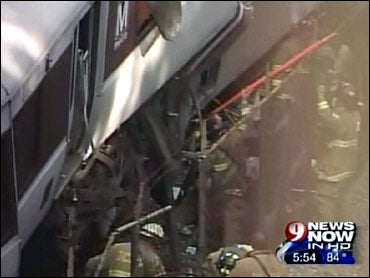 Fresh Looks For Painted Walls
Painting is an easy way to give the rooms in your home a fresh look, but sometimes you may want more than just a solid colored wall.
Danny Lipford, the host of "Today's Homeowner," has these easy suggestions for adding texture or a decorative finish to walls without hiring a professional:

---
Drywall joint compound is commonly used to apply over seams of drywall to create a smooth finish. This same material can be applied in a thick coat (approximately 1/8") on virtually any wall that allows texturing to be done while the material is still wet.

By using various household items you can create different textures in the wet drywall compound. You can use a small whiskbroom to create a texture similar to grass cloth. A comb can be used to create fine vertical or horizontal lines on your wall. You can also create a customized look with a simple window squeegee by cutting notches with scissors every 2- to 3-inches apart. This will create an effect similar to small boards (beadboard).

Texture paint allows you to use a roller to evenly add texture a large area. These types of paints are available in a sand, popcorn or smooth consistency, and are also available at your local home center.

Another popular wall finish is Venetian Plaster texture. This texture is made much easier using a tool call the Milano Plaster Tool. This tool enables you to mix a powdered drywall joint compound with a latex paint that creates the slightly textured finish of Venetian Plaster.

Faux or decorative finishing has been a trend for quite a few years. Finishes such as sponging and ragging are easily accomplished with a unique double roller frame that simultaneously mixes two colors when applied to the wall. Different roller pads allow you to create unique finishes for your home.

Wood graining is an age-old technique that originally was perfected by old world artisans. The look of wood grain on a wall in any room is attractive to many homeowners. This look can be achieved by applying a base coat of paint to your walls with a glaze (commonly used as a cabinet finish). After applying the base coat, the grain look is created by using a wood graining tool. You simply drag the tool through the wet glaze.

All of these finishes require a little bit of practice and some creativity. Experiment with these looks on a piece of poster board or the inside of a closet.

These techniques can be used instead of putting up wallpaper, while achieving a similar look - particularly if you want a pattern that's subtle.
Thanks for reading CBS NEWS.
Create your free account or log in
for more features.