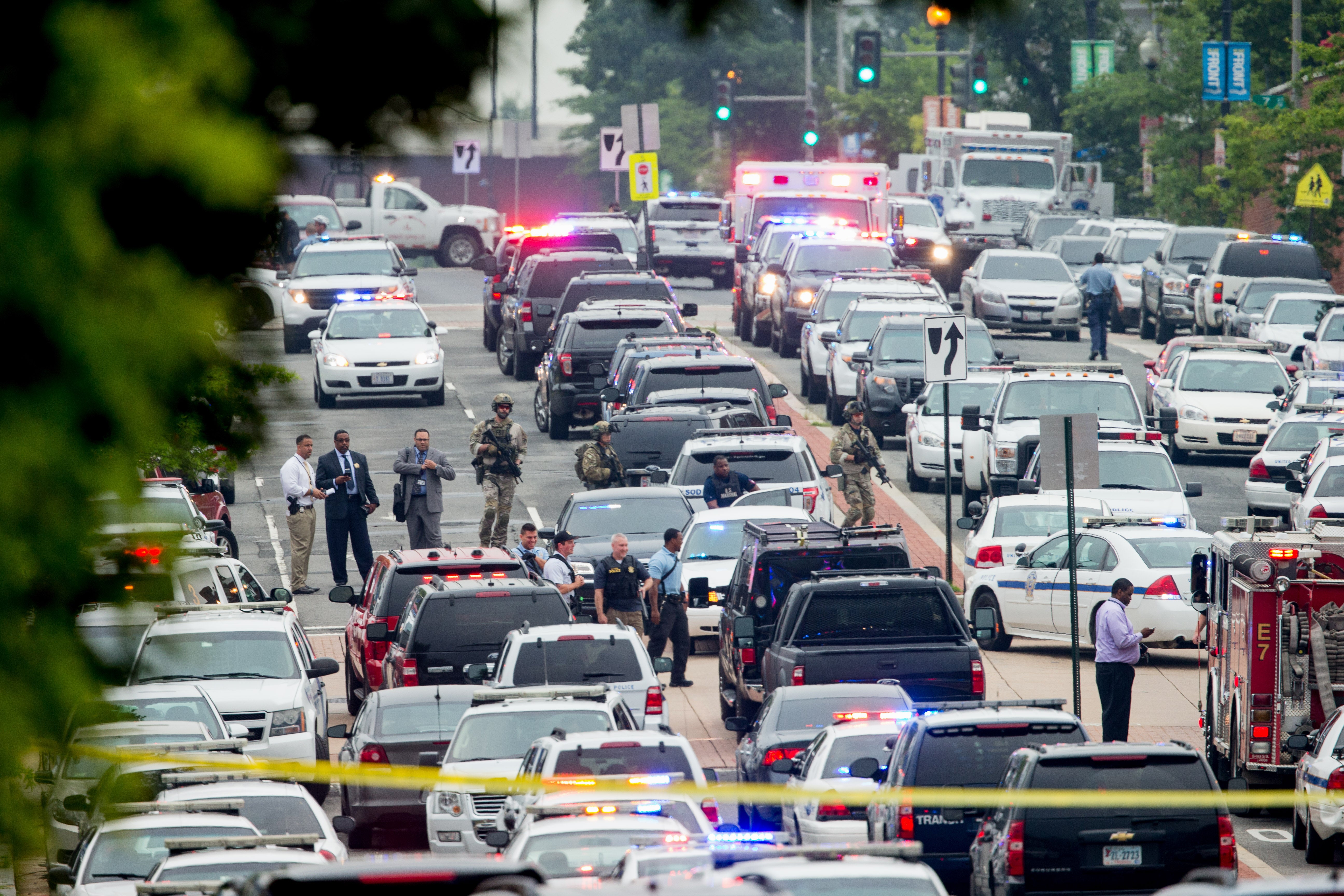 U.S. on high alert heading into July 4 weekend
As Americans celebrate the country's 239th birthday, law enforcement officers remain on high alert following an increased threat of a terror attack.
Sources tell CBS News that special Transportation Security Administration (TSA) teams are being assigned to large airline hubs and investigators are watching potential suspects.
Moments after a suspected gunshot was reported at the Washington Navy Yard, hundreds of officers from upwards of a dozen local and federal agencies descended on the area amid heightened concerns of a terror attack.
"We take every event here in Washington very serious, and our posture remains extremely high for all special events and it will continue for the fourth," D.C. police chief Cathy Lanier said.
The Department of Homeland Security warned of an increased threat of ISIS-inspired violence over the July 4 weekend.
But, according to one official, there is no "specific, credible intelligence" about an attack; only that Islamic State of Iraq and Syria (ISIS) has called for attacks "against members of the military, law enforcement, the U.S. government and the American public."
"This threat is different because of who ISIS is trying to inspire. They're trying to inspire every U.S. citizen, anyone here, to take up arms and take the action you see fit," former FBI assistant director Ron Hosko said.
In recent weeks, law enforcement agents have made dozens of arrests of alleged ISIS sympathizers across the country. This year, there have already been 24 ISIS-linked plots against Western targets -- up from only 19 last year.
"The intelligence community can't fight this fight by themselves. This is going to take bigger participation and awareness," Hosko said.
In New York this weekend, there will be 7,000 additional officers on the streets. The FBI has set up coordination centers around the country, and law enforcement officials are urging all citizens out and about this weekend: If you see something, say something.
Thanks for reading CBS NEWS.
Create your free account or log in
for more features.