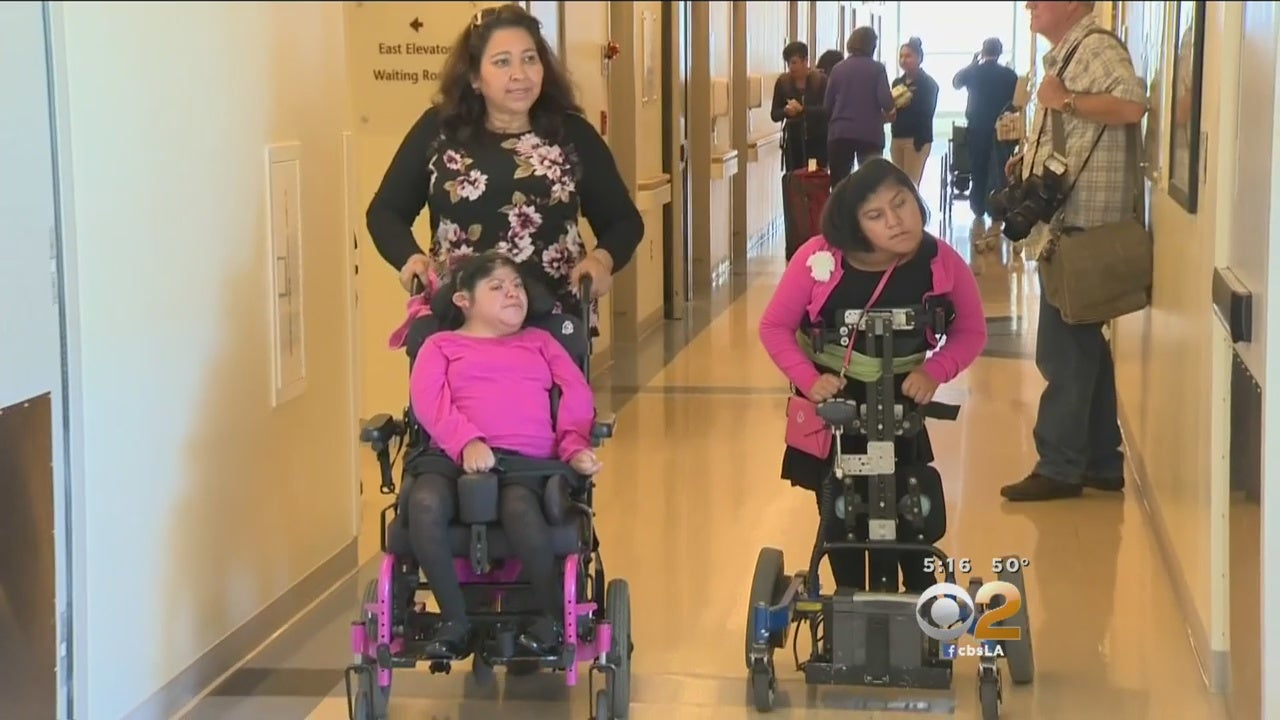 Formerly conjoined twins return to hospital for reunion
LOS ANGELES -- More than a decade after doctors separated them, a set of once-conjoined twins returned to a Los Angeles hospital this week for a reunion with the medical staff that helped them.
The team at Mattel Children's Hospital UCLA spent 23 painstaking hours separating identical twins Josie and Teresita Alvarez in 2002 when they were a year old.
Now 14, the twins, along with their adoptive mothers, spent time Monday decorating the rooms of some patients who will likely spend the holidays in a hospital bed.
"It helps them cheer up and that's how they get well," Josie told CBS Los Angeles.
They were reunited with some of the hospital staff who took part in the groundbreaking surgery, including lead plastic surgeon Henry Kawamoto.
When asked whether he was sure the twins would survive the surgery, Kawamoto said, "I must say, we didn't even think about that."
"When you're planning an operation, you're planning it so that they'll survive," Kawamoto added.
The twins are thriving now, but had a rough start. When they went back to their native Guatemala after the surgery, Teresita contracted meningitis, which attacked her brain.
When it became apparent to doctors and their family that Guatemala couldn't handle their medical needs, the girls came back to the U.S. and now live separately with their adoptive families.
Still, they'll always be connected.
"We have so many things in common," Josie said. "She likes singing and I like singing and she loves swimming and I like swimming."
Although the girls live separately, they do most things together, including celebrating a joint quinceanera when they turn 15 this summer.
Thanks for reading CBS NEWS.
Create your free account or log in
for more features.