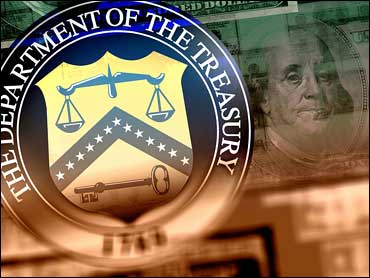 Following The Bailout Money To Wells Fargo
Nearly four months later, how are banks spending bailout money? CBS News investigative correspondent Sharyl Attkisson takes a look at Wells Fargo.

---

Wells Fargo hit the jackpot. It was one of the first banks to get bailout funds - the biggest amount awarded in a single shot: $25 billion tax dollars.

So how's all that money being used? CBS News asked repeatedly and Wells Fargo told us it is "positioned well to continue lending across all sectors and satisfying customers' financial needs, which is in the spirit of the Treasury's plan."

In other words, they didn't give specifics. And the fact is, neither Congress nor the treasury department required them to.

But there's one big change at Wells Fargo that's hard not to notice.

Troubled Wachovia has been bought out by Wells Fargo for $12.7 billion, creating the nation's second-largest bank in terms of deposits. But it might not have happened without the generous support of the federal government and your tax dollars.

Here's how. Last fall, in the span of just six days, Wells Fargo flip-flopped: first rejecting then accepting a deal to buy Wachovia.

What changed so drastically in less than a week? Two things.

First, Treasury Secretary Henry Paulson quietly issued a document revising the tax code, giving enormous benefits to some banks that buy other banks. For Wells Fargo, it could be worth up to $25 billion.

Then, Congress passed the giant bailout that would provide $25 billion in direct funds to Wells Fargo.

The very same day the bailout passed, Wells Fargo announced the surprise turnaround to investors: It would buy Wachovia after all.

On a call, Richard Kovacevich, the chairman of Wells Fargo, said: "This is of course a very exciting moment in the long history of Wachovia and Wells Fargo."

Wells Fargo became one of nine banks to receive bailout money and quickly close deals with other banks. The takeovers are so politically dicey that a Wells Fargo executive assured Congress his company did not use bailout funds to buy Wachovia.

"We completed our own capital raise to assure that we have the appropriate levels of capital to complete that transaction," said Jon Campbell, the CEO of the Minnesota region of Wells Fargo bank.

But nobody from Wells Fargo would explain how that squares with their press release from two weeks earlier. It says money raised by issuing stock and "the capital investment from the government" - that's the taxpayer bailout - "will enable us to finance the Wachovia acquisition."

And Wells Fargo may not be done. It's also said to be looking into possibly buying a piece of Swiss banking giant UBS, which got its own bailout - $60 billion - from the Swiss government.

Thanks for reading CBS NEWS.
Create your free account or log in
for more features.