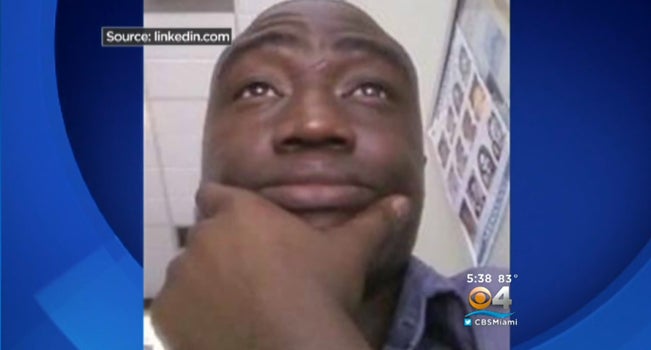 Fla. teen accused of killing homeless man may be tried as adult
MIAMI - Miami prosecutors are expected to announce in August whether or not a South Florida teen, arrested for killing a homeless man, will be tried as an adult, according to CBS Miami.
The 16-year-old is charged with second degree murder for pushing Thomas Muloni into the Miami River, where he drowned.
Muloni, in his 30s, was most recently a student in Orlando at Full Sail University as of April of 2013, reports the station, adding that it's not known what caused his life to change so much that led him to become homeless.
The arrest report states Muloni was sleeping along the Miami River on May 24 when the teen, who was fishing nearby with a friend, started to harass him. Then the teen pushed him into the river, according to Muloni's friends. There was nothing they could do for him.
According to CBS Miami, Manuel Perez said, "I see him but I don't see him in the water," said Manuel Perez. "He couldn't swim, he couldn't swim."
The teen, charged with second degree murder, was in juvenile court Monday.
In 21 days, prosecutors will announce whether he will be charged as an adult, reports the station.
The teen allegedly stole Muloni's bag as he was drowning, hopped on his bike and took off.
A day later, Miami Police found the homeless man's body washed ashore. The medical examiner's office ruled the death a homicide.
Another of Muloni's friends, who is also homeless, said they had no way of immediately calling for help, reports the station.
"I felt bad cause he was a person. He had no way of surviving," said Roberto Rodriguez.
In an interview last week, the teen's mom said he was a nice kid.
"Everybody that knew him would tell you he's good," the teen's mother said, according to the Miami station. "He opens gates for people, he opens cars for women, older people-he take care of them, help them out when they go to the doctor. He's just not that type of person."
Records of the Homeless Trust appear to show Muloni was not homeless for a very long time.
Thanks for reading CBS NEWS.
Create your free account or log in
for more features.