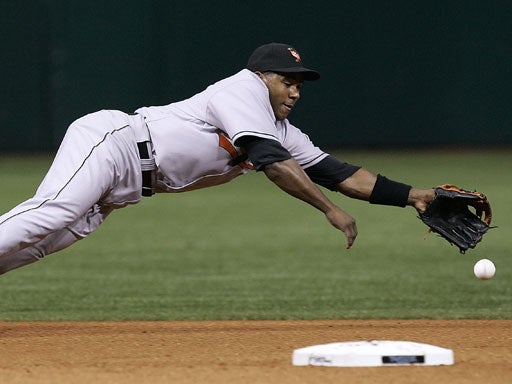 Had he lived, Gus Barber would have turned 10 years old this week. CBS News told you his story last February, just months after his mother's Remington Model 700 rifle discharged and struck him in the stomach.

For Barb Barber, it is a moment stuck in time.

"I pulled the safety off and it fired. The gun went off. My finger was nowhere near the trigger. I had an open hand," she recalled.

Gus bled to death that winter day and one family's tragedy might have gone down as just another tragic gun accident until a curious thing happened, reports CBS News Correspondent Jim Stewart. One by one the Barbers' Montana neighbors reported that they, too, had experienced accidental discharges with Remington Model 700s. People like Sheriff T. Larson.

Complete Investigation Online

Unsafe Safety?
In a CBS News investigation, there are allegations that one of the most popular rifles in the United States is defective and is responsible for death and injury.
A Deadly Flaw
There could be as many 20,000 Remington Model 700 rifles that can be triggered accidentally, and the government has no power to issue a recall over the flawed firearms.

Read the Documents


Explore Remington's own records uncovered in a lawsuit and you'll discover hundreds of similar consumer complaints to the company — all about the Model 700.

In a written statement to CBS News, Remington said it had looked at the rifle that shot Gus Barber and found "the inside of the rifle to be heavily rusted, and the trigger engagement screw, safety lever and fire control mechanism all had been either adjusted or removed and reinstalled after the rifle left the factory."

This 1979 internal memo which was an exhibit in one of Miller's lawsuits. According to it, as early as then the company had privately determined that 1 percent of the 2 million early Model 700s could be "tricked" into firing.


"Took off the safety and the gun discharged," said Larson.

Always, victims mentioned the gun's peculiar safety and trigger mechanis.

"I just went to take off the safety off and it fired," said Erin Noreen.

And when Rich Barber contacted the national news media, he learned the problem wasn't just in Montana. Very quietly, Remington has settled dozens of lawsuits arising from the Model 700.

Even in its internal memos, which were an exhibit in one lawsuit, Remington acknowledged that some of its early Model 700 rifles could be "tricked" into firing.

And the complaints just keep piling up, says Missouri attorney Rich Miller.

"At last count we had over 1,500 customer complaints of similar malfunctions."

And hunters and consumers had even more questions after CBS News aired the Barbers' story. So many, that the Consumer Federation of America made copies of the story and passed them out on Capitol Hill.

"What struck me was that the Barber family tried to reach out, tried to find some sort of remedy. If this were any other consumer product, if this were Firestone tires for example, there would be absolute outrage," said Sue Peschin of the CFA

And in Montana, Thomas Baumeister of the state Fish, Wildlife and Parks Department was worried, too.

He wrote Remington, citing the CBS News story, and asked for an explanation. Remington wrote back and said the death of Gus Barber was a "terrible accident." The company urged Model 700 owners to always obey firearms safety standards and "keep the muzzle pointed in a safe direction."

Read More

Click on the links below to read full transcripts of the interviews:

Click here for the full interview with the Barbers.
Click here for the full interview with Don Henson.
Click here for the full interview with Sheriff T. Larsen.
Click here for the full interview with Erin Noreen.
Click here to read the full interview with the Rich Miller.


Which to Rich Barber suggests his family is to blame and not a faulty firearm.

When confronted with the statement that a lot of people are going to think that Rich Barber is just another gun nut, just another person out to get the guns, he replied, "That's just the furthest thing from the truth because I don't plan on giving mine up anytime in the future. This is not an anti-gun issue. This is a good safety issue. End of conversation."

But not the end of the story. The Barber family tragedy has become Exhibit One in a bill now before Congress that would regulate firearms like any other consumer product. It is opposed by the gun lobby and has little chance of passage this year. But it has been assigned to a committee that meets this Thursday — on Gus Barber's birthday.

©MMI, CBS Worldwide Inc. All Rights Reserved
Thanks for reading CBS NEWS.
Create your free account or log in
for more features.