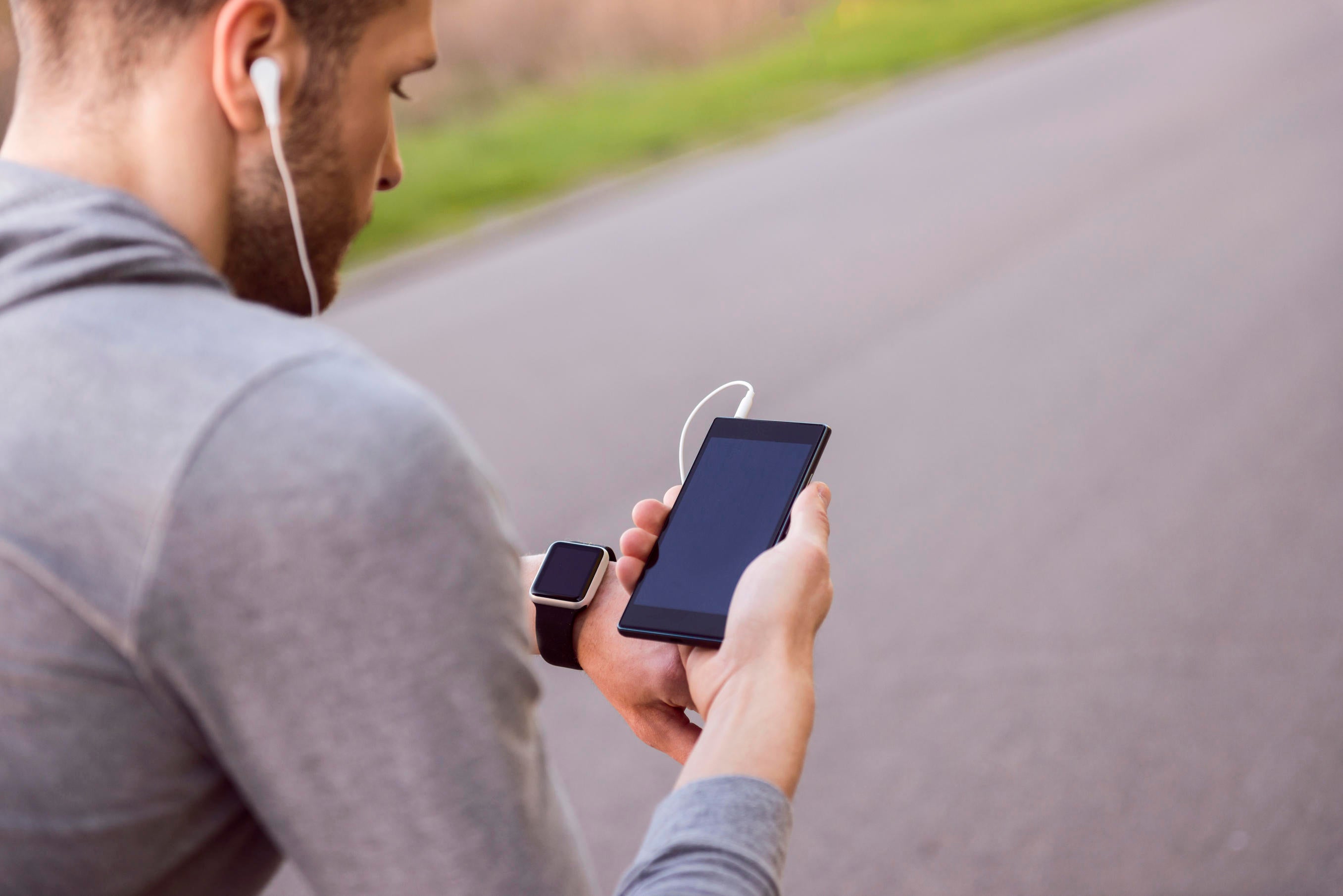 How accurate are Fitbit, Apple Watch heart monitors?
Watch-like wristbands that monitor heart rate may not offer true readings during exercise, a small study finds.
Researchers at the Cleveland Clinic's Heart and Vascular Institute tested four different wrist-worn heart rate monitors.
"All worked pretty well at rest," said Dr. Marc Gillinov, the Cleveland Clinic cardiac surgeon who led the experiment. "But as people exercised, the accuracy diminished."
None of the four devices achieved the accuracy of a chest strap monitor. In treadmill tests, the Apple Watch and Mio Fuse were the most accurate.
The other two devices fell short: Basis Peak, which is no longer being manufactured, overestimated heart rate during moderate exercise, and Fitbit Charge HR underestimated heart rate during more vigorous exercise, the study found.
Intel Corp. issued a safety recall last summer due to incidents of the Basis Peak overheating, causing burns or blisters on the skin. Intel and its Basis Science Inc. unit urge people to stop using the device and return it for a full refund.
In a statement, Fitbit defended its "PurePulse" technology, saying it performs to industry standards for wrist-based optical heart rate monitors, with an average absolute error of less than 6 beats per minute (bpm) and an average error of less than 6 percent.
"Fitbit devices were tested against properly calibrated industry devices like an EKG chest strap across the most popular activities performed worldwide, including walking, running, biking, elliptical and more," the company said.
For Fitbit, the findings follow other disappointing reports on its products. Earlier this month, a report in The Lancet Diabetes & Endocrinology found that fitness trackers, including one marketed by Fitbit, fail to boost activity levels enough to improve health.
Fitbit said its trackers "are not intended to be medical devices."
But the Cleveland Clinic team noted that cardiac patients increasingly rely on wrist-worn monitors to gauge heart rate during rehabilitation and exercise.
These watch-like devices retail from roughly $70 to several hundred dollars, based on prices quoted online.
Dr. Mitesh Patel is an assistant professor of medicine at the University of Pennsylvania's Perelman School of Medicine in Philadelphia. He studies the impact of technology-based interventions on behavior but was not involved in the new analysis.
Despite growing interest in so-called wearables to measure heart rate, there has not been much evaluation of their accuracy, he noted.
"For the general consumer, wearable devices may still be able to give them a general sense of their heart rate trends," Patel said. "However, further study is needed to determine which devices are more reliable for use in clinical care."
An adult's average resting heart rate is 60 to 100 beats per minute; maximum heart rate is about 220 bpm minus the person's age, according to the American Heart Association.
An electrocardiogram records the heart's electrical activity. It's the "gold standard" for measuring heart rate, Gillinov said. A chest strap, which also monitors electrical activity, is just as accurate, he added.
Wrist-worn heart monitors use optical sensing technology to detect heart rate. They emit LED light to measure blood flow in and out of tissue, and a sensor picks up that data and converts it into heart rate readings using proprietary algorithms, Gillinov explained.
In the study, published online Oct. 12 in the journal JAMA Cardiology, the Cleveland Clinic team recruited 50 healthy men and women, with an average age of 37. Participants wore a Polar H7 chest-strap monitor and were randomly assigned to wear two different wrist-worn monitors during 3-minute intervals of exercise on a treadmill.
Heart rate readings were recorded when participants were at rest and at the 3-minute mark of each exercise. Participants exercised at increasing levels of intensity, from 2 to 6 miles per hour (mph), with rests between each exercise.
The researchers also measured people's heart rates at three points during their recovery.
Compared with electrocardiogram, the optical heart rate monitors varied in accuracy, the investigators found.
At 2 and 3 mph, median differences of roughly 9 and 7 bpm, respectively, were recorded between the Basis Peak.
With Fitbit, researchers recorded median differences of approximately 7 and 6 bpm at 4 and 6 mph, respectively.
"We're not being nitpicky because as people moved, we had readings that could be off by 30 and 40 bpm, so it's not a small difference," Gillinov said.
His advice?
"If you're an elite athlete and you're using your heart rate to guide training, or you're a cardiac patient who's been given specific heart rate targets or ranges, use a chest strap," he advised.
Thanks for reading CBS NEWS.
Create your free account or log in
for more features.