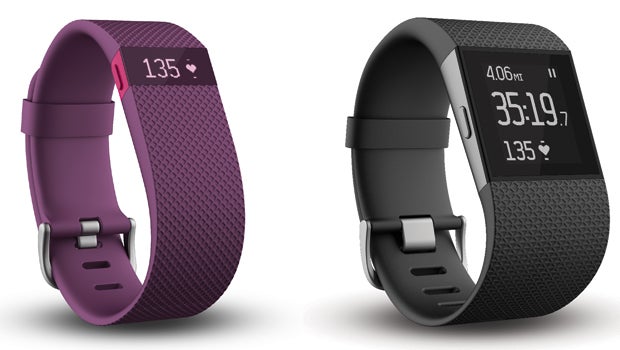 Fitbit users sue, claiming heart rate monitor is inaccurate
Fitbit is facing a lawsuit from a number of users who say that the company's health tracking devices can't be trusted to monitor heart rates.
The plaintiffs filed a class-action lawsuit in California claiming the Fitbit Charge HR and Surge models consistently underestimated their heart rates during workouts, CNET reports. "Plaintiffs and many consumers like them have experienced -- and testing confirms -- that the PurePulse Trackers consistently mis-record heart rates by a very significant margin, particularly during exercise," the lawsuit claims.
The suit accuses the company of defrauding its customers and seeks "an award of compensatory, monetary and punitive damages," according to the lawsuit filed on Tuesday.
The Charge HR and Surge devices can cost between $150 and $250.
One of the plaintiffs, Teresa Black of Colorado, claims in the lawsuit that her Charge HR dramatically understated her heart rate during a personal training session in June 2015. She said her personal trainer manually recorded her heart rate at 160 beats per minute (bpm) while her Fitbit device indicated that her heart rate was only 82 bpm -- in the normal range for someone at rest.
"Plaintiff Black was approaching the maximum recommended heart rate for her age, and if she had continued to rely on her inaccurate PurePulse Tracker, she may well have exceeded it, thereby jeopardizing her health and safety," the lawsuit stated.
Fitbit denied the allegations. In a statement, the company said: "We do not believe this case has merit. Fitbit stands behind our heart rate technology and strongly disagrees with the statements made in the complaint and plans to vigorously defend the lawsuit."
A Fitbit spokesperson said the company conducts internal studies to validate the performance of its activity and health tracking devices. "But it's also important to note that Fitbit trackers are designed to provide meaningful data to our users to help them reach their health and fitness goals, and are not intended to be scientific or medical devices," the statement said.
The lawsuit was filed on the same day that Fitbit unveiled its newest model, the watch-style Fitbit Blaze, at the CES consumer electronics show in Las Vegas.
This suit is not the first legal challenge for Fitbit. "The company is already in the midst of several suits against rival wearable-device maker Jawbone over accusations of poaching workers and stealing trade secrets. Fitbit issued a recall in 2014 after customers complained of rashes after wearing the devices and a lawsuit over misleading advertising," writes CNET's Terry Collins.
Thanks for reading CBS NEWS.
Create your free account or log in
for more features.