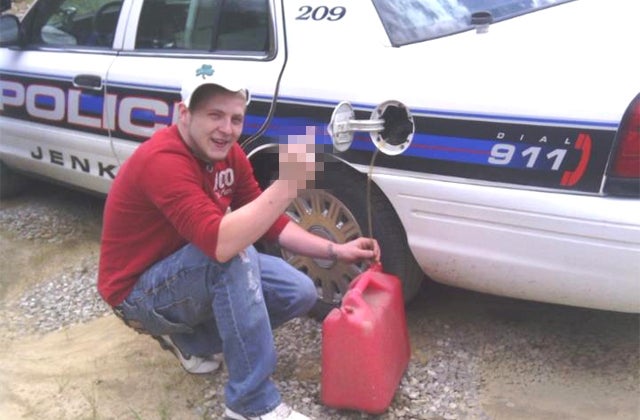 "Finger photo" on Facebook catches thief siphoning gas from police cruiser
(CBS/AP) JENKINS, Ky. - There it was on Facebook for all to see - Michael Baker with a gas can, a siphon hose stuck into a police cruiser and a middle finger raised defiantly.
Among those who saw it were police officials in Jenkins, Ky., who failed to see the humor in it. They arrested the 20-year-old Baker on Monday and charged him with theft.
Baker told CBS affiliate WYMT-TV there wasn't much fuel in the car to siphon and the stunt last Friday was intended as a joke. Baker's girlfriend snapped the photo and posted it.
Police Chief Allen Bormes said if Baker would steal from police, he'd steal from "just about anybody."
Authorities say they plan to buy lockable gas caps, in the aftermath of the 'Facebook finger flap.'
Thanks for reading CBS NEWS.
Create your free account or log in
for more features.