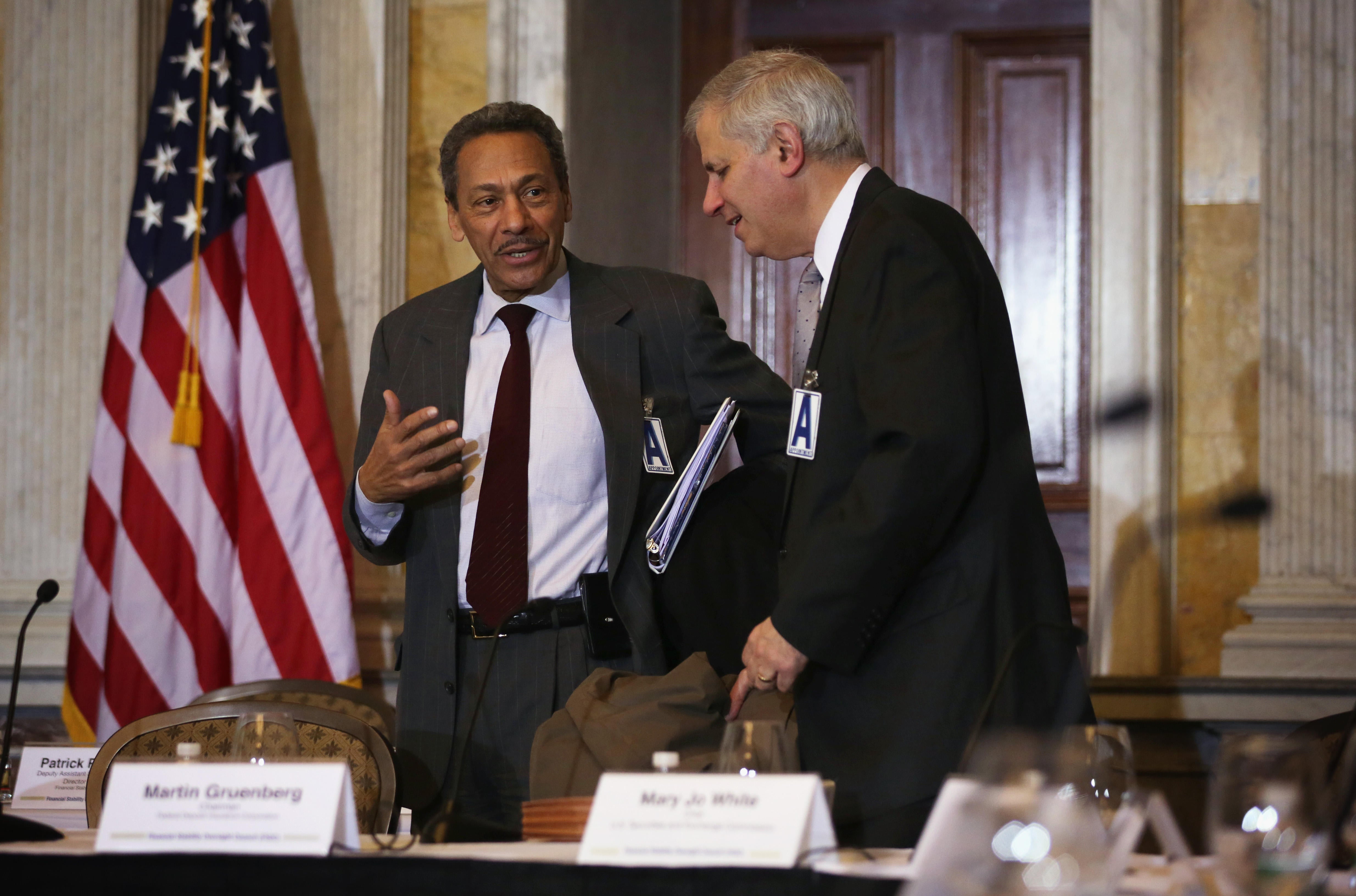 FHFA Director Mel Watt under investigation for alleged sexual harassment
WASHINGTON — The federal regulator whose agency oversees mortgage finance giants Fannie Mae and Freddie Mac is being investigated for alleged sexual harassment of an employee.
The employee's attorney confirmed Friday that there is an investigation underway into the allegations against Mel Watt, the director of the Federal Housing Finance Agency. The case was first reported by Politico.
The attorney, Diane Seltzer Torre, declined to name the employee out of respect for her privacy or to provide any details.
Watt, who was appointed by President Barack Obama, said case documents were given to Politico in a politically motivated leak.
"The selective leaks related to this matter are obviously intended to embarrass or to lead to an unfounded or political conclusion," he said in a statement. "However, I am confident that the investigation currently in progress will confirm that I have not done anything contrary to law."
Watt, a former Democratic U.S. House member from North Carolina, assumed the FHFA post in January 2014. His term is up in January, giving President Donald Trump the chance to appoint a replacement. Watt is one of very few high-level officials named by Obama who remain in office.
The FHFA employee filed a complaint under the Equal Employment Opportunity Act, alleging that Watt repeatedly made unwanted sexual advances when she tried to discuss career promotion and salary issues, according to Politico. She claims that she was denied a promotion at the agency because she reported the harassment. Claims under the EEOA are not made public.
The investigation is being conducted by the U.S. Postal Service, in accordance with administrative procedures. Spokesmen for the Postal Service didn't return a message seeking comment Friday.
According to documents and partial transcripts of tapes obtained by Politico, the conversations between Watt and the employee included a 2016 meeting in which Watt steered the discussion to his feelings for her. In another episode, Watt allegedly asked the employee about a tattoo on her ankle, saying, "If I kissed that one, would it lead to more?"
The FHFA was created after the government stepped in to rescue and take over Fannie and Freddie in the depths of the financial crisis in 2008, after massive losses on risky mortgages threatened to topple them. The taxpayer support — a combined $170 billion for the two companies — was the most expensive bailout of the crisis. They have turned profitable in recent years and repaid the federal aid.
Fannie and Freddie back the preponderance of U.S. home loans. They buy the mortgages from banks and other lenders, bundle them into bonds with a guarantee against default and then sell them to investors around the world.
The FHFA oversees the companies' mortgage holdings estimated at more than $5 trillion.
Some lawmakers and government officials have pressed in recent years to eliminate Fannie and Freddie and reduce taxpayers' exposure to further risk. A plan was put forward to slowly dissolve the companies, a process that could take as long as seven years. Abolishing Fannie and Freddie would transform how homes are bought and likely redefine who could afford them.
Thanks for reading CBS NEWS.
Create your free account or log in
for more features.