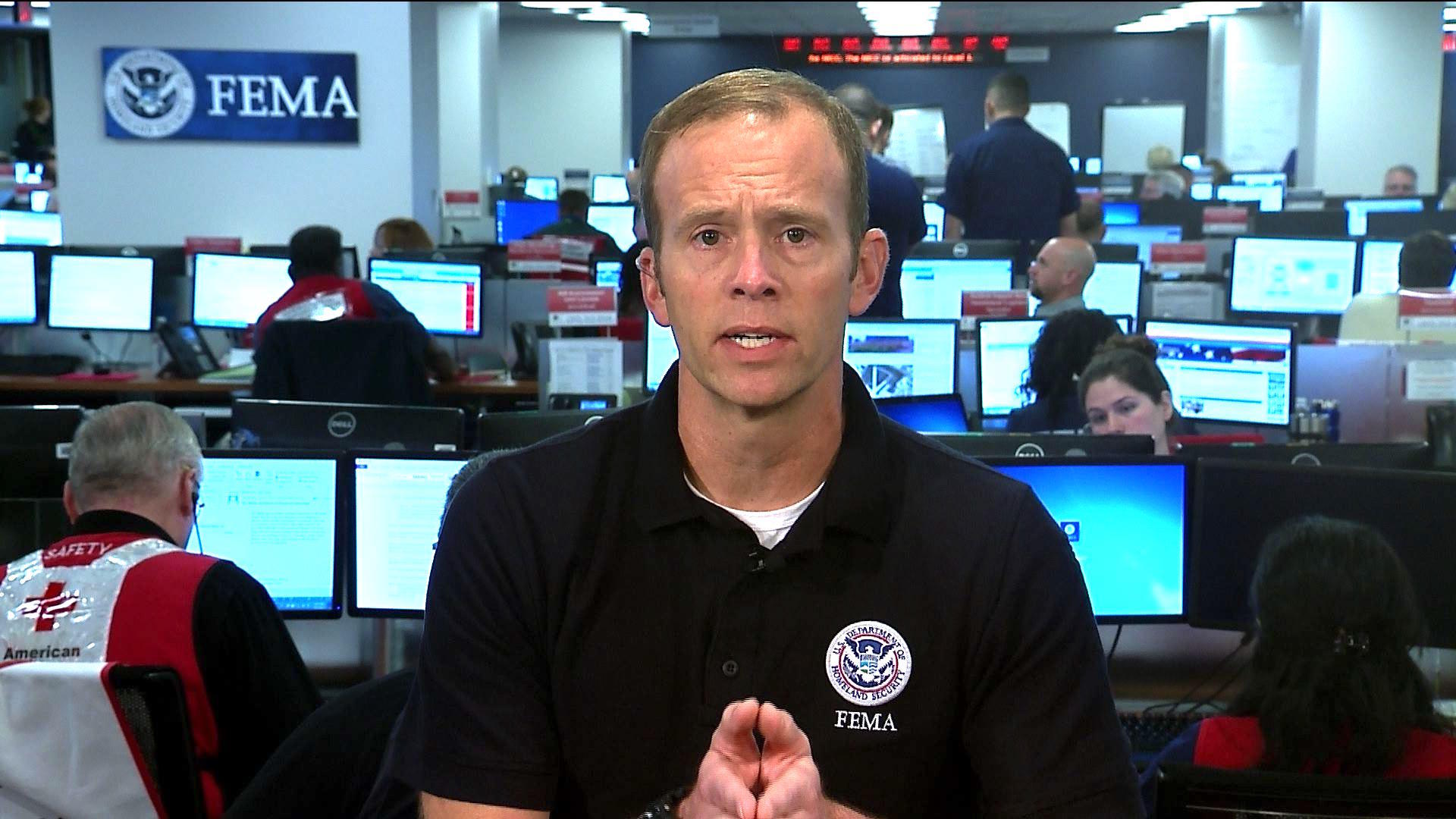 FEMA chief Brock Long calls Harvey a "wake-up call" for state, local officials
Federal Emergency Management Agency (FEMA) Administrator Brock Long called Hurricane and Tropical Storm Harvey a "wake-up call" for state and local officials when it comes to budgets.
"It is a wake-up call for this country for local and state elected officials to give their governors and their emergency management directors, you know, the full budgets that they need to be fully staffed, to design rainy day funds, to have your own standalone individual assistance and public assistance programs," Long said on CBS News' "Face the Nation" Sunday.
"People cannot depend solely on the Federal Emergency Management Agency to, you know, be responsible for a majority," he said. "You know, states do a lot of work. They do a lot of work. But I think that we all have to collectively sit down after this event and figure out how to collectively improve."
When asked about Texas' preparations for Harvey, Long said the state is a "model."
"Governor Abbott, Chief Nim Kidd, those guys are a model," he said.
He added, "What we need are for elected officials at all levels of government to hit the reset button, sit down, evaluate where their programs are with their state emergency directors as well as their local emergency management directors, and make sure that they have everything they need to increase their levels of self-sufficiency."
With Congress set to return from its August recess with a busy September agenda, Long says the federal agency and the White House are working together to inform lawmakers about what sort of funding will still be needed.
"Obviously not only is the president fully engaged. You know, his staff, Tom Bossert, Secretary Duke, all of us are working together to correctly inform the Congress on how to give us the enduring authority to go forward and make sure that we meet the demands for not only Harvey but potentially threatening Irma out there as well," said Long.
"So I feel like what we have going on right now is an excellent communication, you know, with the Congress," he said. "And the Congress knows what needs to be done to make sure that we can meet the demands of what's going on."
President Trump has sent lawmakers a $7.85 billion request for an initial down payment for Harvey relief and recovery efforts, CBS News confirmed. The request, expected to be swiftly approved by Congress, would add $7.4 billion to rapidly dwindling FEMA disaster aid coffers and $450 million to finance disaster loans for small businesses.
Long said that while FEMA's federal assistance for individuals is "not going to be enough to make anybody whole," support from a variety of federal agencies is "a bridge to kick-start recovery."
"Federal disaster recovery support comes from a multitude of agencies. Also the SBA will be offering up low-interest loans to those as well because they have a disaster declaration. HUD funding kicks in. So what we have to do is help citizens understand what they're entitled to to kick-start their recovery."
Thanks for reading CBS NEWS.
Create your free account or log in
for more features.