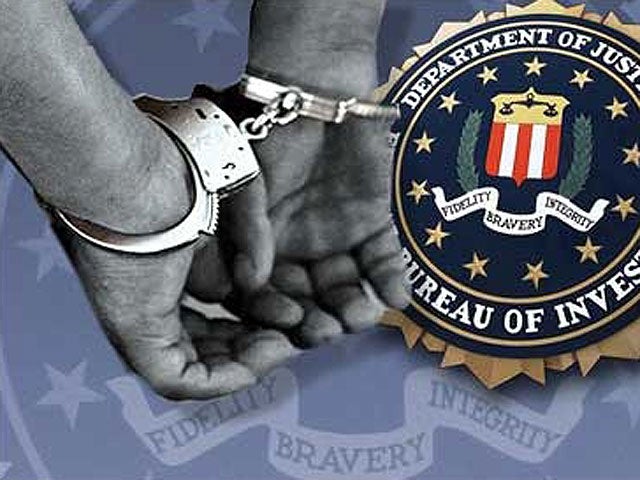 Feds: Novel inspired alleged Ga. militia plot
ATLANTA - A suspected member of a fringe north Georgia militia group intended to use the plot of an online novel as a model for plans to attack U.S. federal law officers and others, authorities said.
Court documents state that 73-year-old Frederick Thomas told others that he intended to model their actions on the online novel "Absolved," which involves small groups of citizens attacking U.S. officials.
The four, who federal authorities arrested Tuesday, were expected to appear in court Wednesday.
They were part of a group that also tried to obtain an unregistered explosive device and sought out the complex formula to produce ricin, a biological toxin that can be lethal in small doses, according to a federal complaint.
The four listed in the indictment are Thomas; Dan Roberts, 67; Ray Adams, 65; and Samuel Crump, 68. The men live in the north Georgia towns of Cleveland and Toccoa.
They had been talking about "covert" operations since at least March, according to court records, discussing murder, theft and using toxic agents and assassinations to undermine the state and federal government.
At one meeting, investigators say, Thomas openly discussed creating a "bucket list" of government employees, politicians, corporate leaders and members of the media he felt needed to be "taken out."
"I've been to war, and I've taken life before, and I can do it again," he told an undercover investigator, according to the records.
Thomas' wife, Charlotte, called the charges "baloney."
"He spent 30 years in the U.S. Navy. He would not do anything against his country," she said in a phone interview with The Associated Press.
Thomas and Roberts are accused of buying what they believed was a silencer and an unregistered explosive from an undercover informant in May and June. Prosecutors say he discussed using the weapons in attacks against federal buildings.
Prosecutors say Crump also discussed making 10 pounds of ricin and dispersing it in Atlanta and various cities across the nation, suggesting it can be blown out of a car speeding down an interstate highway. Adams, meanwhile, is accused of showing an informant the formula to make ricin and identifying the ways to obtain the ingredients.
Thomas is accused of driving to Atlanta with a confidential informant on May 24 and scoping out an IRS building there and an ATF building "to plan and assess for possible attacks," the indictment states.
"We'd have to blow the whole building, like Timothy McVeigh," Thomas said during the trip to Atlanta, the indictment states.
Charlotte Thomas said her husband was arrested in a restaurant in Cornelia, Ga., and federal agents were at her home when she returned from the grocery store Tuesday afternoon. She said the agents wouldn't let her in her home.
"They tore up my house," Charlotte Thomas said.
She said her husband doesn't have an attorney yet.
Margaret Roberts of Toccoa said FBI agents showed up with a search warrant and went through her home, handcuffing her and taking a computer and other items. She said her husband is retired from the sign business and lives on pensions.
"He's never been in trouble with the law. He's not anti-government. He would never hurt anybody," she said.
Listed numbers for the other two suspects could not be found.
Attorneys for the men were not identified, and the federal defender's office had no immediate comment.
U.S. Attorney Sally Quillian Yates said the case is a reminder that "we must also remain vigilant in protecting our country from citizens within our own borders who threaten our safety and security."
Thanks for reading CBS NEWS.
Create your free account or log in
for more features.