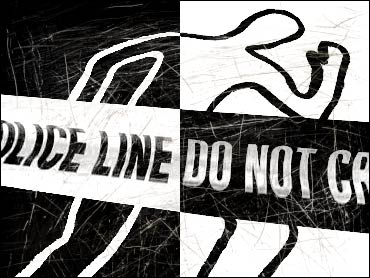 Feds: 49% Of Murder Victims Are Black Men
Nearly half of the nation's murder victims in 2005 were black, and the number of black men who were slain is on the rise.
A majority of the black murder victims were relatively young — between 17 and 29, the Justice Department said in a study released Thursday.
The department's Bureau of Justice Statistics report offers a snapshot of racial disparities among violent crime victims. Black people represented an estimated 13 percent of the U.S. population in 2005, the latest data available, but were the victims of 49 percent of all murders and 15 percent of rapes, assaults and other nonfatal violent crimes nationwide.
Most of the black murder victims — 93 percent — were killed by other black people, the study found. About 85 percent of white victims were slain by other white people.
National Urban League President Marc Morial, a former mayor of New Orleans, said the data reflect a trend that cannot be reversed by law enforcement alone. It will require changes in public education and a revival of federal summer jobs programs for economically disadvantaged young people, he said.
"The mixture of illegal drugs, easy access to handguns and young men who feel locked out of economic opportunity is what these statistics reflect," Morial said.
An estimated 16,400 people were murdered in the United States in 2005, down from a peak of 21,400 a decade ago. Similarly, the number of black people slain dropped over the last 10 years, from 10,400 in 1995 to almost 8,000 in 2005.
But the murder rate among black men rose slightly between 2004 and 2005, continuing several years of dips and increases.
Two years ago, 6,783 black men were murdered, up from 6,342 in 2004, the study shows. The murder rate among white men also rose, but less dramatically: 5,850 were slain in 2005, compared with 5,769 the year before.
Murders of women, white and black, remained relatively unchanged between the two years.
Additionally, more than half of black murder victims — 51 percent — were in their late teens and twenties. Comparatively, just over a third — 37 percent — of white people murdered were between 17 and 29, the study shows.
The study did not take a detailed look at violent crime victims who are Hispanic or Latino, or other races. However, it concluded that violent crime victims were more often black than any other race except American Indians.
Among the study's other findings:
Never-married black people were more likely than all other blacks to be victims of violence.
Poorer black people were at a greater risk of violence than households with higher annual incomes.
Black people living in cities were more likely to be violent crime victims than people living in suburban or rural areas.

Thanks for reading CBS NEWS.
Create your free account or log in
for more features.