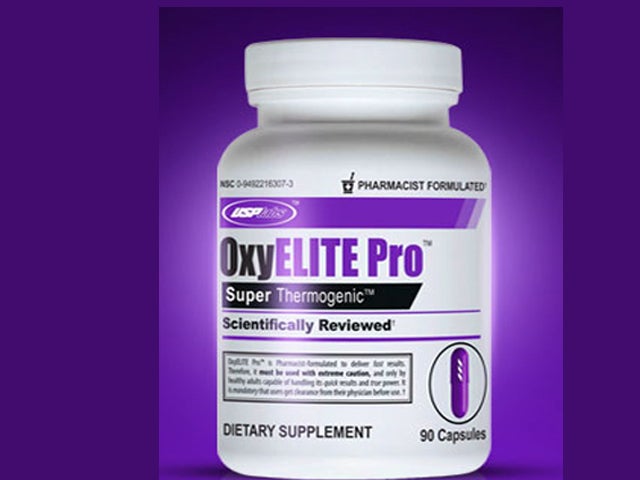 FDA: OxyElite Pro supplements linked to hepatitis cases, one death
More than 20 cases of unexplained hepatitis have been linked to the OxyElite Pro supplement that claims fat-burning benefits, the Food and Drug Administration (FDA) announced Tuesday.
All the cases have occurred in Hawaii. Of the 29 cases of acute non-viral hepatitis with an unknown cause that health agency is investigating, 24 share a link with the supplement, according to the Hawaii Department of Health.
Eleven people have been hospitalized with hepatitis, two people have needed liver transplant and one has died.
The FDA said in an Oct. 8 statement that the Centers for Disease Control and Prevention is also looking at other cases of liver injury nationwide to see if there's a connection. Health officials advise people to stop taking this supplement, which is made by USPlabs LLC of Dallas, Texas, and sold online or at supplement retail stores.
During the ongoing government shutdown, the FDA has been conducting "for cause" inspections when the agency believes an imminent threat to health exists.
"While several hundred FDA investigators have been furloughed due to the shutdown, FDA's excepted investigators are prioritizing their work based on public health need and are being deployed to situations like this that require immediate attention," Steven Immergut, assistant commissioner for media affairs at the FDA, told CBSNews.com in an email.
Not all forms of the liver-damaging disease hepatitis are caused by viruses like hepatitis A, B and C. Hepatitis simply refers to as an inflammation of the liver, which can also be caused by toxins such as through misusing drugs -- including prescription and over-the-counter -- or alcohol, WebMD notes.
Cases of hepatitis that last less than six months are called acute.
Symptoms may include fever, fatigue, appetite loss, nausea, vomiting, abdominal pain, dark urine, clay or gray-colored bowel movements, joint pain, and yellowing of the skin or eyes.
If you think you have been harmed by a dietary supplement, contact your doctor, who will report the case to the FDA's MedWatch hotline.
A representative for USPlabs LLC of Dallas, Texas told Hawaii News Now that the company is stopping nationwide distribution of the supplement.
Thanks for reading CBS NEWS.
Create your free account or log in
for more features.