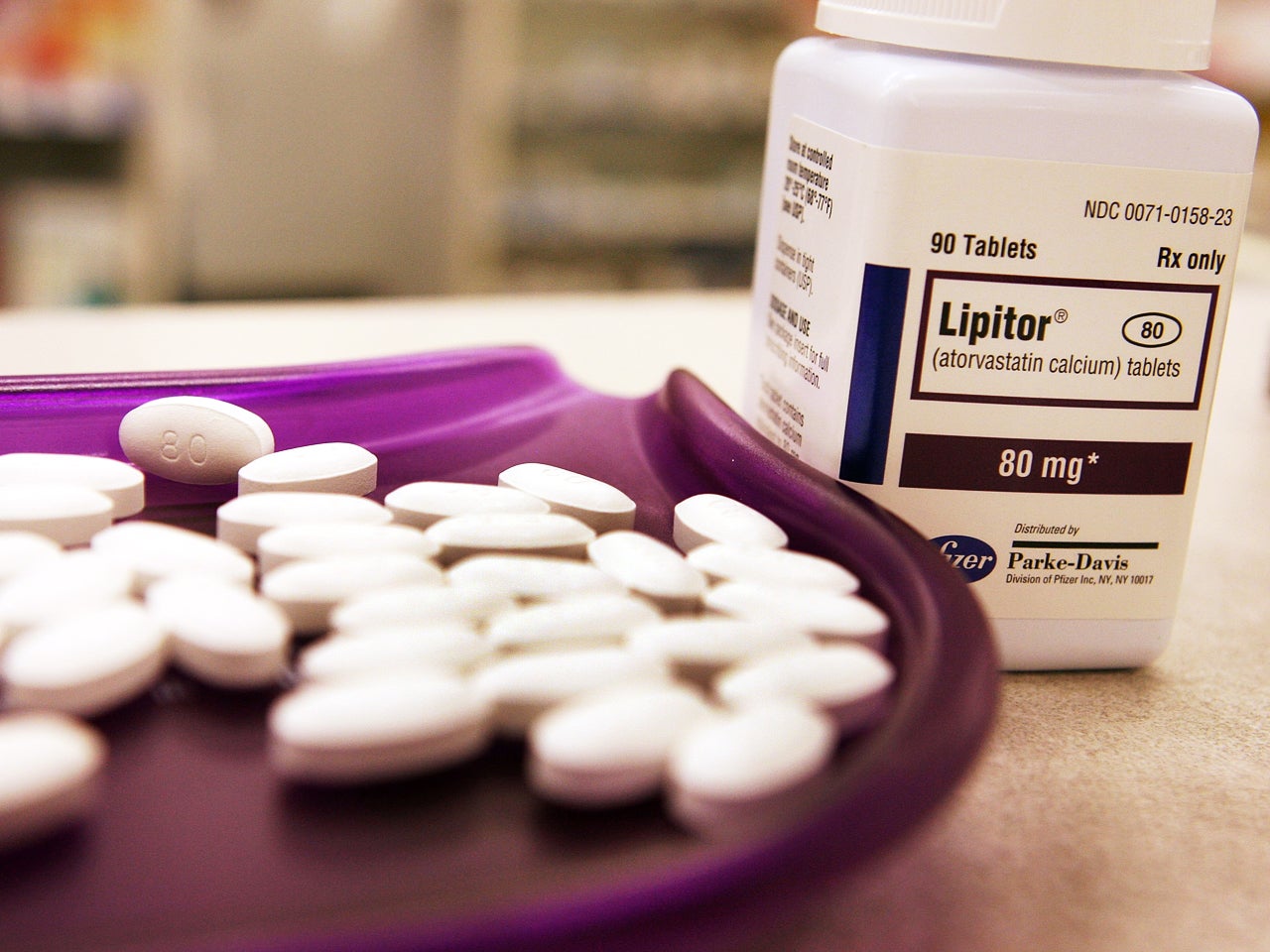 FDA adds diabetes, memory loss warnings to statin labels: Cause for concern?
(CBS/AP) The Food and Drug Administration announced Tuesday that it's making "important safety" changes" to warning labels on statin medications. The cholesterol-lowering drugs that are taken by tens of millions of Americans will carry new safety warnings about an increased risk for memory loss and diabetes among users.

PICTURES: Cheaper pills? 7 top-selling drugs set to go generic
"We want health care professionals and patients to have the most current information on the risks of statins, but also to assure them that these medications continue to provide an important health benefit of lowering cholesterol," Dr. Mary Parks of the FDA's Center for Drug Evaluation and Research, said in a written statement.

The FDA said it is making labeling changes to the medicines that are used to prevent heart related problems associated with cholesterol. According to the FDA, the full list of statins include:

Lipitor (atorvastatin), Lescol (fluvastatin), Mevacor (lovastatin), Altoprev (lovastatin extended-release), Livalo (pitavastatin), Pravachol (pravastatin), Crestor (rosuvastatin), and Zocor (simvastatin).

In addition to statins, the new labeling changes apply to several combination drugs that mix older statins with newer cholesterol medicines, including Advicor, Vytorin, and Simcor.
New labels will warn of memory loss and confusion reported among certain patients taking statins. The problems were generally not serious and went away after patients stopped taking the drugs, according to the FDA.
The updated labels will also mention elevated levels of blood sugar, associated with diabetes, that have been reported in some patients taking statins. A growing number of studies published over the last five years have found a link between statin use and type 2 diabetes. Last June, a report in the Journal of the American Medical Association concluded the increased risk was small but real for people taking higher doses of any statin, HealthPop reported.
Statins are prescribed to prevent heart attacks in people with clogged arteries and work by dramatically lowering LDL or "bad cholesterol." They were the third best-selling drug class in the U.S. for 2010 with sales of $18.8 billion. Should people taking statins be worried?
"The benefits of statin medications for most individuals exceed the potential risks," Dr. Gregg Fonarow, professor of cardiovascular medicine at the University of California, Los Angeles, told HealthDay.
In addition to the label additions, the FDA said it will remove a long-standing warning related to liver injury. The drugs label previously recommended routine testing of liver enzymes to avoid injury, but now the agency recommends a single test when patients first begin taking statins.
The FDA says reporting side effects is important, and encouraged patients experiencing side effects on statins to visit the FDA MedWatch Program.

Thanks for reading CBS NEWS.
Create your free account or log in
for more features.